iOS 12 Beta 2 Hints at AirPlay 2 Support for AirPort Express
Posted June 20, 2018 at 3:34pm by iClarified · 8987 views
The
second beta of iOS 12
hints at AirPlay 2 support for the AirPort Express.
In the new beta, the AirPort Express appears when attempting to add an accessory in the Home app. If you tap it, an alert is displayed which reads:
AirPort Express Update Available
To use AirPort Express with Home and AirPlay, an update using AirPort Utility is required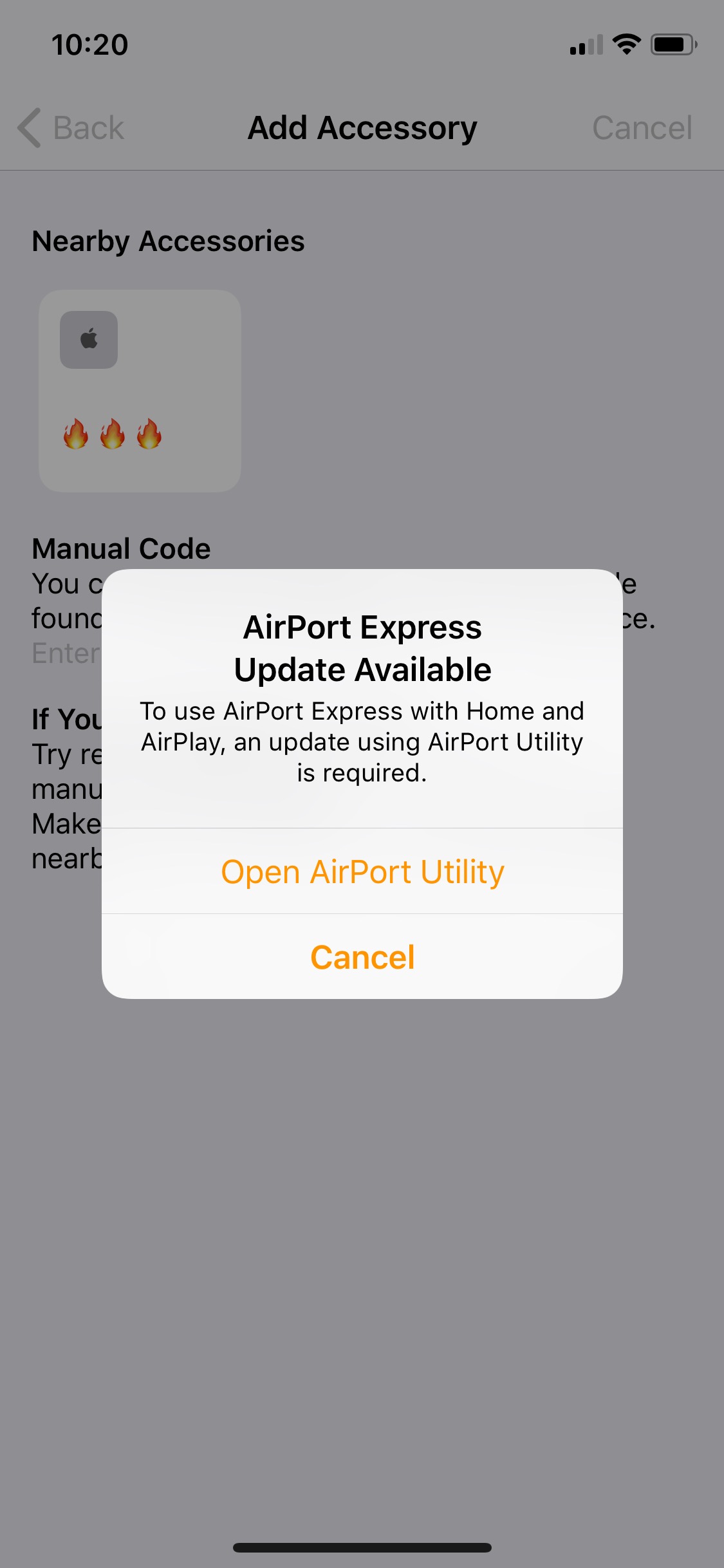 There isn't an update to the AirPort Express available quite yet; however, this could be a sign that Apple is planning to recognize the device as a speaker option in the Home app. Back in iOS 11.4 beta, the device also
appeared
in the Home app but selecting it did nothing.
Apple SVP Craig Federighi told us a nearly a year ago that he would keep "in mind" our request to bring AirPlay 2 to the Apple Express and we're still hopeful that the feature will arrive, despite the
discontinuation
of Apple's router lineup.
Please follow iClarified on
Twitter
,
Facebook
,
Google+
, or
RSS
for updates.