These are instructions on how to use your iPhone as a wireless touchpad for your mac.

Step One
Press to select Installer from your Springboard.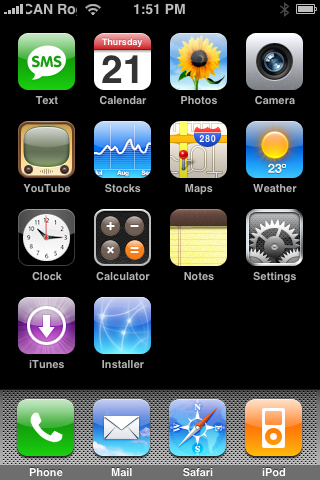 Step Two
Press to select the Sources tab at the bottom right of the screen.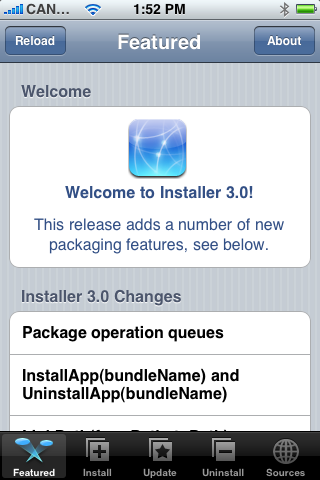 Step Three
Press to select the Edit button at the top right of the screen.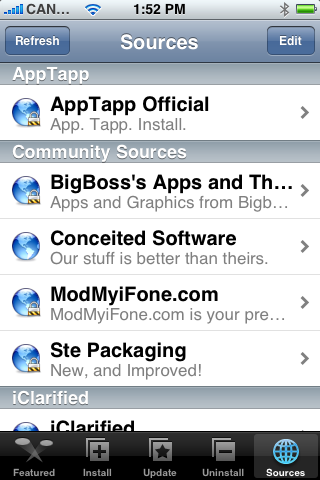 Step Four
Press to select the Add button at the top left of the screen.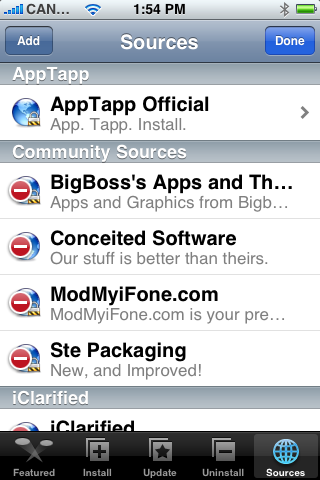 Step Five
Enter http://cnp.qlnk.net into the entryfield then press the large OK button.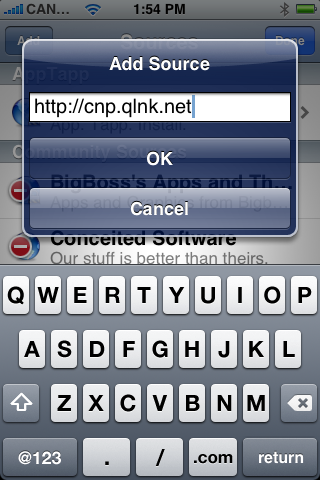 Step Six
Press the Done button at the top right of the screen.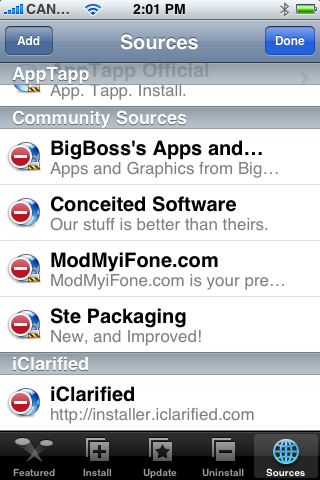 Step Seven
Press the Install tab at the bottom of the screen.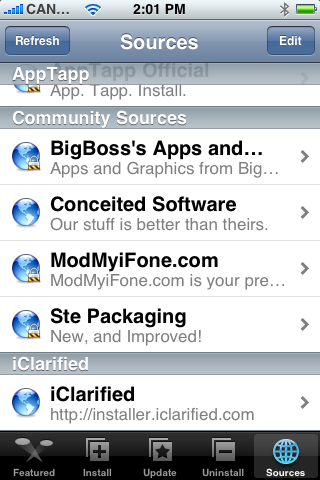 Step Eight
Press to select Utilities from the list of Categories.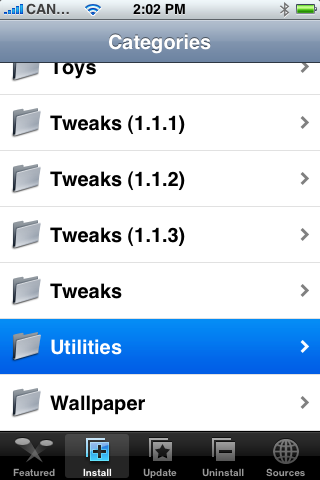 Step Nine
Press to select Touchpad from the list of Packages.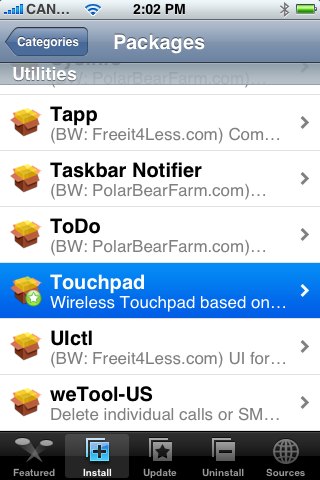 Step Ten
Press the Install button at the top right of the screen.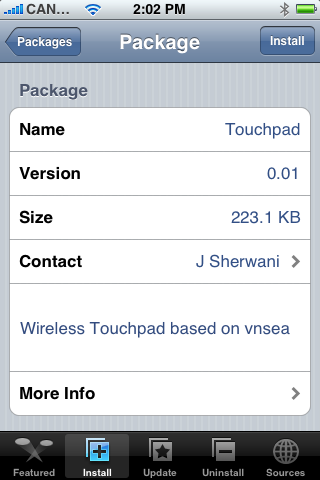 Step Eleven
Press the large Install button that appears.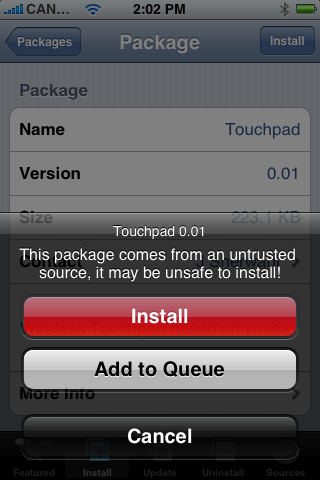 Step Twelve
When Touchpad is finished installing you will be returned to the Categories list. Press the Home button to return to your Springboard, then press the Touchpad icon to launch the program.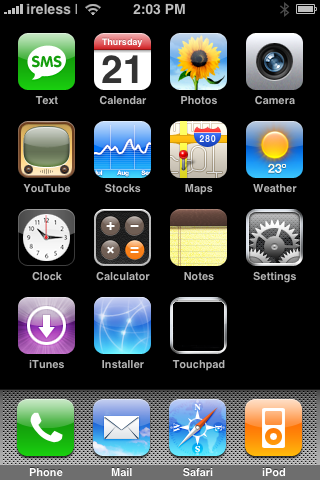 Step Thirteen
Now on your computer click the System Preferences from the Apple Menu at the top left hand corner of your screen.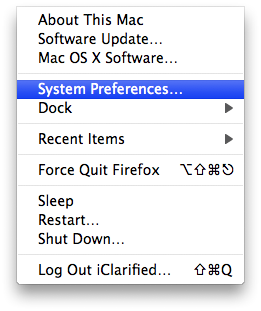 Step Fourteen
Click the Sharing icon from the System Preferences window.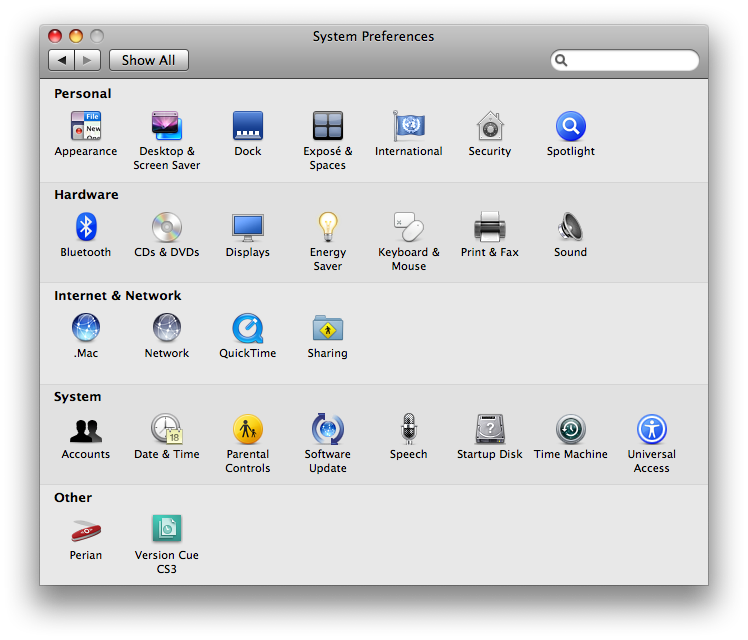 Step Fifteen
Notice at the bottom of the window there is a picture of a lock.





If its not unlocked then click the icon and you will asked to login as an Administrator. Enter your Administrator username and password then click the Ok button. The lock will then change to an unlocked icon!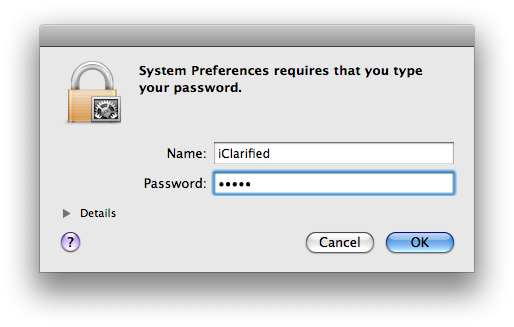 Step Sixteen
Check the box next to Screen Sharing on the left side of the window.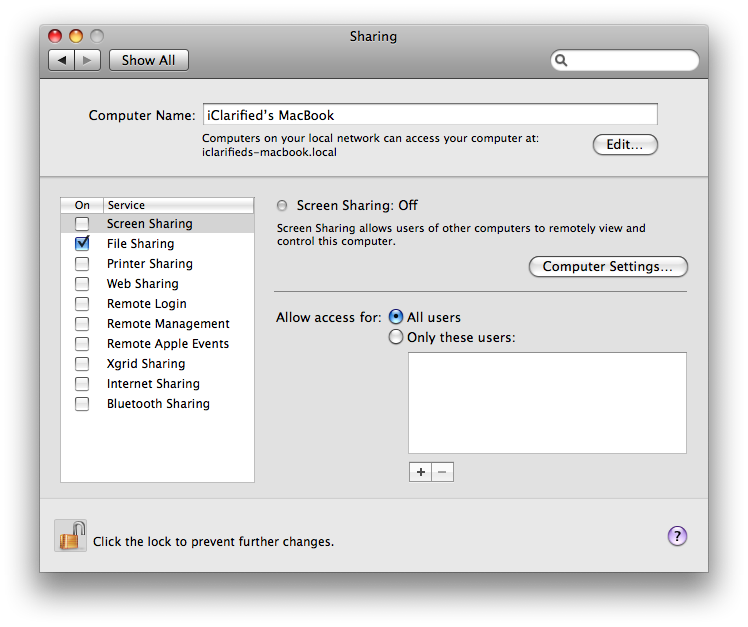 Step Seventeen
Click the Computer Settings button. A window will appear with two checkboxes. Check both boxes and then enter a password in the field provided. This is the password you will use to VNC into your computer! Now click the OK button.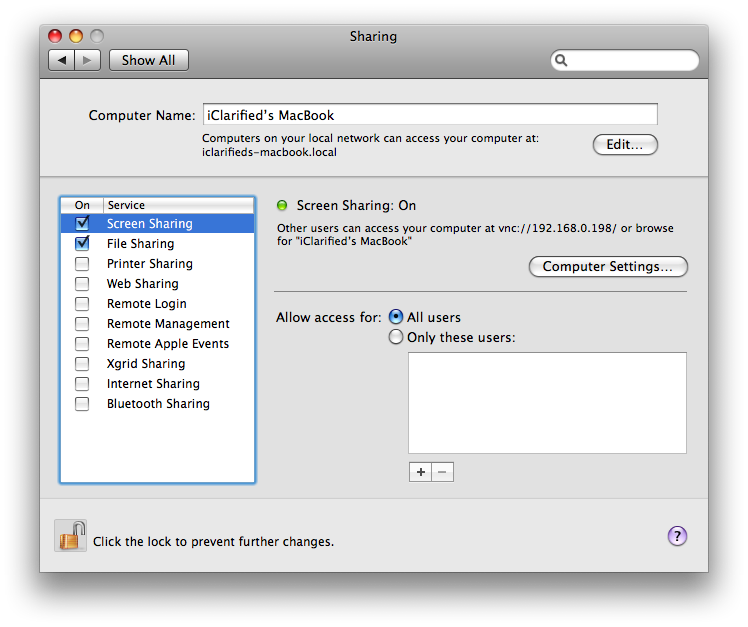 Step Eighteen
Back on your iPhone, press to launch Touchpad from the Springboard.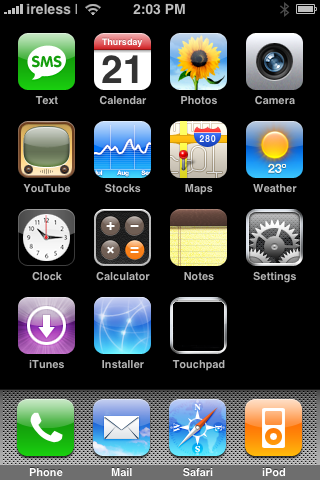 Step Nineteen
Press the + button at the top right of the screen.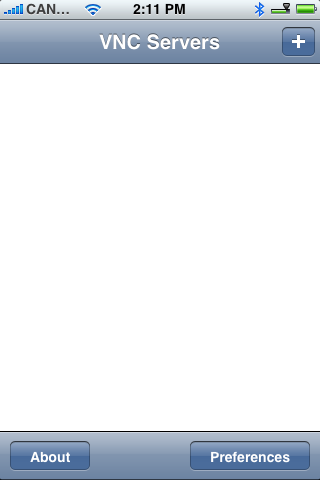 Step Twenty
You will now be presented with the Edit Server screen. Enter a name from the computer you are connecting to. Enter an Address for the computer as well. (You can find this address from the screen in Step Seventeen.) Enter the password you set in Step Seventeen. Then, when you have entered all those settings you may press the Save button at the top right.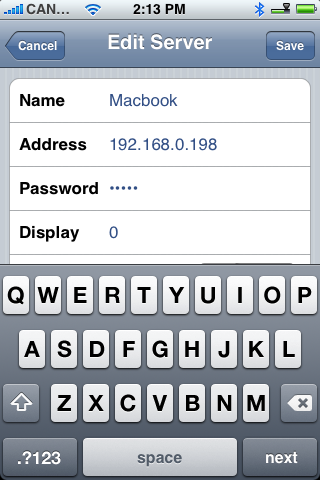 Step Twenty One
Now that you have configured your server you may press to select it from the list of servers.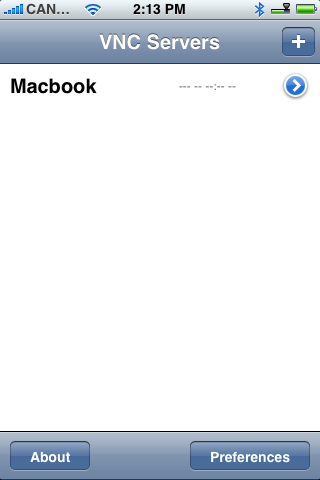 Step Twenty Two
Now that you have connected to your computer you can use your iPhone as a Touchpad!!!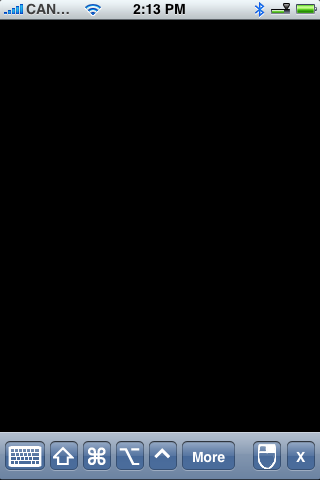 Thanks***: Big thanks goes out to Jahanzeb for creating this app!