Microsoft has officially launched the first Microsoft Edge preview builds for macOS.

Microsoft Edge for macOS will offer the same new browsing experience that we're previewing on Windows, with user experience optimizations to make it feel at home on a Mac. We are tailoring the overall look and feel to match what macOS users expect from apps on this platform.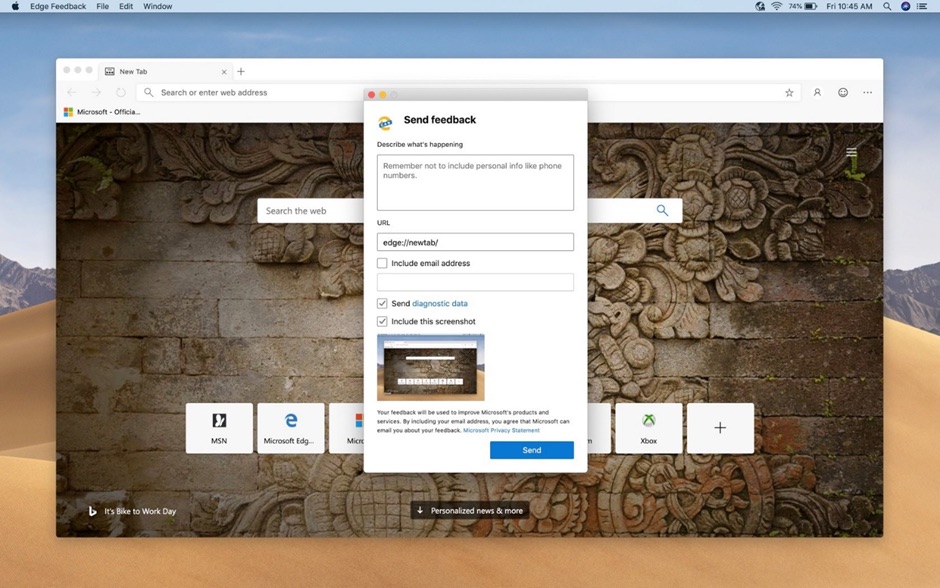 Some tweaks for macOS include conventions for fonts, menus, keyboard shortcuts, title casing, and more. There are also user experiences which will be exclusive to macOS. For example, contextual actions accessible via the Touch Bar like website shortcuts, tab switching and video controls, as well as the enabling of familiar navigation with trackpad gestures.

Edge builds are available through preview channels called 'Microsoft Edge Insider Channels'. The first channel to launch is the Canary Channel, available today for macOS 10.12 and above. The Dev Channel will be released very soon and it can be installed side-by-side with the Canary Channel.




As with the Windows builds, the macOS version of Edge includes support for installable, standards-based Progressive Web Apps which you can inspect and debug using the browser developer tools.

Download the browser to give it a try from the link below. You can share feedback with Microsoft by clicking the 'Send feedback' smiley.

Download