Fantastical Calendar App Gets Cursor Support for iPad, Other Improvements
Posted April 2, 2020 at 3:45am by iClarified · 4701 views
The Fantastical Calendar & Tasks app has been updated with mouse and trackpad support for iPad, as well as, numerous other improvements.
Fantastical is the award-winning calendar and tasks app with features like natural language parsing, beautiful Day, Week, Month, and Year views, and much more!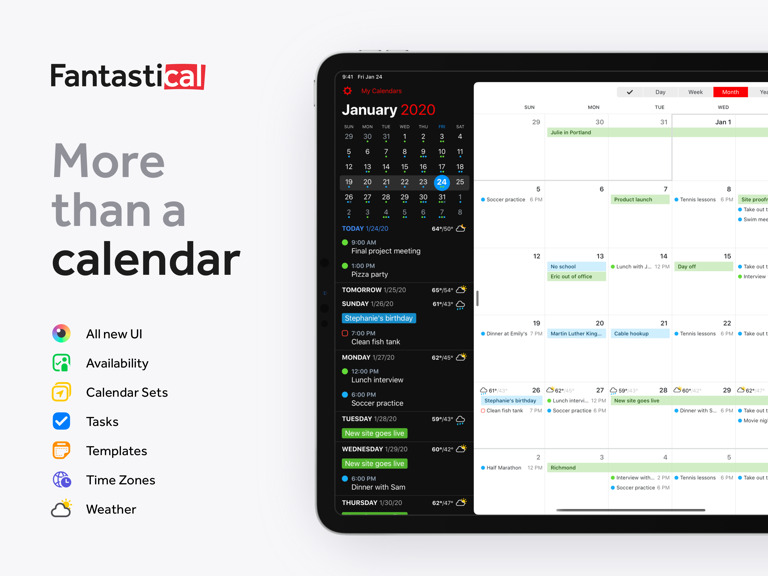 What's New In This Version:
- Cursor support on iPadOS 13.4
- A preview of surrounding events and tasks is now shown when viewing incoming invitations
- Weather is now shown on days that have no events when showing one or two days at a time in the list
- Day and Week view can now show more hours at once
- Tightened spacing in Month view to make more text visible
- Event and task notifications now appear when Fantastical is active
- Tapping date headers in the list of events in the watch app now shows the weather forecast
- Improved sync responsiveness between iPhone and Apple Watch
- Fixed an issue where the Apple Watch could get stuck syncing and would stop updating
- Fixed an issue where Office 365 accounts wouldn't prompt for reauthorization if the login expires
- Fixed an issue where the prompt to request G Suite sync access could cause some events to not be synced
- Fixed an issue where long events could appear at the wrong time when the option to only show hours from day start to end is enabled
- Fixed an issue where all-day tasks wouldn't appear correctly in Month view
- Fixed a crash when trying to send changes to Todoist while offline
- Various fixes and improvements
You can download Fantastical - Calendar & Tasks from the App Store for free.
Download