New 3G iPhone Already in USA, Canada?
Posted May 23, 2008 at 5:08pm by iClarified · 8011 views
Since mid-March, Apple Inc. and its logistics partners have imported 188 ocean containers of a product type never before declared on its shipping manifests, reports ImportGenius.com.
By analyzing thousands of U.S. customs records for Apple Computer, employees of the search engine for container shipment data identified a major spike in imports generated by a new product type.
"They have never before reported this product on their customs declarations," says Ryan Petersen of ImportGenius.com. "The fact that they are importing millions of units, combined with dwindling stocks of the first generation of iPhones, clearly supports the Citi analysts predictions."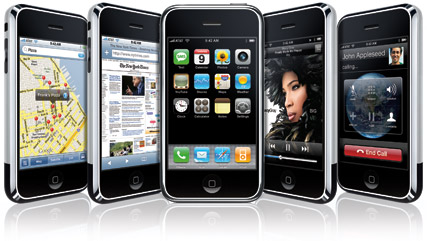 On March 19 Quanta delivered 20 ocean containers of merchandise, described on the Bills of Lading as "electric computers," to Apple, Inc. Neither Apple, Quanta, nor any other company has ever used this product description for any shipments to the U.S.
The advanced features of the iPhone make it perfectly legitimate for Apple to declare the products as computers, rather than telephones.
ImportGenius.com also notes that over the last few months shipments of "desktop computers" and other devices did not fall off, indicating that these "electric computers" represent a new product for the company rather than a simple renaming for their Customs declarations.
Several of those products carried the Apple computer name in what appeared to be an accidental disclosure on the customs record. With arrival notification addresses in Vancouver, Canada, many of Schenker's shipments appeared destined for the Canadian market. Apple has thus far not made the iPhone available in Canada, however Rogers Wireless recently announced that it would begin offering the item shortly.
Read More