Google has announced that new shortcut icons and the ability build your search piece by piece are now available for mobile browsers.

Shortcut Icons
To make it easier for people to search for what's around them, we've introduced new shortcuts to commonly searched local categories, like restaurants, coffee shops and bars, in the form of icons on the mobile google homepage

On the results page, you'll see a map with markers for your current location and places around you. When you scroll through the results, the map remains at the top of the page and adjusts automatically to the listing you are looking at. That way, you can see the listing information while still getting location context from the map. Tapping on a result will quickly show you more about a place including reviews and other useful details.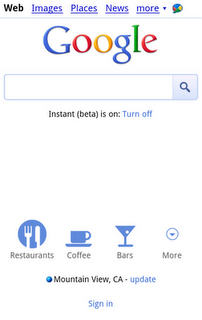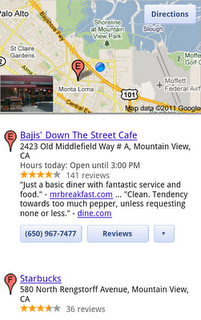 Build Searches
You can now add suggested phrases to the search box and "build" your search piece by piece. This feature is already available on the Google Search app for Android and iOS devices and we're now making this available on www.google.com from your mobile browser.

Read More