How to Use Leopards Spotlight as a Calculator
Posted October 27, 2007 at 6:04pm by iClarified · 13957 views
Mac OS X Spotlight can now be used as a calculator. This is a quick shortcut that can save you a lot of time. Follow these steps to try it:
Step One
Press
Command+Space
on your keyboard.
Step Two
Notice a spotlight search field will appear at the top right hand corner of your screen.

Step Three
Instead of typing in a search term, type in an equation you would like to calculate.
Step Four
The spotlight popup window will expand lower to show you the answer to your equation.

Step Five
Click the line with the answer and the full calculator application will open.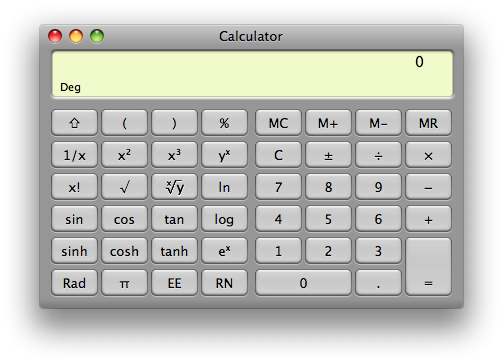 Step Six
You can hide Spotlight by pressing
Command+Space
again.