Apple is Planning a New 'Healthbook' App for iOS 8 That Monitors Fitness, Links to iWatch?
Posted February 1, 2014 at 12:28am by iClarified · 21091 views
Apple is reportedly planning to release a new 'Healthbook' app alongside iOS 8 that will be able to monitor and store fitness statistics including steps taken, calories burned, and miles walked, according to 9to5Mac.
The software will apparently be pre-installed and will rival apps from Nike and Fitbit, despite Tim Cook's place on Nike's Board of Directors.
The 'Healthbook' app will also be able to monitor a user's vital signs including blood pressure, hydration levels, heart rate, and possibly glucose levels, says the report. Users will be able to enter details about their medications and the app will remind them when its time to take to take those medications.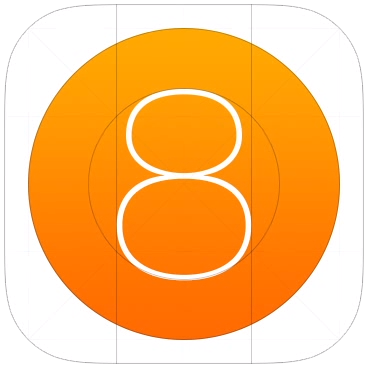 Apparently, 'Healthbook' will work similar to Passbook:
The new health and fitness application's interface is a stack of cards that can be easily swiped between. Each card represents a different fitness or health data point. The prototype logo for "Healthbook" is similar to Passbook's icon, but it is adorned with graphics representing vital signs.
It's believed that the new app works in conjunction with an upcoming iWatch device. The wearable computer will feature sensors to track and measure the various vital signs and fitness statistics needed by the application.
Apple has been hiring numerous individuals which could be tapped for the 'Healthbook' project including, Nike advisor Jay Blahnik, Senseonics VP Dr. Todd Whitehurst, Vital Connect's Ravi Narasimhan, Sano Intelligence's Nancy Dougherty, and Masimo executive Michael O'Reilly.
Apple CEO Tim Cook commented on the industry last year saying, "the whole sensor field is going to explode." "It's a little all over the place right now… with the arc of time, it will become clearer."
iOS 8 is not expected to feature major interface or graphics changes; however, there will likely be minor enhancements across the operating system. Apple had hoped to enhance the Maps app with transit directions and indoor mapping but the feature is not moving along as quickly as hoped and thus it might not make be completed in time. iOS 8 is reportedly codenamed, "Okemo", which is a popular ski resort in Vermont.
Sources warned the site that the health functionality could be removed from iOS 8 before launch. More details in the full report linked below...
Read More