Twelve South has announced that their BookBook Rutledge Edition is now available for iPad Air and iPad mini. The case features two hardback covers, a rigid spine and soft padded interior to keep your iPad safe.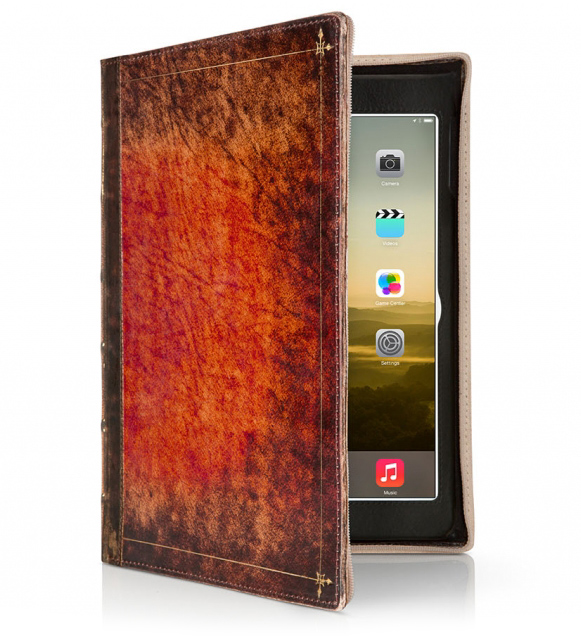 Highlights:
● Each Rutledge Edition is a distinct work of art. Every single premium leather Rutledge case has a slightly different finish, so no two are exactly alike.
● Small details make a big difference. This Rutledge Edition has a tiny notch at the top of the inner frame. It's there so you can swipe to access Notification Center on your iPad without the leather getting in your way.
● It protects iPad Air and iPad mini in two ways. BookBook Rutledge has hardback covers, a rigid spine and padded interior to protect iPad. It also disguises your expensive iPad as a vintage book, keeping it out of sight.
The BookBook Rutledge Edition for iPad is available now for just $79.99 (iPad mini) or $89.99 (iPad Air).
Read More
[
via DesireThis
]