Apple's 25th Worldwide Developers Conference is here and the company will kick things off with a keynote presentation Monday, June 2nd at 10 AM PST, 1 PM EST.




Here's what to expect...

iOS 8
We know Apple is going to announce a new version of iOS -- just like it has in previous years. Last year Apple introduced iOS 7, bringing the biggest revamp the mobile OS has seen since the iPhone's inception. However, this year, iOS 8, codenamed 'Okemo' will most likely fine-tune the rough edges of iOS 7 and bring some new features. Apple has already teased the eighth version of iOS by hanging up banners at the Moscone Center (venue for WWDC).

One of Apple's biggest features it's bringing to iOS 8 is Healthbook, a standalone application that aggregates health data from different applications, accessories, and hardware, including the iPhone. Healthbook will have a similar UI to Passbook, but will be able to track information such as bloodwork, heart rate, hyrdration, blood pressure, activity, nutrition, blood sugar, sleep, respiratory rate, oxygen saturation and weight. There will also reportedly be an 'emergency card' tab that provides a single location for first responders to get a quick overview of your name, blood type, birthday, emergency contact information and more. Healthbook would work great in conjunction with an Apple wearable product, such as an iWatch, but more on that later.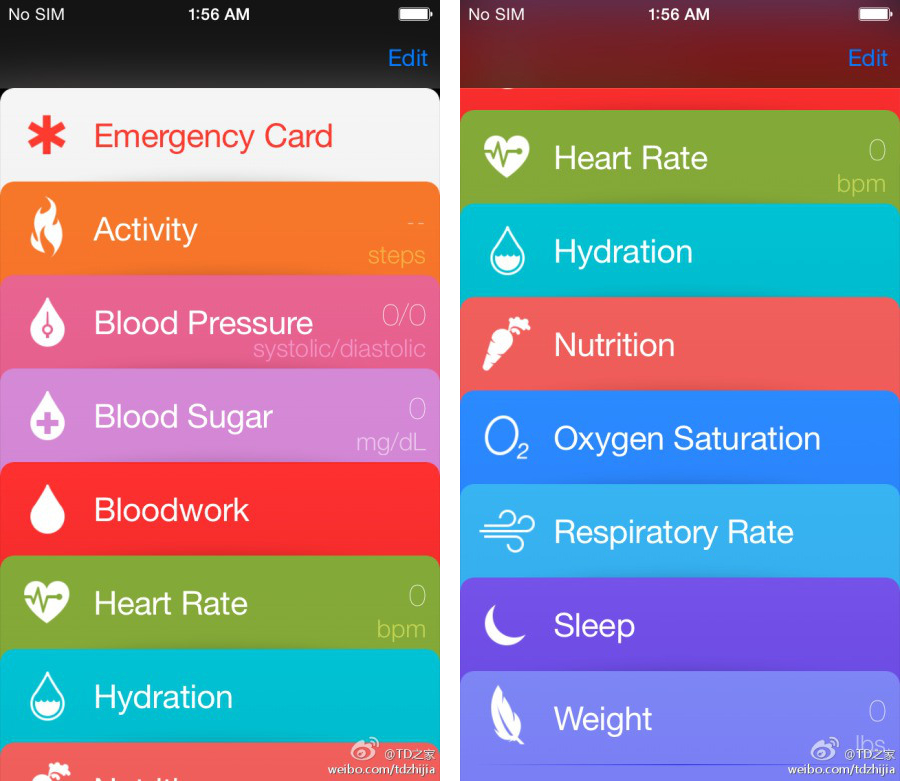 Apple's Maps app for iOS will reportedly be getting revamped with much needed enhanced mapping data, and other new features. According to 9to5Mac, Apple will be bringing improved POI data, better labeling, tweaked notation for bus stops, train stations, airports, and finally built in transit functionality. Thanks to the many transit company acquisitions Apple made last year, the Maps app will finally have native transit support without relying on third-party applications.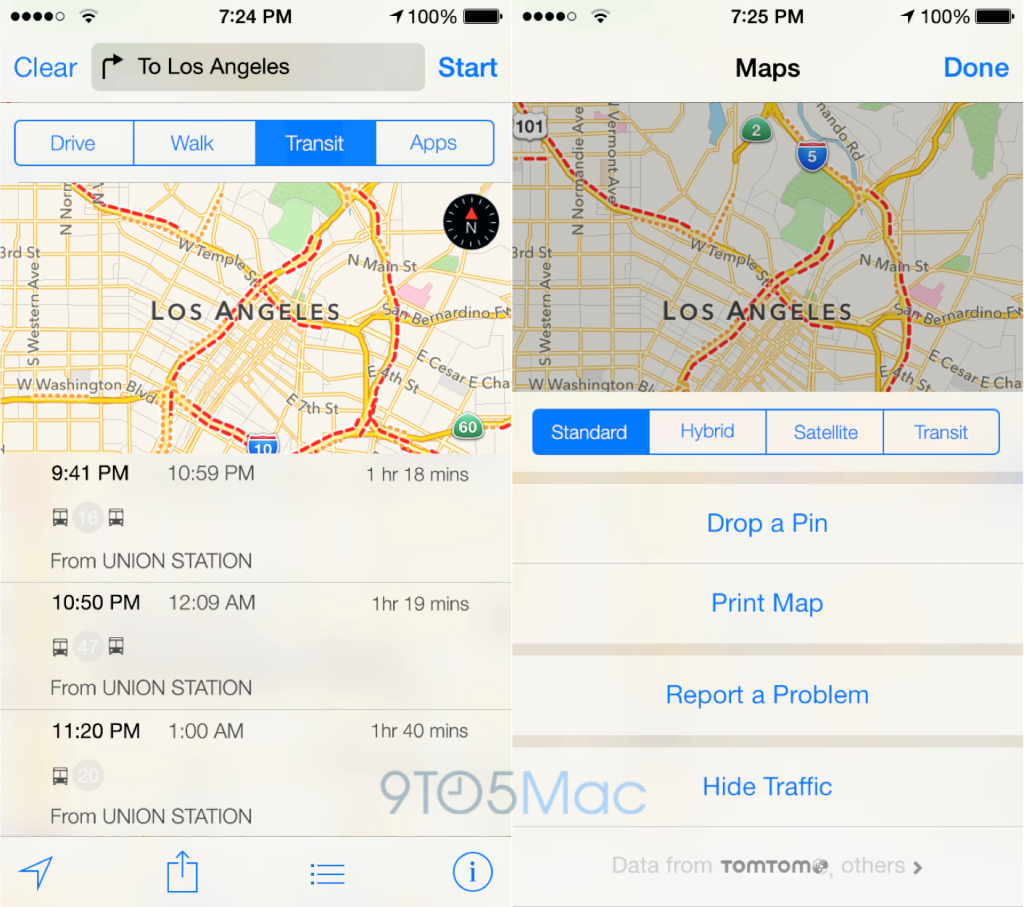 Apple also plans to shift around some default applications. iTunes Radio is said to become a new standalone app in order to drive more traffic. Apple might also cut the Game Center app from iOS, but keep its functionality available for developers to use in their games. Finally, Apple is rumored to introduce TextEdit and Preview applications that are optimized for iOS as a way to quickly access documents in the cloud.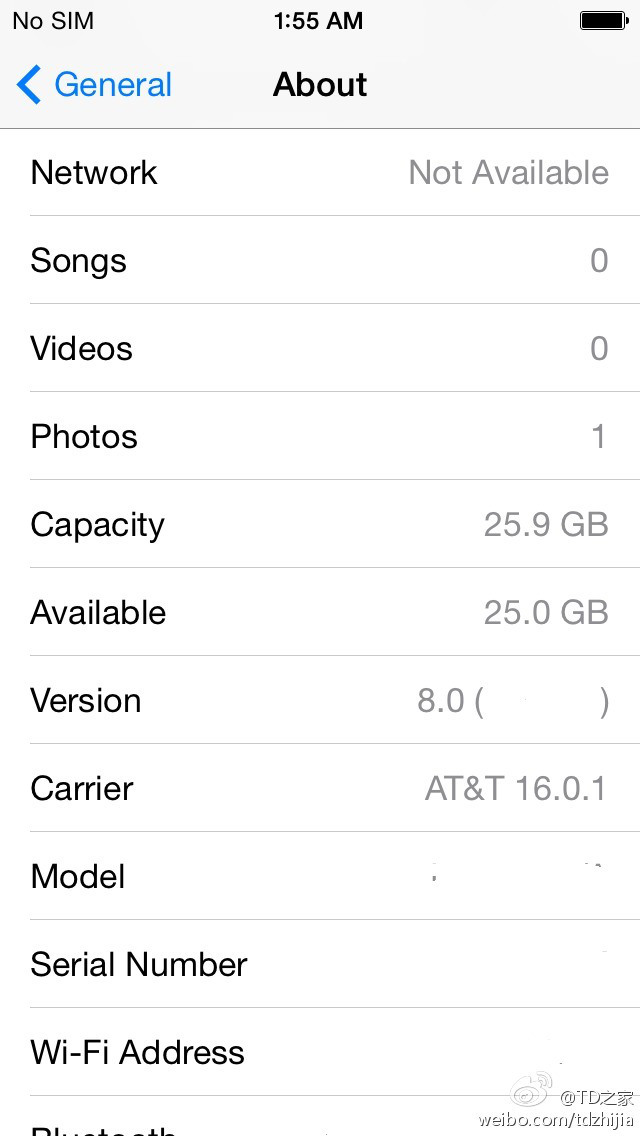 Notably, iPad could soon see a huge change in the way it does multitasking with the introduction of a split-screen multitasking interface. Unfortunately, this feature will most likely not be demoed/announced at WWDC, but it definitely is in the works.

Apple has also been rumored to be working on a way to use the iPad as a secondary display to your Mac. Users could connect their Mac to their iPad wirelessly and use it as an external monitor. No word on whether or not this feature will make the cut for iOS 8.

Other tidbits include an improved Siri with Shazam functionality, a tweaked notification center (with no more 'missed' tab!), automatic iMessage cleanup, VoLTE support, some stock application improvements, more iCloud storage (finally!) and other 'under the hood' changes.

Sources have been saying Apple is 'rushing' to include many of these features in time for the first iOS 8 beta. However there is a good possibility many of these could get pushed back until iOS 8.1.

OS X 10.10 "Syrah"
Apple will likely update OS X with a design that feels more like iOS. That means more white space, sharper corners, iOS-like toggles, and a flat look and feel. The result may be jarring for some, similar to the move from iOS 6 to iOS 7. We've seen some concepts show what this might look like already.




New features for OS X 10.10 may include the ability to finally use AirDrop to share files with iOS devices. That means you could easily send photos from your iPhone to your computer and vice-versa. Another rumored feature is Siri for Mac. Currently, OS X features dictation support but does not have the ability to perform queries or execute tasks based on voice commands.

As rumored, it appears the name of OS X 10.10 will be either 'Yosemite' or 'El Cap'. Banners for the new operating system feature the El Capitan vertical rock formation located on the north side of Yosemite Valley.

Smart Home Certification Program
Recent reports suggest that Apple will launch something similar to its MFi program for connected devices. The program will focus on easily connecting devices via Wi-Fi and would likely offer Bluetooth voice control. Unfortunately, at this point, it doesn't look like Apple will offer a software based automation layer. It's possible that you could control some device functions without opening app, perhaps with a voice command.

While this isn't as exciting as we hoped, it is a step forward.




Xcode 6
Xcode 6 is said to be a major update that includes a much improved iOS Simulator. The new simulator offers improvements to handling resolutions and scaling. These improvements may be important if Apple releases a larger, higher resolution iPhone 6. In addition, there are improvements to rapid protyping and testing, integration of frameworks, and custom element creation in Interface Builder.




Hardware
Unfortunately, we don't expect any major product announcements at WWDC, but there definitely could be some incremental hardware updates to products. The most recent prediction has been the unveiling of a lower-priced iMac and 8GB iPhone 5s. However, those predictions have been dismissed by The Loop's Jim Dalrymple.

Apple is also said to have a 12-inch Retina Display MacBook in development; however, there's no indication that the device is ready for unveiling tomorrow. Apple has been expected to finally discontinue the non-retina Macbook Pro.

Major products such as the iWatch, iPhone 6, and new Apple TV are predicted for later this year. Some minor updates that would be welcomed include an updated Mac mini, a 4K Thunderbolt display, and processor bumps for the iMac and MacBook Pro.




Keynote
We'll be covering Apple's keynote tomorrow with a live blog. Stay tuned for the link by following iClarified on Twitter, Facebook, Google+, or RSS for updates.