Apple CEO Tim Cook and SVP Eddy Cue were spotted at the Sun Valley Conference today.

The conference gives media and technology powerhouses an opportunity to discuss and attend lectures on politics, business and other subjects, which are closed to the public and press. Cook and Cue attended last year. The event is seen as a good opportunity for them to discuss future plans with other potential partners behind closed doors.

Check out some of the photos being posted to Twitter and Instagram below!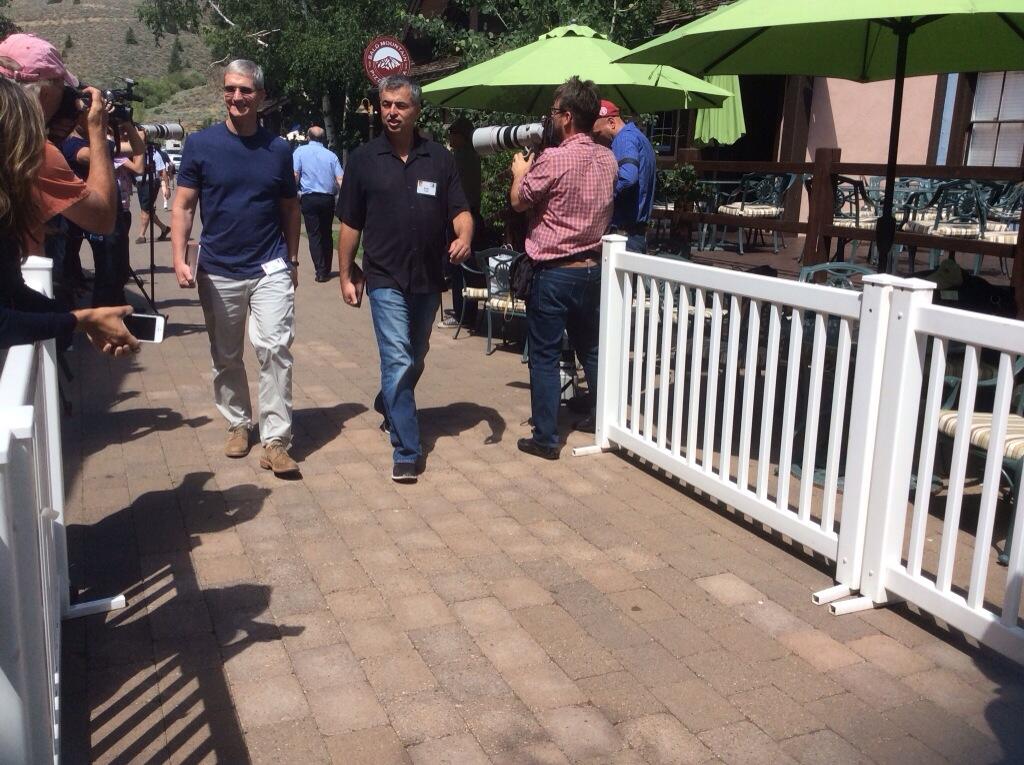 And then Tim Cook appears, prompting @CristinaAlesci to give chase. No watch on that wrist #SunValley pic.twitter.com/SBcsZ4bd28

— Doug MacMillan (@dmac1) July 9, 2014
Apple CEO @tim_cook talks to @Jessicalessin (bottom right), tells another reporter using @Samsung: 'get a new phone' pic.twitter.com/woBcicHtaB

— Amir Efrati (@amir) July 9, 2014
Apple's Tim Cook preps to pass the media #SunValley pic.twitter.com/UKpOu8bcMF

— Jon Erlichman (@JonErlichman) July 9, 2014
The belles of the #sunvalley ball. @tim_cook walks in with Eddy Cue. I took this photo with my iPad pic.twitter.com/YDF0oFOJ0S

— Kaja Whitehouse (@kajawhitehouse) July 9, 2014