PayPal has gone on the offensive attacking Apple Pay in a full page New York Times ad that references the recent nude celebrity photo scandal in which numerous photos were stolen from iCloud accounts. Those photos were obtained via social engineering hacks rather than an iCloud breach; however, the ad plays on the perception of lax security that some users may now have.

The ad reads:

"WE THE PEOPLE WANT OUR MONEY SAFER THAN OUR SELFIES. PAYPAL PROTECTING THE PEOPLE ECONOMY

PayPal - PEOPLE RULE"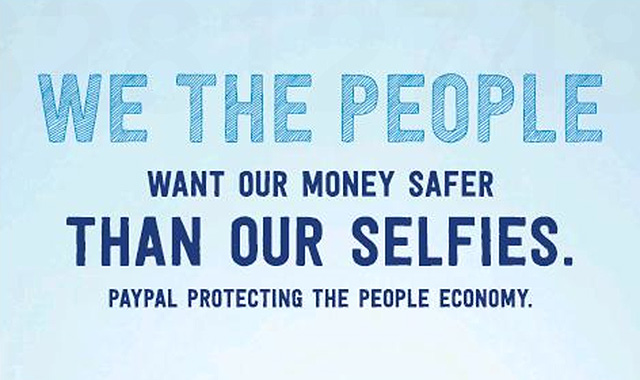 The ad follows other comment attacking Apple Pay from PayPal Sr. Director of Communication Rob Skinner who told TechRadar, "Nobody can dispute Apple's strong track record, but payments is a difficult area. It's much more difficult to do payments than to keep a live stream working!" That comment was in reference to Apple's failed live stream for it's September 9th keynote.

PayPal is clearly upset at being left out of the Apple Pay system and even excluded from the company's list of preferred payments platforms. PayPal had long been pitching Apple on helping to bring its payments initiative to fruition. It was even willing to white-label parts of its payment service to be used in an Apple mobile payments system. Unfortunately for the company, Apple believes it can take over payments on its own.

Take a look at the full ad below...

[Pando] [via Terrance]