The first Microsoft retail stores will be opening up in Orange County and Arizona, specifically Mission Viejo and Scottsdale.
Earlier this year
they announced their plans to open retail stores this fall.

"We really picked them because they're hot markets," she said. "Scottsdale is one of the fastest growing markets in the U.S. Mission Viejo is consistently rated one of the best places to live."

The stores will carry Microsoft hardware and software, including laptops, Xboxs and Zunes.
Read More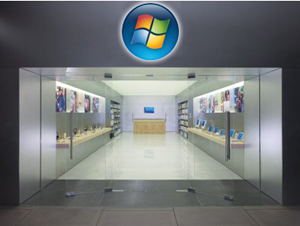 [Not an actual Retail Store]