How to Straighten Images in iPhoto 08
Posted October 2, 2007 at 2:26pm by iClarified · 13341 views
To straighten your scanned images and crooked documents in iPhoto 08:
Step One
Open iPhoto 08 and select the image you would like straighten.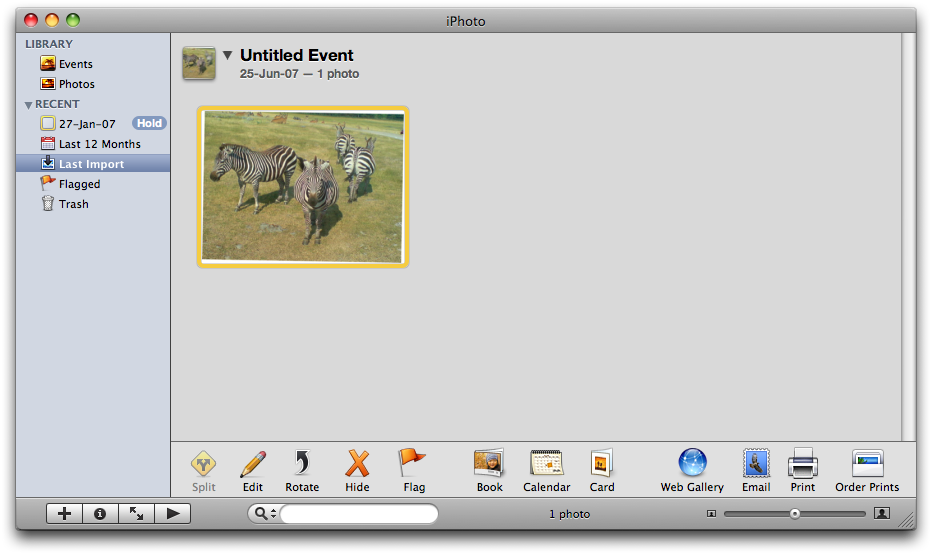 Step Two
Click the
Edit
button at the bottom of the window.

Step Three
The image will now be opened in Edit mode. Click the
Straighten
button at the button of the window.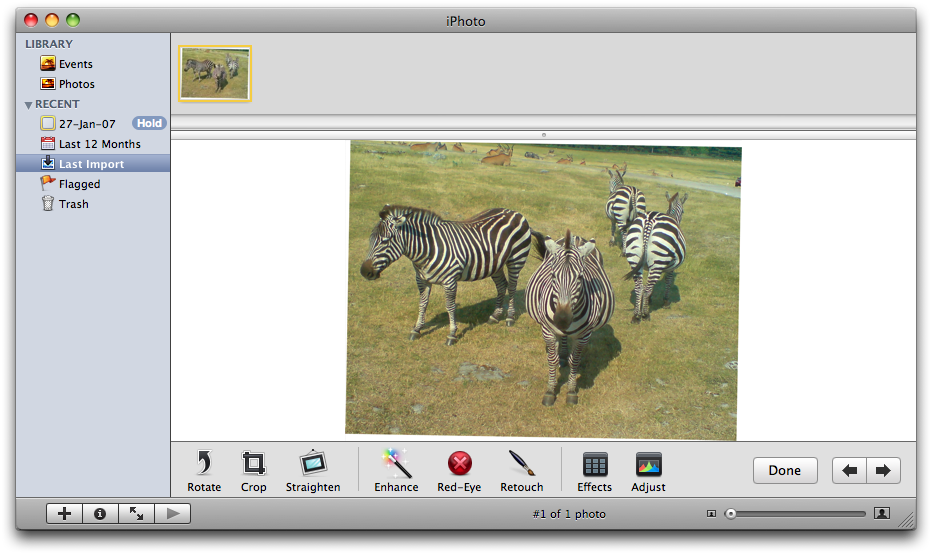 Step Four
A slider will appear over the bottom of the image and a grid will overlay the image. Move the slider to the left or right until the image is straightened.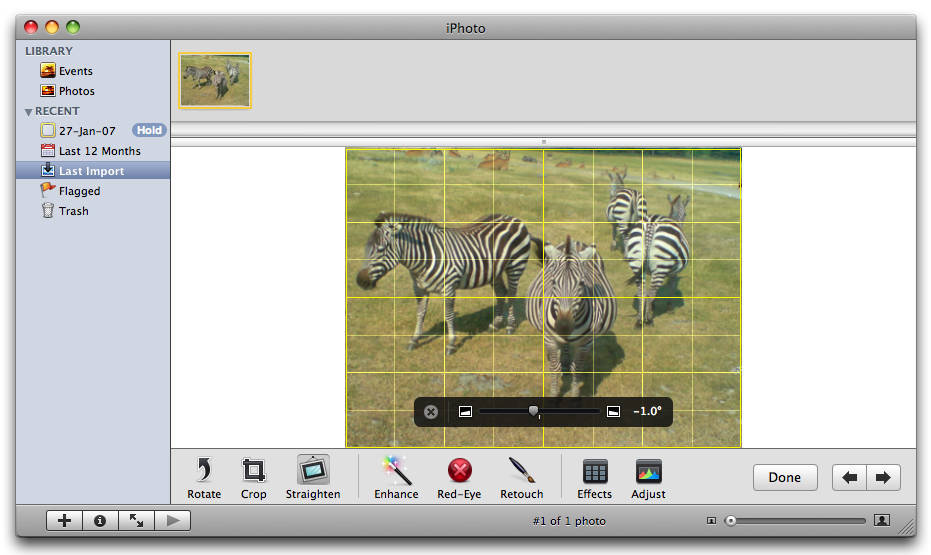 Step Five
Click
Done
at the bottom right of the window to save your changes!