TuneIn Radio Pro has been updated with support for the Apple Watch and CarPlay.

TuneIn has over 100,000 real radio stations and more than four million podcasts from all over the world. Discover, follow and listen to what's most important to you on your iPhone, iPad or iPod. TuneIn Radio Pro is free of display ads and lets you record what you are listening to. This is real radio

Apple Watch
TuneIn for Apple Watch makes listening on the go even easier, allowing you quick access to your most recently played streams and list of followed stations and programs. The Now Playing screen offers controls for playing, pausing, and skipping through content quickly, and a special feature will allow you to follow or quickly jump between TuneIn stations, allowing you to get to breaking news, live play-by-play sports, and music, effortlessly. The TuneIn Radio App will also feature a Glance, allowing listeners to see artist, track, and program information and artwork of the currently playing stream.



Apple CarPlay
The TuneIn Radio App is now compatible with Apple CarPlay, giving you the ability to quickly, easily, and safely view your recently listened to stations, access your favorite content, and skip, pause and play using your car's controls. TuneIn for CarPlay will also show you the local stations in your current area based on your GPS location, making it the perfect companion for a road trip. The interface design for TuneIn on CarPlay includes album art and station information displayed in a way that allows you to keep your focus on the road while also getting information on what you are listening to.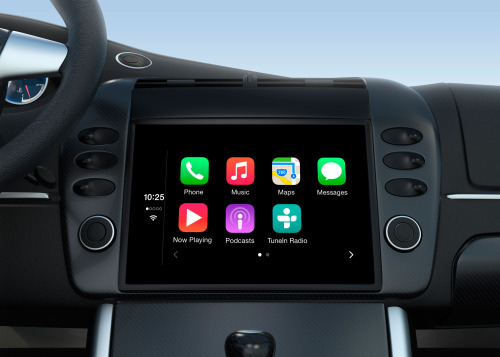 What's New In This Version:
- TuneIn is now compatible with Apple Watch! Change stations, jump to recent & related stations, follow stations and shows, play, pause & skip through content, and see what's playing.
- TuneIn is now available on CarPlay!
- Bug fixes & improvements

You can purchase TuneIn Radio Pro from the App Store for $9.99.

Read More [via papimii]