Reserve Strap has announced that its third-party band for the Apple Watch will charge the device via its hidden diagnostic port.

Since release day, we've been executing series of tests on the Apple Watch and have some really exciting news to share today. We've developed and tested a completely rethought design that takes advantage of the 6 pin port underneath the band slide of the Apple Watch. This port hadn't been deciphered by anyone until now but we've been able to make significant enough observations so far to warrant shifting our development focus to this new method. We're looking forward to sharing more design details and technical specification of this new Reserve Strap as soon as we can.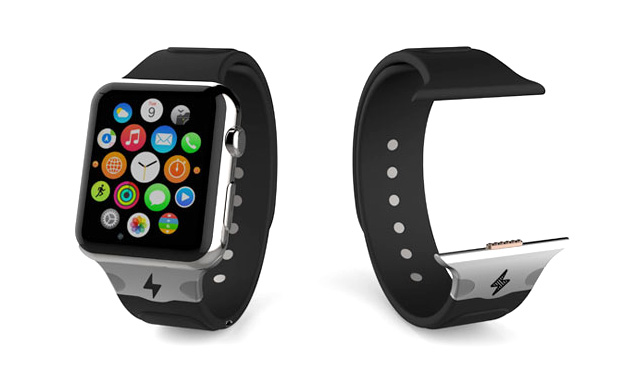 The Reserve Strap will come in White, Gray, and Black for both the 38mm and 42mm case sizes. The first straps are expected this fall and can be pre-ordered at the link below for $249.99.

Below you can see some renderings of what the strap could look like. The company says it will be providing customers with more iterations of its design over the next few weeks.

"We've created these renders to illustrate some of the anticipated functionality of this new design. They are not representative of the final product. As we complete more testing in the next few weeks, we'll be updating all our customers with more iterations of our industrial design."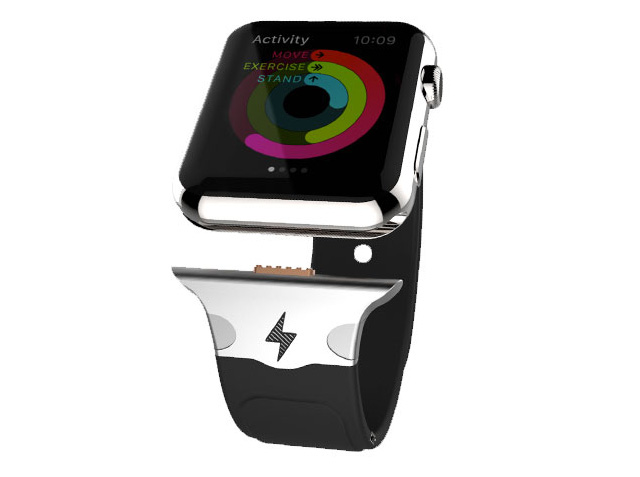 The Reserve Strap will use a retractable connector to make contact with the diagnostic port.

"Our engineers have been able to independently confirm that the 6 pin diagnostic port underneath the Apple Watch case can be used for charging. The Reserve Strap will take advantage of this using a simple, retractable connector instead of the previous inductive charging cradle design."




Notably, this also provides for faster charging times than the current induction based charging method.

"By utilizing this port instead of wirelessly charging, we've been able to achieve a higher charge capacity and quicker, more efficient charging times while also improving durability and eliminating any interference with Apple Watch functionality including taptic feedback and heartrate sensors."

It's likely that other band manufacturers will utilize a similar method of charging the device, if possible. You can follow iClarified on Twitter, Facebook, Google+, or RSS for updates.

Read More [via Philip]