Facebook has released a new dedicated 'Events' app for the iPhone designed for event seekers who are 'passionate about keeping up with nearby events and finding things to do with their friends.'

Whether you're looking for something to attend this weekend or just wondering what's happening in your area, Events will help get you there.

Here's how it works:
When you open Events, you can quickly catch up on new events your friends are interested in, recently-announced events by the Pages you like, and updates from events you're already connected to.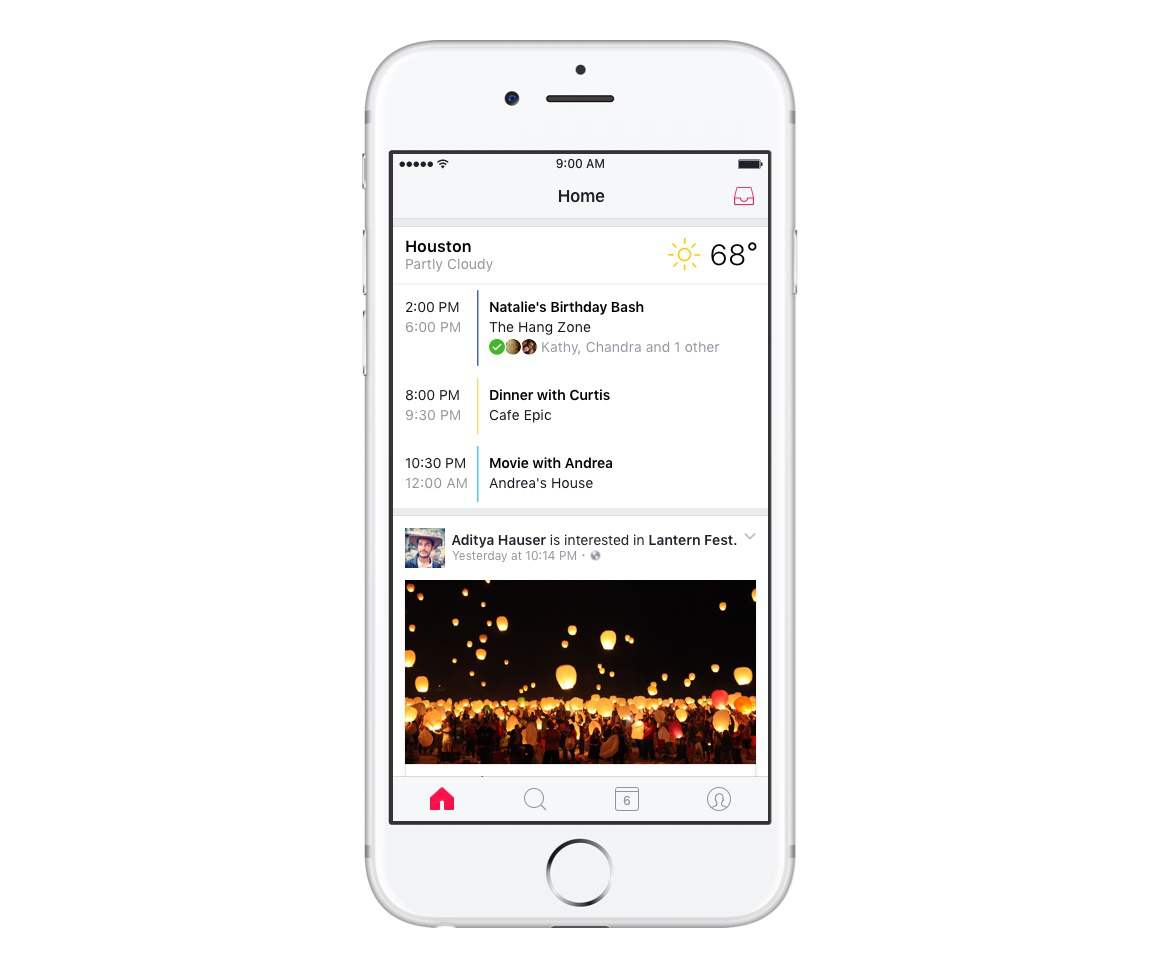 If you're looking for something to do this weekend or even right now, you can easily browse event recommendations based on time, location and your interests. Explore events happening where you are or in places you like to go using the interactive map. You can also search for events in any city if you're planning ahead for a trip.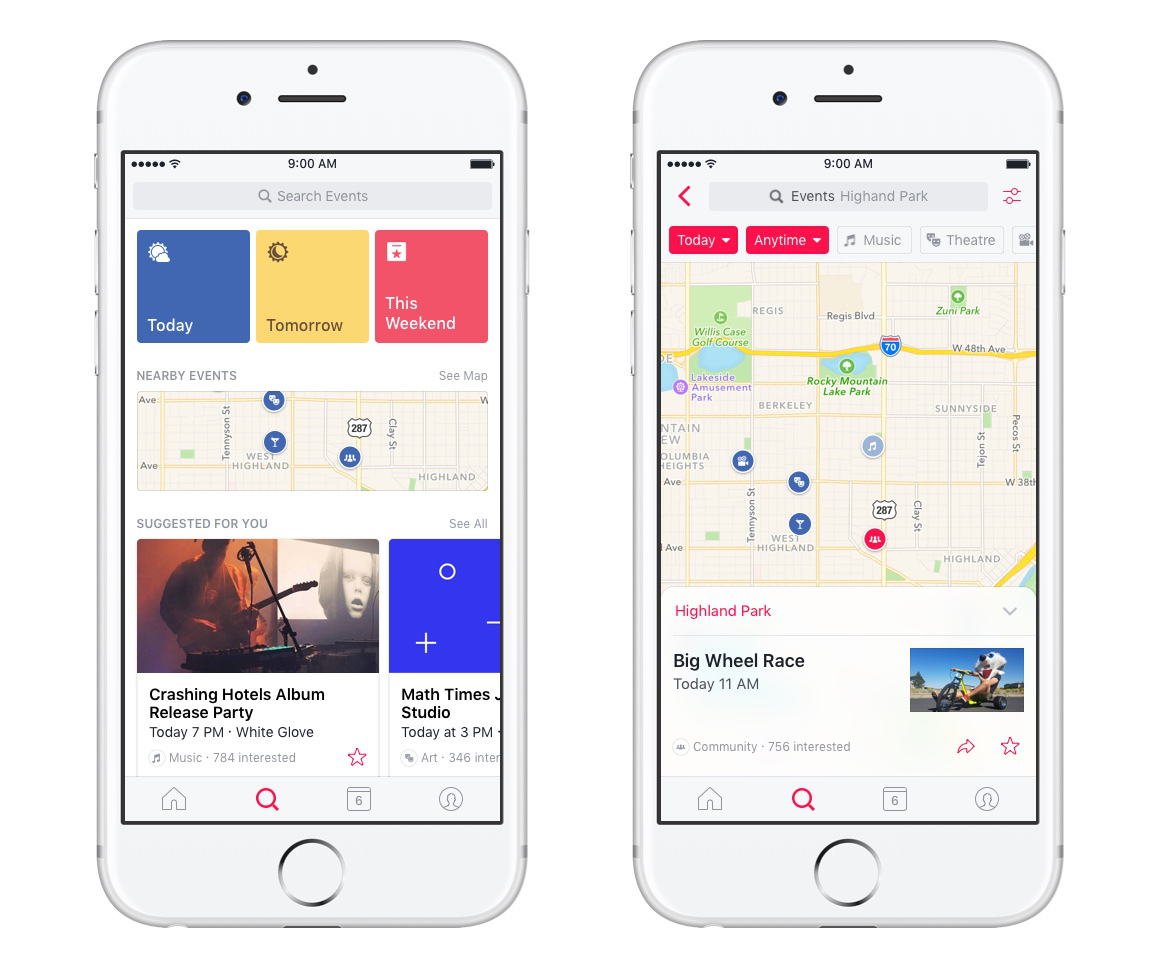 Finally, you can keep track of all of your upcoming events in the calendar, which lets you see which days you're already attending an event and when you're free. You can even choose calendars you want to add from your phone and view them alongside your Facebook events, so it's easier to make plans.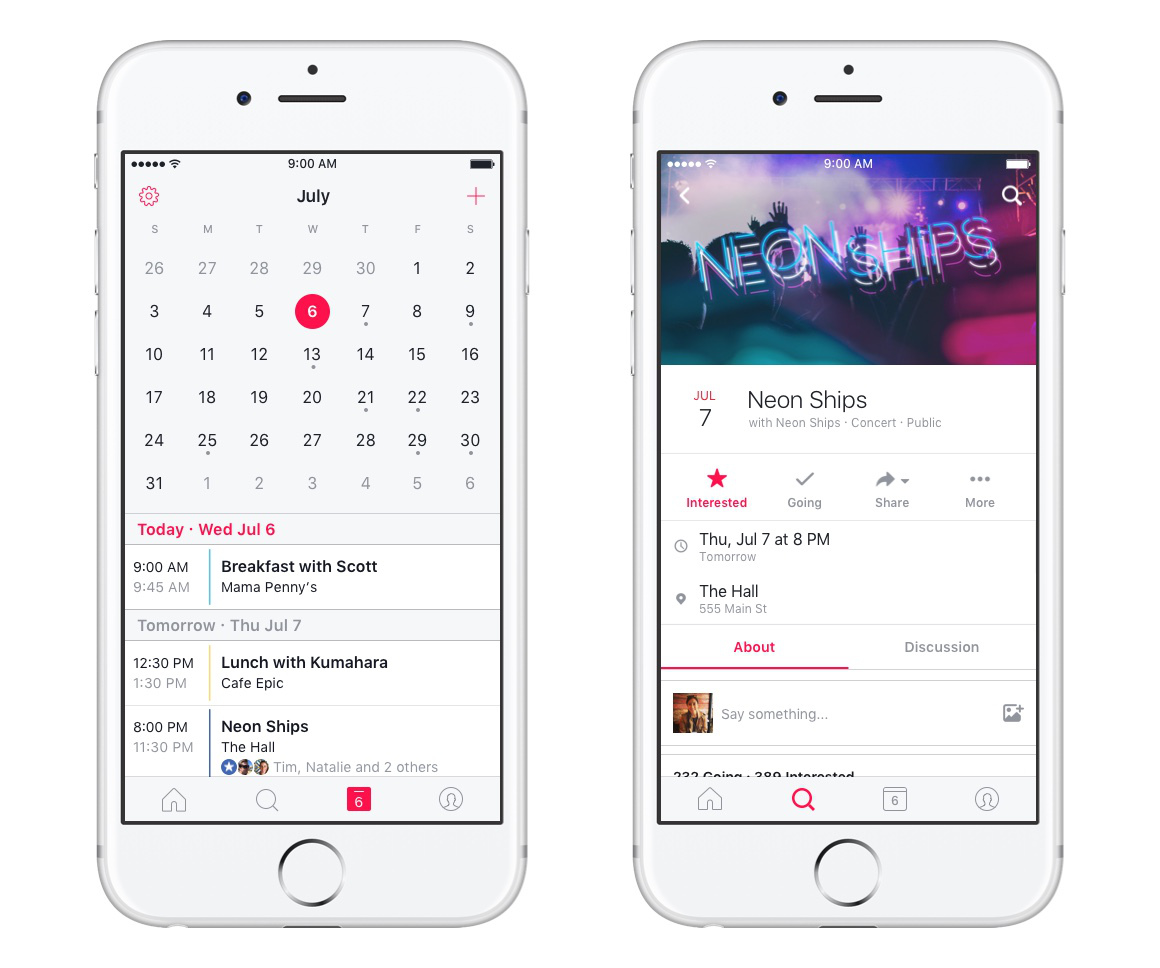 The actions you take on events in the app will also be visible and available on Facebook. This way, your friends can see what you're interested in and what events you've shared with them, even if they don't have the app.

You can download Events from Facebook from the App Store for free.

Download