Instagram today announced that you can now watch stories on
instagram.com
and introduced a few new face filters.
You'll see stories at the top of your feed, and you can tap to watch them. To skip or go back to a story, you can tap the right and left arrows.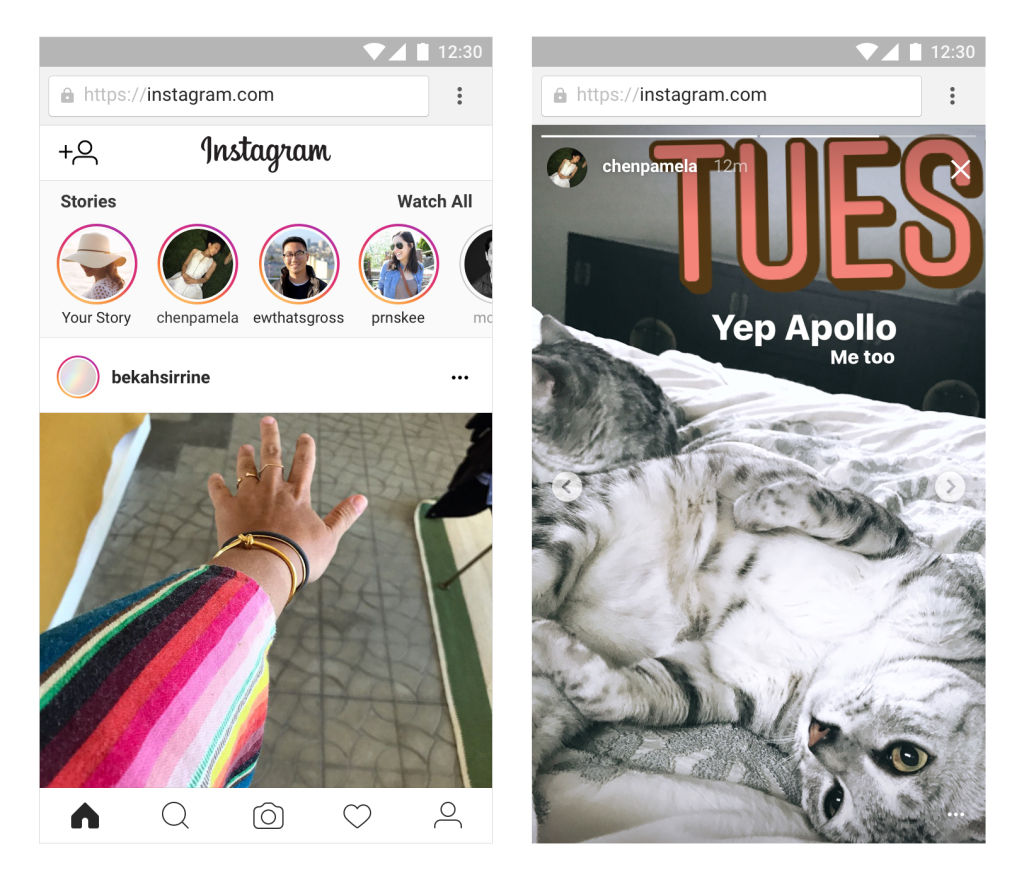 The new face filters are weather inspired.
Now, you can share your emotions through a happy sun, a sad raincloud, an angry thunderstorm or a laid-back sun. Try them on and watch the mood change, and combine with other creative tools to add that personal touch.
You can download Instagram from the App Store for free.
Download