These are instructions on how to upgrade the baseband of your 3.9 Bootloader iPhone. Your baseband will be updated to 04.03.13_G. You can then run AnySIM 1.3 to unlock your iPhone!

If you have bootloader 4.6 you cannot do this. Please do not try!!!!

Step One
First make sure you have the iClarified Source added to Installer. If you haven't done this already you can follow this tutorial:
https://www.iclarified.com/entry/index.php?enid=636

Step Two
Press to launch Settings from the Springboard.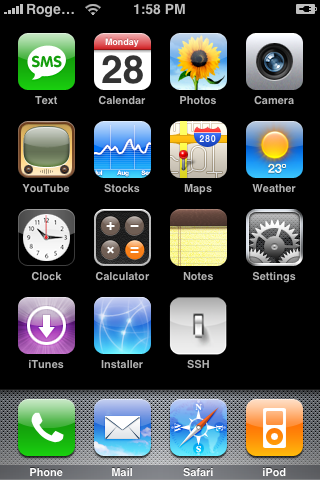 Step Three
Press to select General from the list of Settings.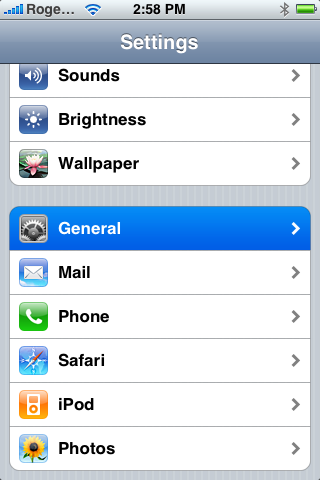 Step Four
Press to select Auto-Lock from the General Menu.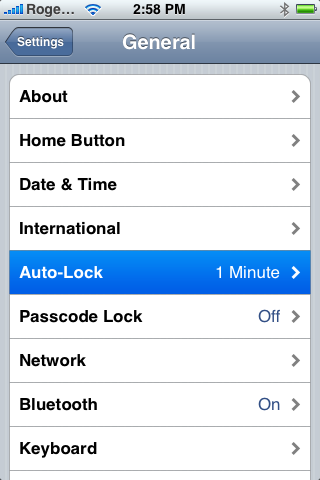 Step Five
Press to select Never from the Auto-Lock Menu.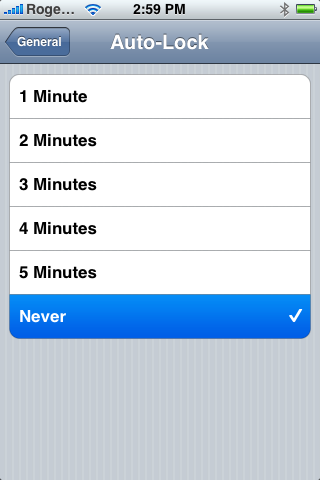 Step Six
To return to the Springboard press the Home button. Now press to launch Installer from the Springboard.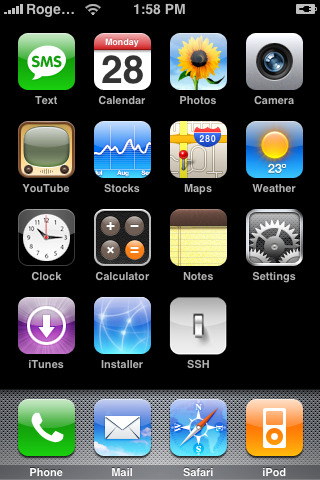 Step Seven
Press to select the Install tab at the bottom of the screen.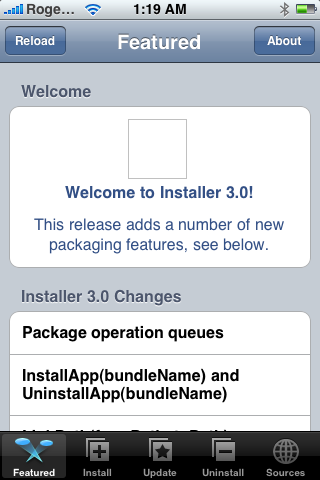 Step Eight
Press to select iClarified from the list of categories.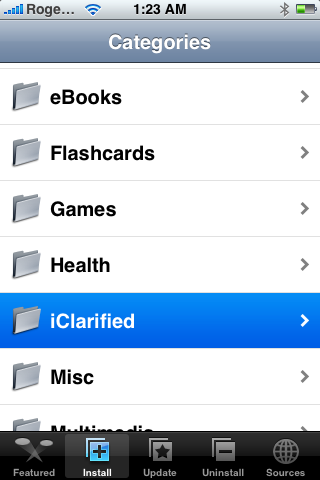 Step Nine
Press to select Baseband Updater (04.03.13_G) from the list of Packages.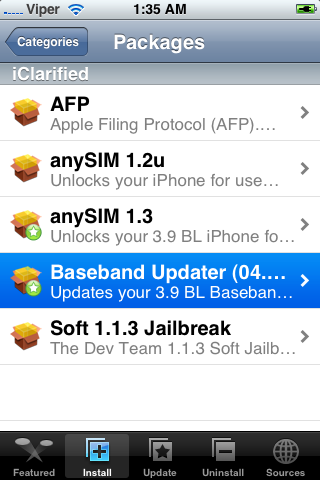 Step Ten
Press to select the Install button at the top right of the screen.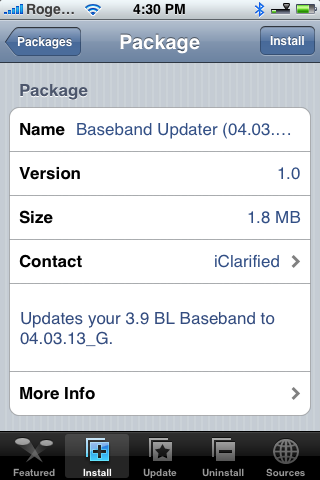 Step Eleven
Press to select the large Install button that appears.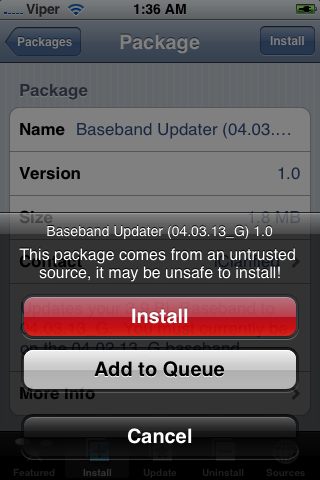 Step Twelve
You will receive notice that process will take about 10 minutes. Press the large OK button.



THANKS****: A big thanks to Viper who stayed up till God knows when helping me out with this! Oh, and bricked his phone testing stuff for me lol. (Which btw he managed to miraculously recover). Note: you shouldn't have any problems as long as the procedure isn't interrupted!