Check out this iPhone XI concept that features a smaller notch, slimmer bezels, flush camera, and more. The concept was created by designer Martin Hajek for iDropNews.

While Apple's 2018 iPhones are still relatively mysterious, we've already seen early rumors hinting at what the devices could look like. iDrop News has put together a set of renders that depict some of these possibilities for the so-called 'iPhone XI''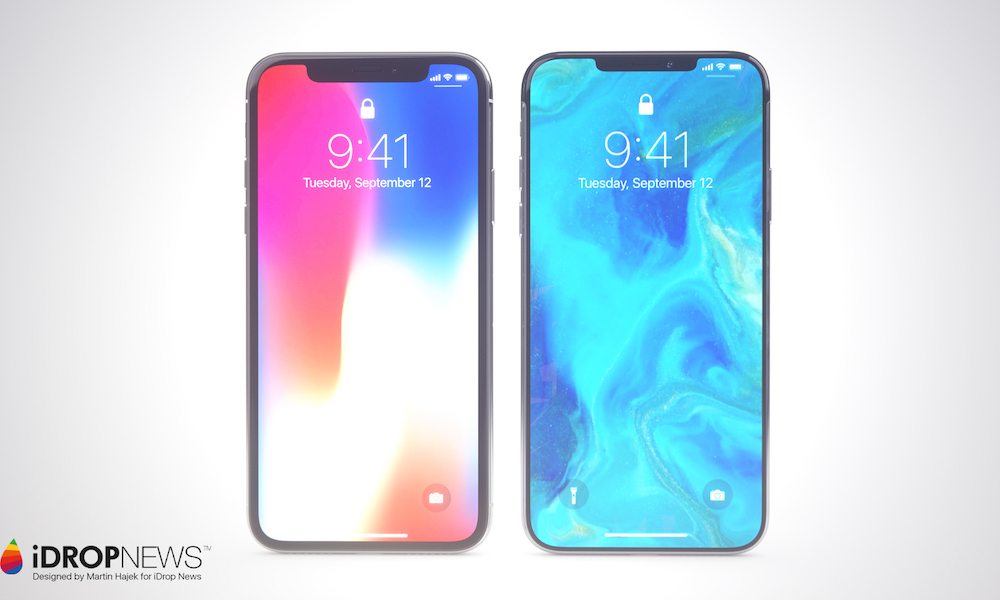 The concept smartphone features a smaller notch, something that Apple could be working towards by combining the Face Recognition and Camera Modules. It also imagines a TrueDepth system that can work from the front or rear by mounting components vertically.

Apple could "wrap" the black sensor housing around both sides of the device, allowing the TrueDepth Camera — and its advanced array of sensors — to be used in both a front-facing and rear-facing manner. To make that happen, the company would apply a wide-angle fisheye or 360-degree lens tech to the system.




Other envisioned features include slimmer bezels, a flush rear camera array, and Touch ID.

Later this year, Apple is expected to introduce three new iPhones: a 5.8-inch OLED model, a 6.5-inch OLED model, and a 6.1-inch LCD model. These models are all expected to feature Apple's notched design and TrueDepth camera. Recent reports suggest that Apple plans to discontinue the current iPhone X once the new models launch rather than keep it around at a lower price point.

Take a look at a few images of the concept iPhone XI below or hit the link for more...

Read More