Apple has responded to news that the HomePod smart speaker
can damage some furniture
, leaving a white ring where it was placed.
In a support document, the company says its not unusual for a speaker with a silicone base to leave marks and suggests customers concerned about this to place the speaker on a different surface.
It is not unusual for any speaker with a vibration-dampening silicone base to leave mild marks when placed on some wooden surfaces. The marks can be caused by oils diffusing between the silicone base and the table surface, and will often go away after several days when the speaker is removed from the wooden surface. If not, wiping the surface gently with a soft damp or dry cloth may remove the marks. If marks persist, clean the surface with the furniture manufacturer's recommended cleaning process. If you're concerned about this, we recommend placing your HomePod on a different surface.
We've yet to establish how widespread this issue is but so far it seems to be affecting quite a few people. If you've set your HomePod on a piece of wood furniture. Lift it up and let us know if there's a white ring underneath!
Please follow iClarified on
Twitter
,
Facebook
,
Google+
, or
RSS
for updates.
Read More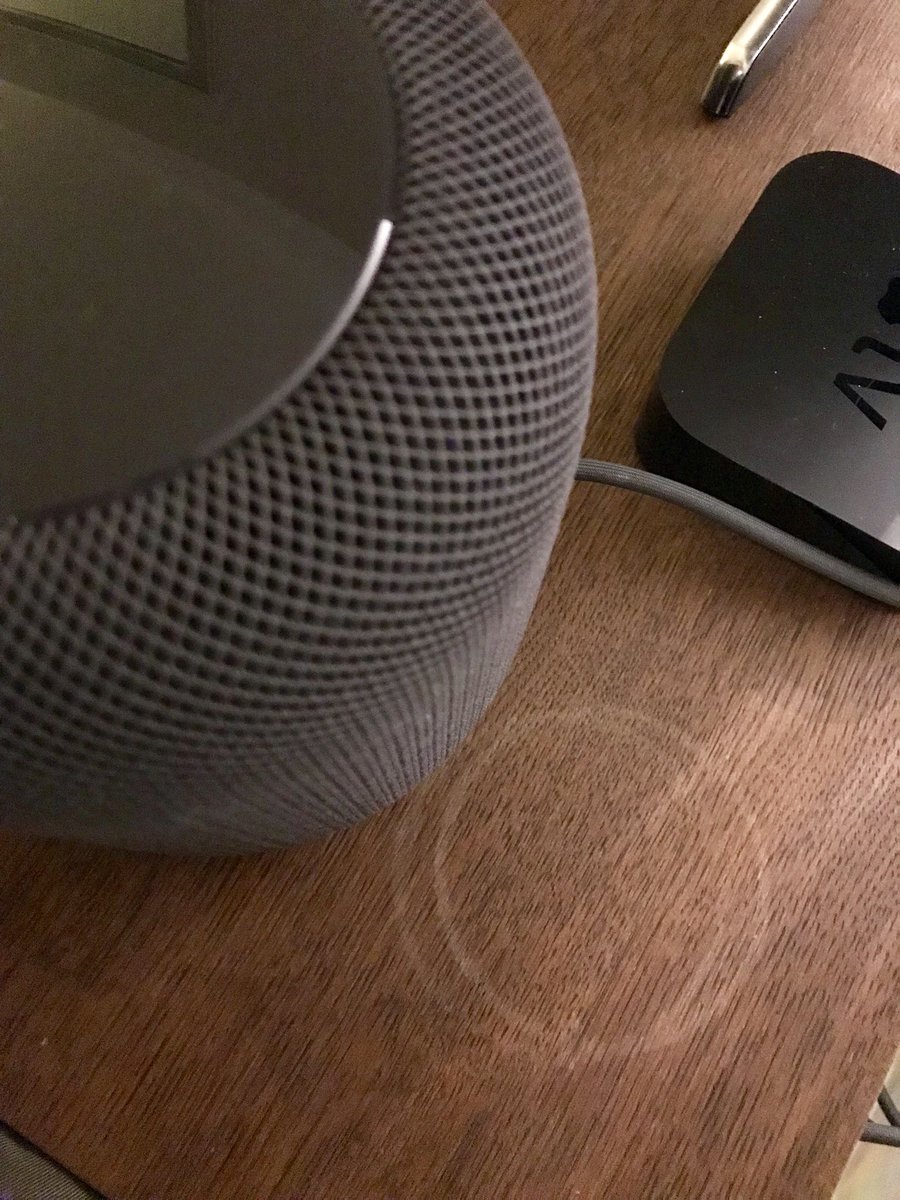 [
Source
]