The PGA Tour has launched a new 'PGA Tour AR' app that uses Apple's ARKit to projects 3D golf courses and live 3D shot trails onto any flat surface.

Follow along with the action at home by projecting a model of some of the PGA TOUR's most interesting holes onto any flat surface. Watch real-time shot trails appear on the hole during live competition. Select up to four players to compare their shots or watch the current pairing play through the hole.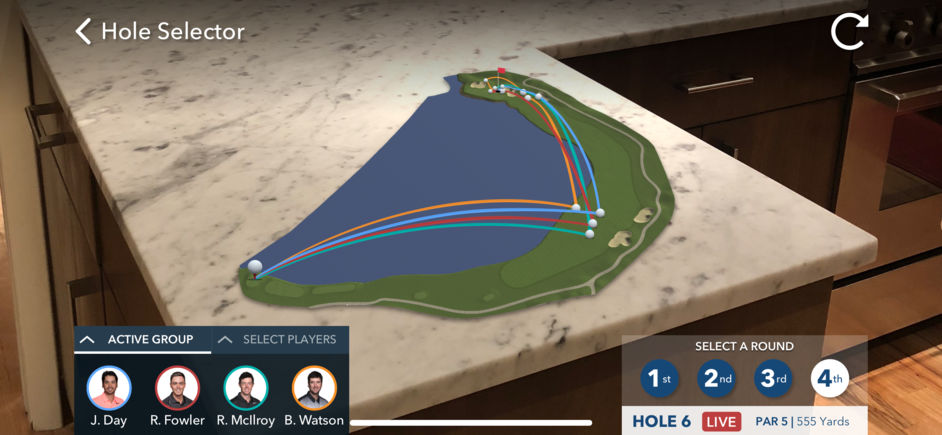 For now, the live feature is limited to the par-5 6th hole at the Arnold Palmer Invitational on March 15th. Golf.com describes how it works:

"By tapping the app on an iPhone or iPad, fans will be treated to a 3D image of the hole along with 3D shot trails from the player or players of their choice — all projected on whatever flat surface is in front of them. In addition to capturing the live action, the app will archive every shot struck on the 6th hole throughout the four-day competition, allowing fans to compare shot trails of any players from any round."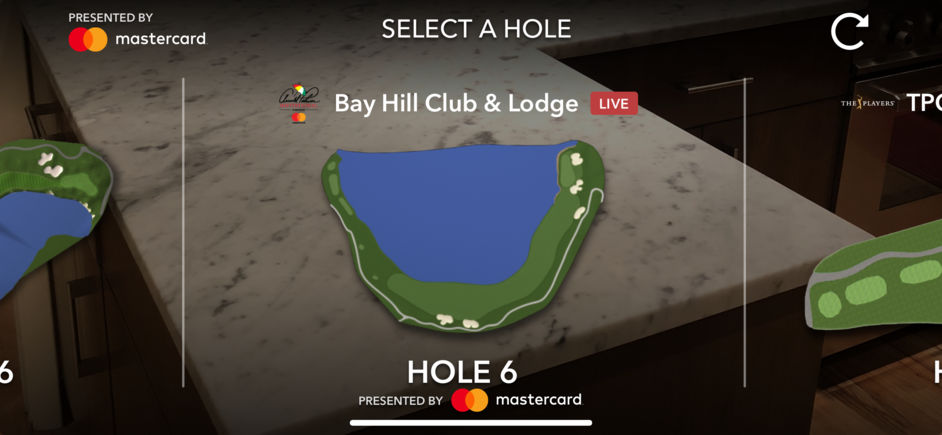 Also available in the app will be the par-3 7th hole at Pebble Beach with all the shots this year's AT&T Pebble Beach Pro-Am.

"This particular innovation is unique in that it lets us serve the core fan even deeper with all kinds of 3D imagery and data and a better understanding how a particular hole plays," said Rick Anderson, the Tour's chief media officer. "But it also helps us attract a new audience of people who may not necessarily be golf fans but are drawn by the technology and discover our content. It's about growing our audience. It's not just technology for technology's sake."

You can download PGA TOUR AR from the App Store for free.

Download