Apple's new iPad Pro will drop the headphone jack and slim down to 5.9mm in thickness, according to Twitter user @coiiiiiiiin.

The anonymous poster appears to have accurately leaked numerous details about the iPhone XS, iPhone XS Max, and iPhone XR ahead of their release. A new tweet posted today reads...

Of course no headphone jack on the upcoming new iPad. 5.9mm thickness is pretty good though.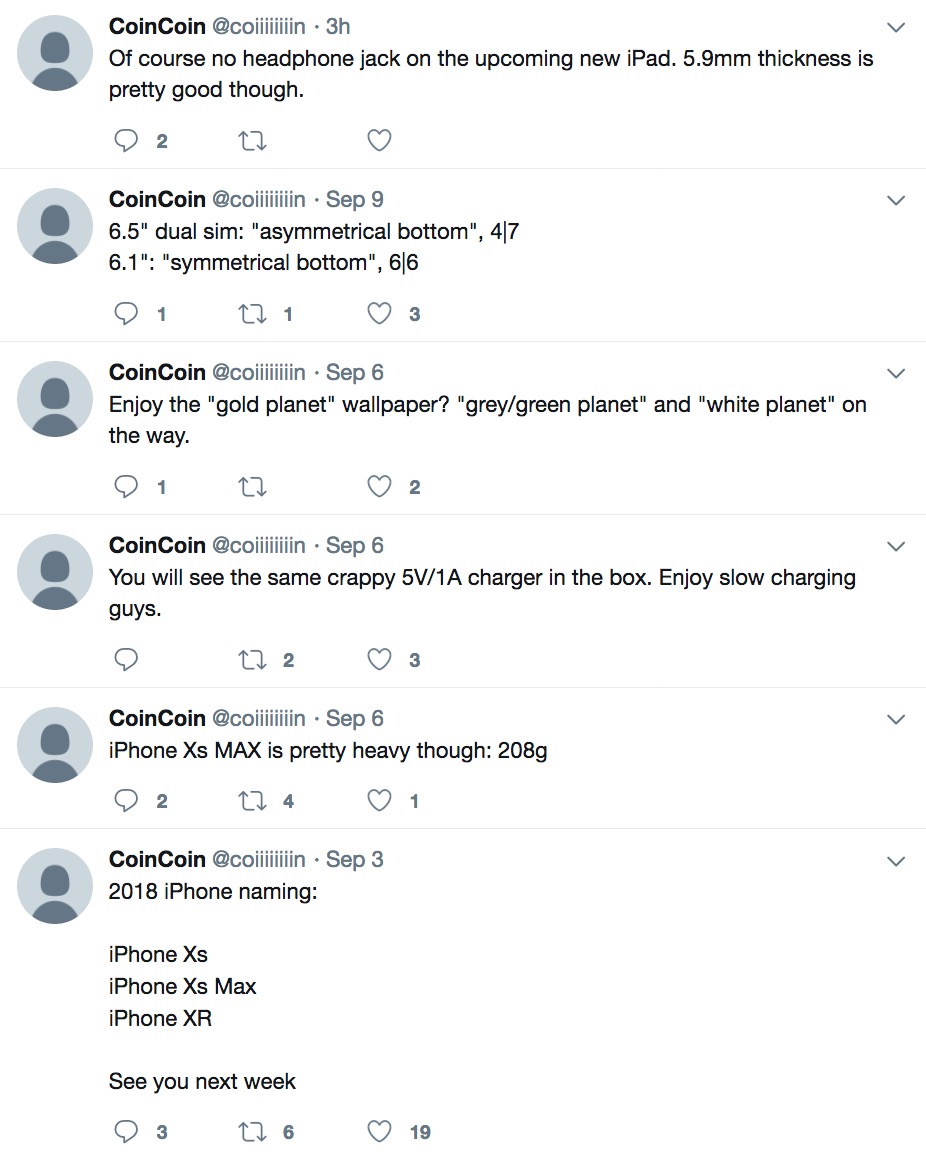 This does correspond to a recent Slashleak post which claimed the new iPad Pro will be 5.86mm thick.




Apple is expected to announce a second fall event this month at which it will unveil two new iPad Pros. How do you feel about Apple potentially dropping the headphone jack for its tablets as well? Let us know in the comments and please follow iClarified on Twitter, Facebook, Google+, or RSS for updates.

[via MacRumors]