Amazon has announced an all-new Kindle Paperwhite, featuring a thinner and lighter design, sleek flush-front display, and waterproofing. It also comes with Audible so you can read and listen to a large selection of audiobooks.

"Customers love the Kindle Paperwhite, and we're excited to bring premium features—like a thinner and lighter flush-front design, additional storage, waterproofing, and Audible—to our most popular Kindle," said Eric Saarnio, Head of Amazon Devices, Europe. "With the all-new Kindle Paperwhite, it's never been easier to get lost in the author's story no matter where you go."




Features:
● Sleek, modern design
The all-new Kindle Paperwhite features a sleek, flush-front design and a back made of soft, grippable material so it rests easily in your hand. It is the thinnest and lightest Kindle Paperwhite yet, measuring 8.18mm thick and weighing 182g—less than half the weight of many paperback books—so extended reading sessions are even more comfortable. The six-inch, high resolution 300 ppi display features crisp, printed-quality text that reads like real paper. It also includes five LEDs and an adjustable front light for a uniform, glare-free display in any setting—even direct sunlight.




● The first waterproof Kindle Paperwhite
The most popular Kindle is now waterproof so you can read in even more places. The all-new Kindle Paperwhite is designed to withstand getting splashed at the beach or dropped in the bath tub, or pool. It's IPX8 rated to protect against immersion in up to two metres of fresh water for up to 60 minutes.




● 2x the storage
The all-new Kindle Paperwhite comes with twice the storage so you can keep more content on your device. Available in 8 GB, which is twice the storage as the previous generation and can hold thousands of titles, and 32 GB for storing even more content with large file sizes, like audiobooks, comics, newspapers, magazines, and more.

● Plus Audible
With Bluetooth built-in, listen to your favourite Audible book and switch seamlessly between reading and listening so you never lose your place. Access the Audible store directly on the all-new Kindle Paperwhite and find your next favourite from a library of over 300,000 professionally performed audio programmes, including Audible books, original audio productions, and exclusive content. Just connect your all-new Kindle Paperwhite to a Bluetooth-enabled device, like speakers or headphones, and dive into a story.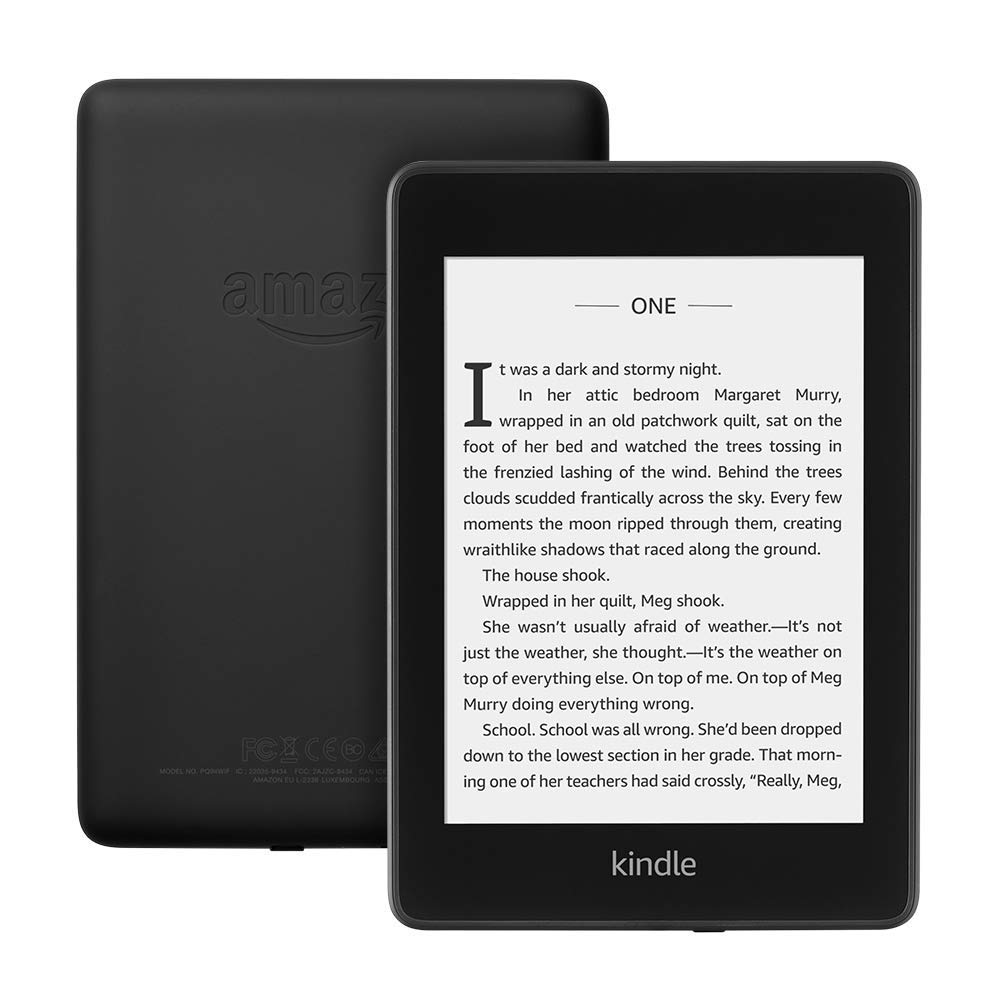 ● Even more personalisation
Kindle includes a variety of ways to tailor your experience so you can read your book your way. Today, we're introducing even more personalisation features, including:

○ An updated home—The new home experience makes it easier to find your next read based on your reading history, including books from Kindle Unlimited or Prime Reading. You can also view fun facts and tips so you can get the most out of your device.
○ Easily personalise your reading—Now save multiple reading settings, selecting the font, boldness level, and orientation settings you prefer all from the main menu and quickly switch between those settings.

Starting tomorrow, the updated home experience, as well as the ability to quickly save and access reading settings, will be delivered as a free, over-the-air update to Kindle Paperwhite Gen 6 (released in 2013) and newer devices.




Pricing and Availability
The all-new Kindle Paperwhite is $129.99 for the 8 GB model and $159.99 for the 32 GB model. The 32 GB with free cellular connectivity is $249.99. All are available today for pre-order in the United States.

Customers can also purchase a cover with a thin design that snaps perfectly onto the all-new Kindle Paperwhite. The cover opens like a book, automatically waking the device when opened and putting it to sleep when closed. Choose from three materials in a variety of colors: a premium leather cover for $59 in rustic; leather covers, all $39, in black, merlot, punch red, and indigo purple; and water-safe fabric covers, all $29, in charcoal black, canary yellow, and marine blue. C

More details at the link below!

Read More