ROME: Total War for iOS has been updated with 8 more playable factions, a range marker to show the firing distance of missile units, support for the new 11-inch iPad Pro, and more.
History's greatest empire, now in your hands. Experience the full glory of ROME: Total War on iOS! Build and rule the ancient world's greatest empire by fighting spectacular real-time battles in huge turn-based campaigns.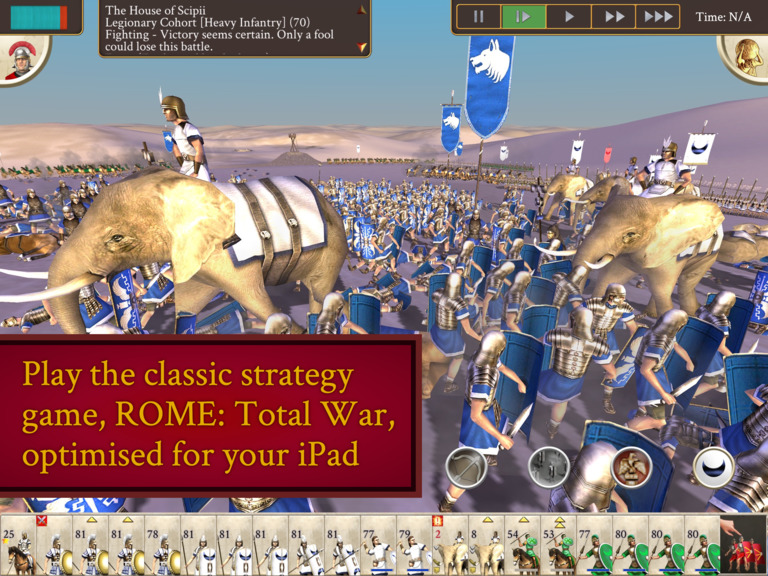 What's New In This Version:
• Adds 8 more playable factions to the game (unlockable via the Unlock All Factions option in the Settings app)
• Adds a range marker feature that shows the firing distance of missile units
• Adds support for both landscape orientations on the iPhone X, XS, XS Max and XR
• Players can now order grouped units to travel to their target location at a uniform pace
• Optimises graphics and UI for the 11" iPad Pro (3rd generation)
You can purchase ROME: Total War from the App Store for $9.99.
Read More