Flexibits has announced the release of a new Cardhop contacts app for iOS.

Until now, managing and interacting with your contacts has been a real frustration. Cardhop's magical parsing engine is incredibly intuitive, letting you search, add, edit, and interact with your contacts using a simple sentence! Just type in "John G" and John's card will instantly appear. Or enter "Sarah Smith sarah@cardhopapp.com" and Cardhop will add a new contact to Sarah's card. Or type in "call Michael S" and Cardhop will instantly start a phone call.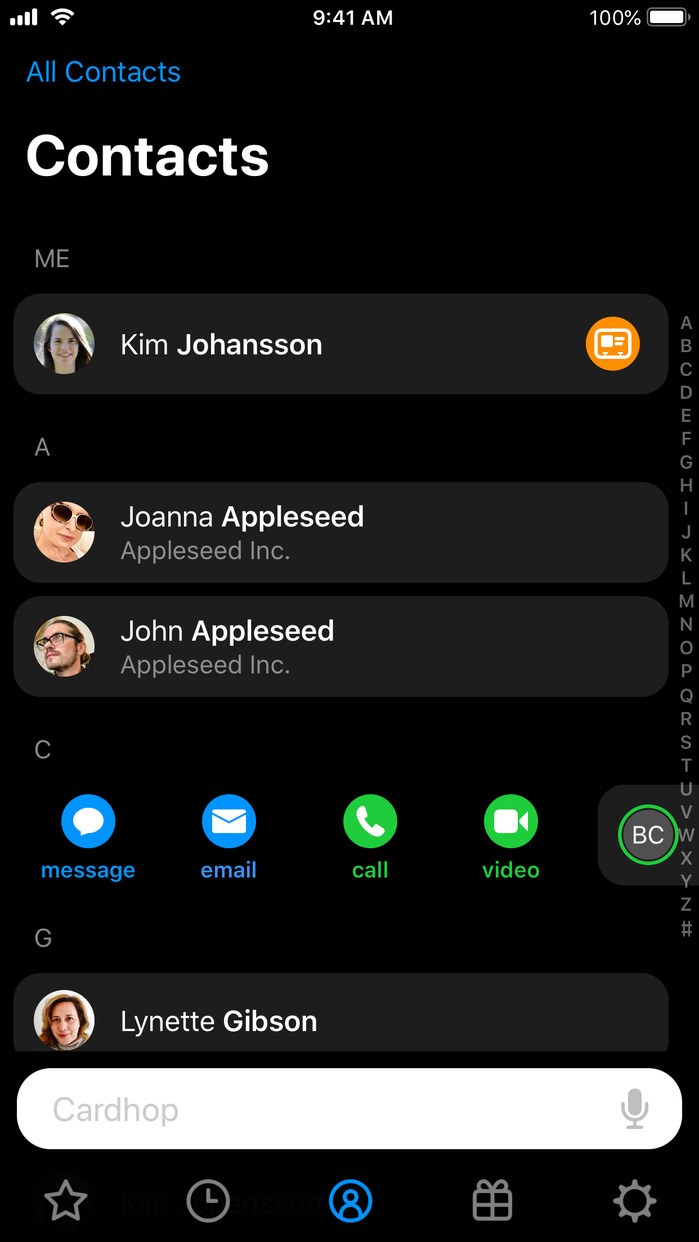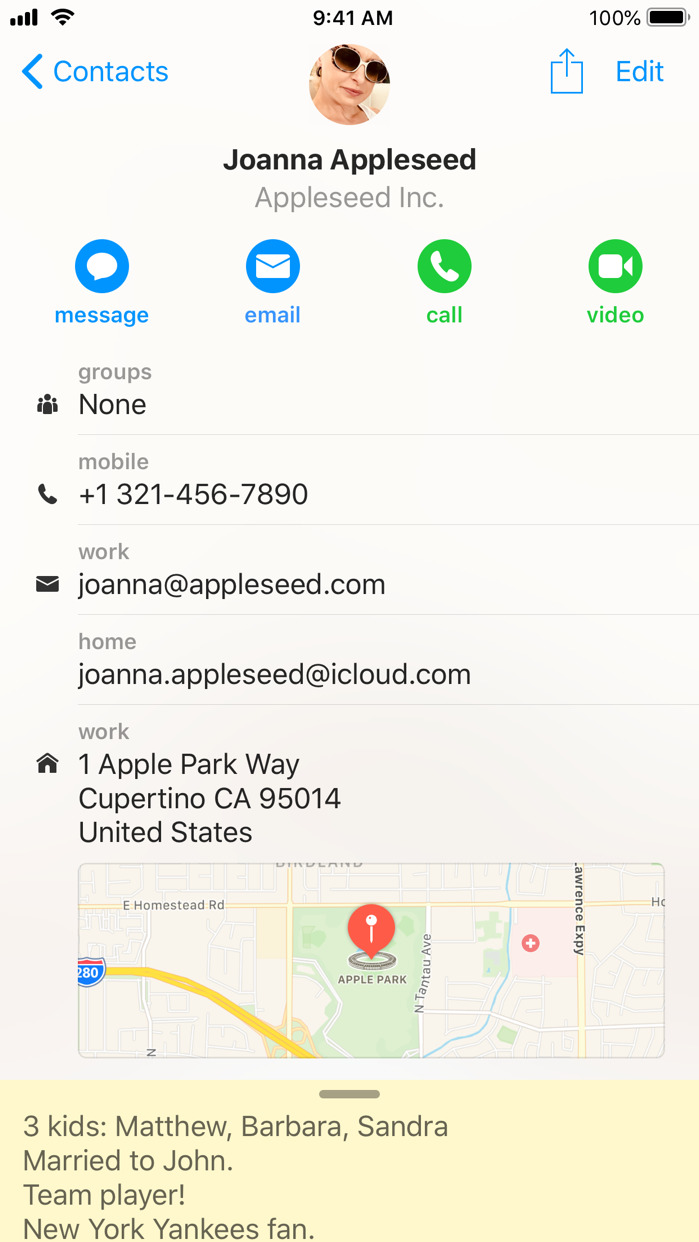 Features:
• A beautiful and simple contacts app, designed exclusively for your iPhone and iPad
• Instantly works with your existing iOS contacts, there's nothing to configure
• Groups: quickly toggle contact groups with a tap
• Notes: a convenient and powerful way to add notes to your contacts, helping you to strengthen your relationships
• Recents: quickly interact with your recent contacts
• Birthdays: receive birthday notifications, instantly see upcoming birthdays, and easily send a wish on their special day
• iOS widget to quickly access your favorite contacts
• Siri Shortcuts
• Full accessibility and VoiceOver support
• Dark and light themes
• And much, much more!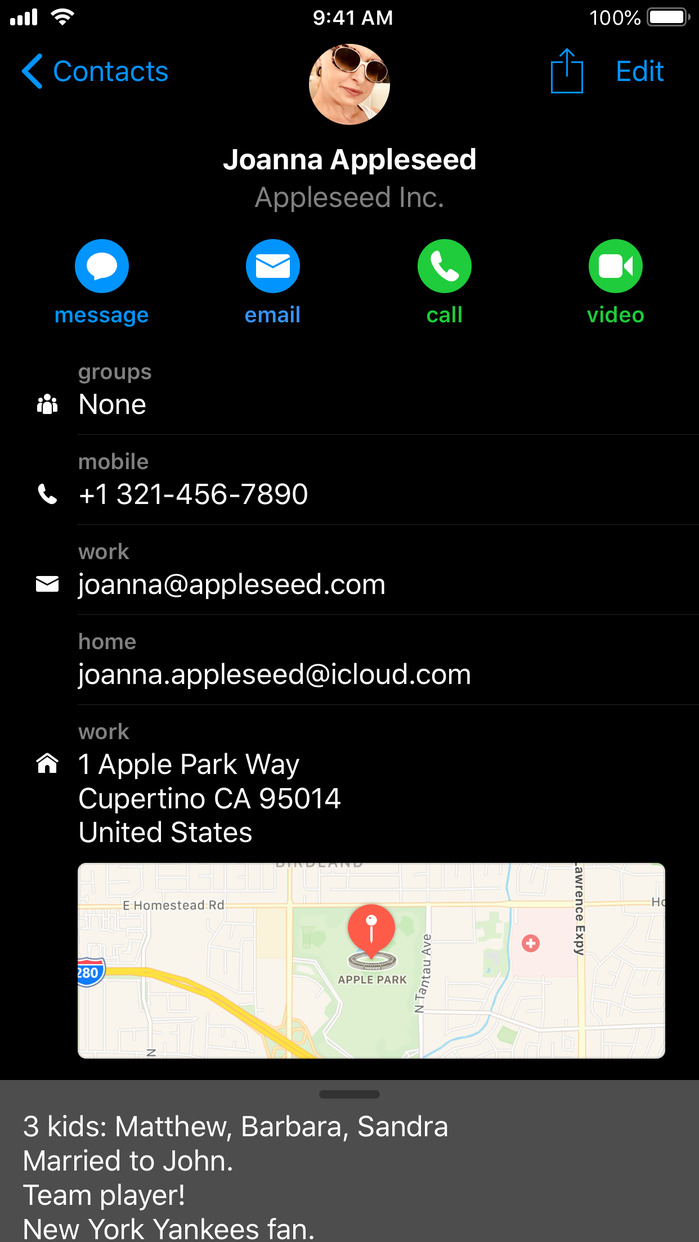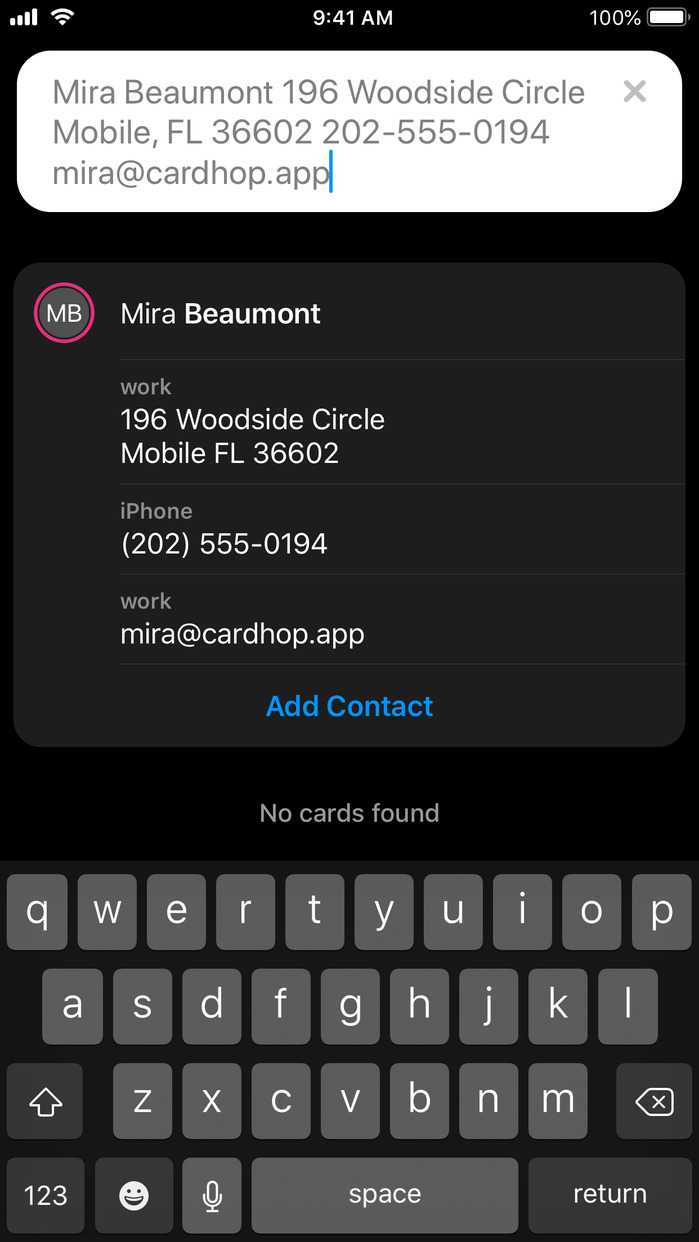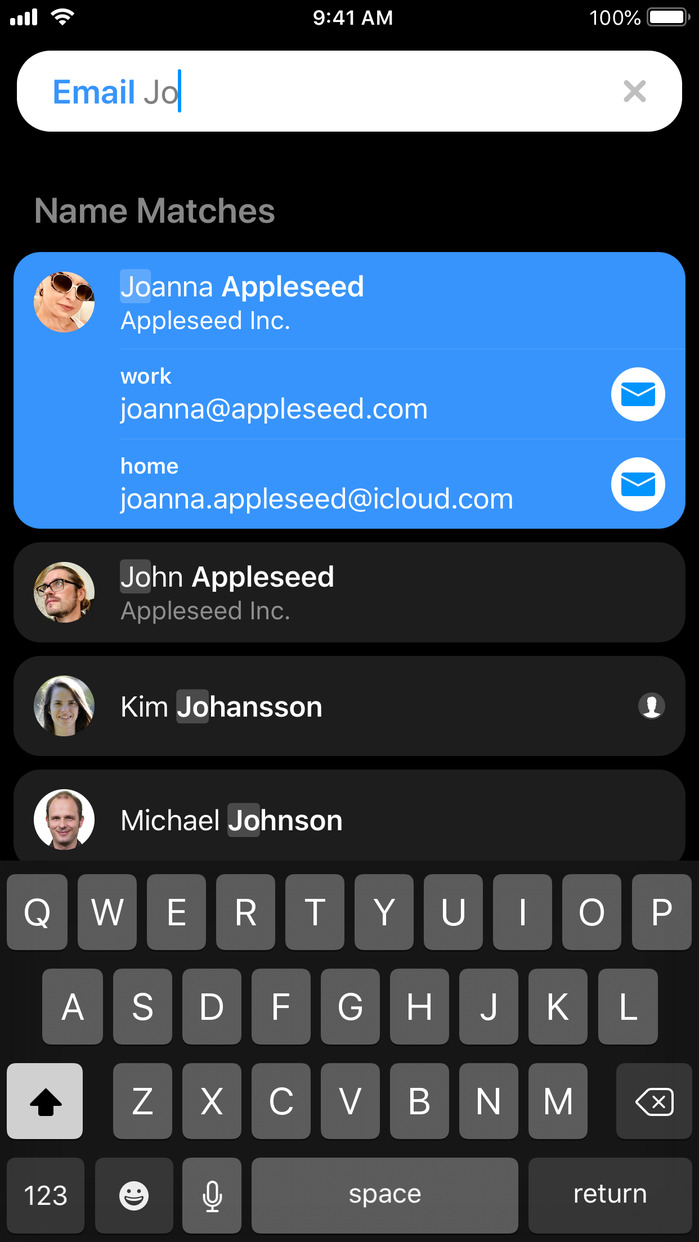 Powerful Actions
• Quickly interact with your contacts with the following actions: Call, Copy, Directions, Email, FaceTime, FaceTime Audio, Facebook Messenger, Large Type, Message, Skype, Telegram, Twitter, URL, Viber, and VoIP
• Simply enter an action or abbreviation (which you'll find in the Help Book by entering "?" or "help") followed by your contact's name and Cardhop will handle the rest
• Even better, some actions are flexible. For example, you can add a subject to an email by entering "email Kent Lunch tomorrow?" and the email including the subject will instantly appear, ready to go!
• Customizable quick actions are also available per contact, allowing for single-tap actions

You can purchase Cardhop from the App Store for $3.99.

Read More