Apple Dominates Laptop Customer Service and Tech Support Ratings
Posted April 24, 2019 at 5:42pm by iClarified · 7280 views
Laptop Mag has announced its customer service and tech support ratings for 2019 with Apple once again coming out on top.
Apple has dominated the top spot in our rankings for the past few years, and that hasn't changed for 2019. The Cupertino company's tech support agents continue to be among the fastest and most knowledgeable in the business, delivering accurate answers to our Mac questions across live chat, social media and over the phone.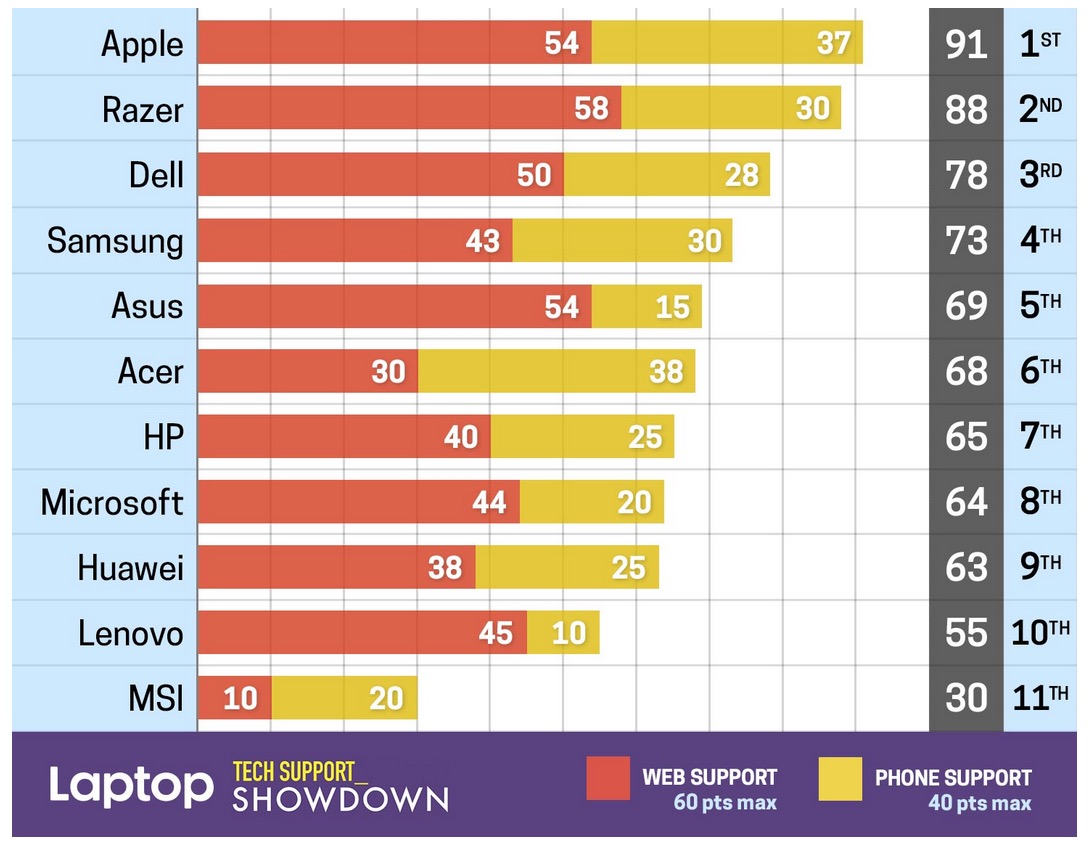 Overall, Apple scored 91 out of 100 putting them in first place. They were followed by Razor with 88 points, and Dell with 78 points.
The company's high score is attributed to a strong combination of polite and friendly help over Twitter, online chat, its support app, phone calls, and of course, the Genius Bar.
"This year, the calls I made to Apple took 37 percent less time to finish than last year — 4 minutes less, on average — and the company kept its telephone record at 100 percent, providing correct and complete solutions for every problem. Further, Apple's over-the-phone agents continued to display one of their best traits, imparting valuable technical support while maintaining a friendly, personable tone."
Hit the link below for the ratings and full reviews of each company.
Read More