The eero and eero Pro Wi-Fi routers received a software update today that appears to include support for Apple HomeKit.

After installing eeroOS v3.18.0-950 users are reporting that their eero devices are showing up in the Home app. Unfortunately, a HomeKit accessory code is needed to complete setup and that code isn't available yet.

An eero developer hinted at the new feature in a post on reddit this afternoon:

---
What's in this?
Lots of stuff, some of which I can't yet talk about.
[REDACTED] feature for [REDACTED] users, please wait and see
this is the biggy, but I'm not allowed to talk about it yet.
---

Apple first announced that eero and eero Pro would be getting HomeKit support at WWDC 2019. If it does come out shortly, eero will be the first router to support HomeKit.

A three pack eero mesh Wi-Fi system costs $249, an eero Pro with two beacons is on sale for $319, and a three pack of eero Pros is on sale for $399.

Please download the iClarified app or follow iClarified on Twitter, Facebook, YouTube, and RSS for updates.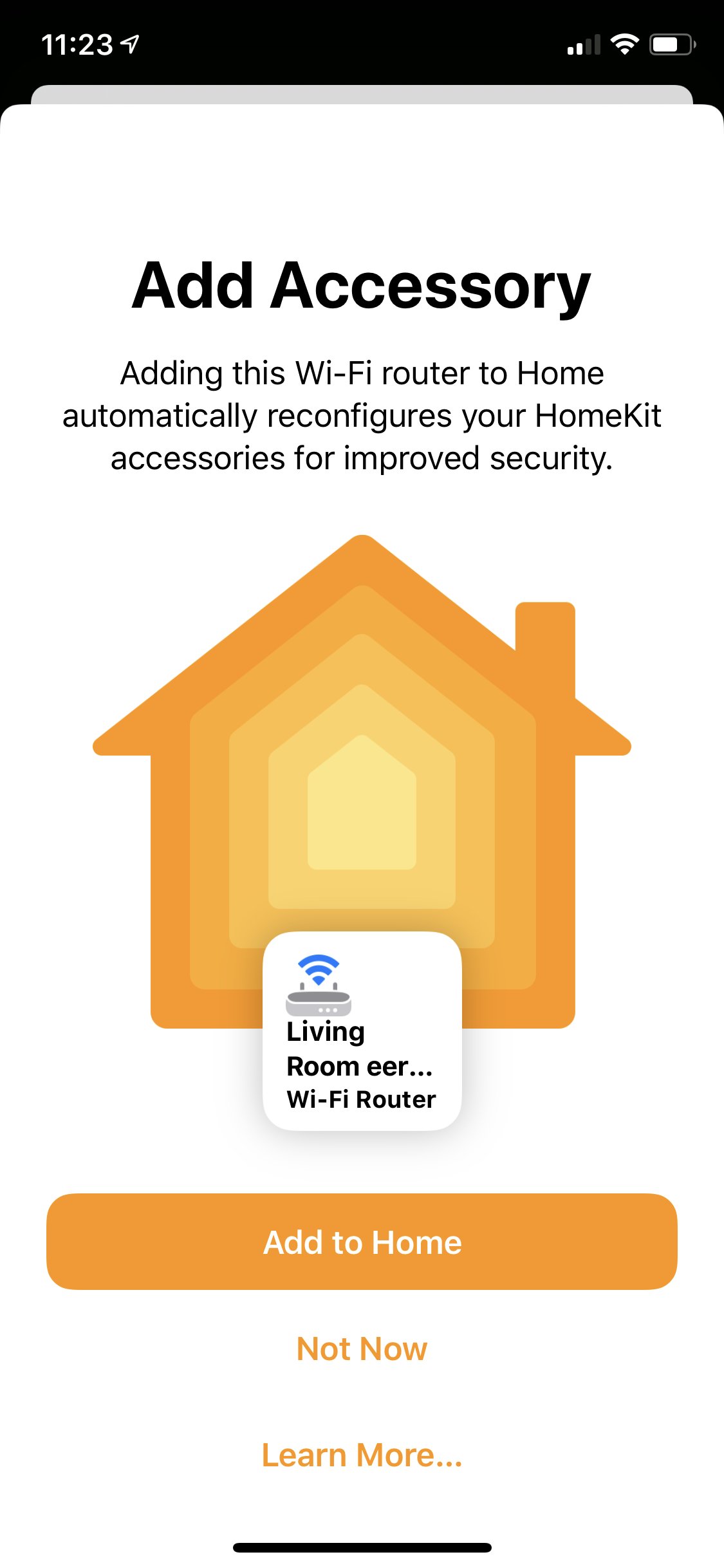 [via @adammiarka] [via 9to5Mac]