Eufy 2K Wireless Video Doorbell On Sale for 25% Off [Deal]
Posted July 6, 2020 at 7:39pm by iClarified · 4167 views
Eufy's 2K wireless video doorbell is on sale for
25% off
today. That brings its price down from $219.99 to
$163.99
.
Enjoy picture perfect footage of every visitor without the hassle of dealing with complicated wiring and setup.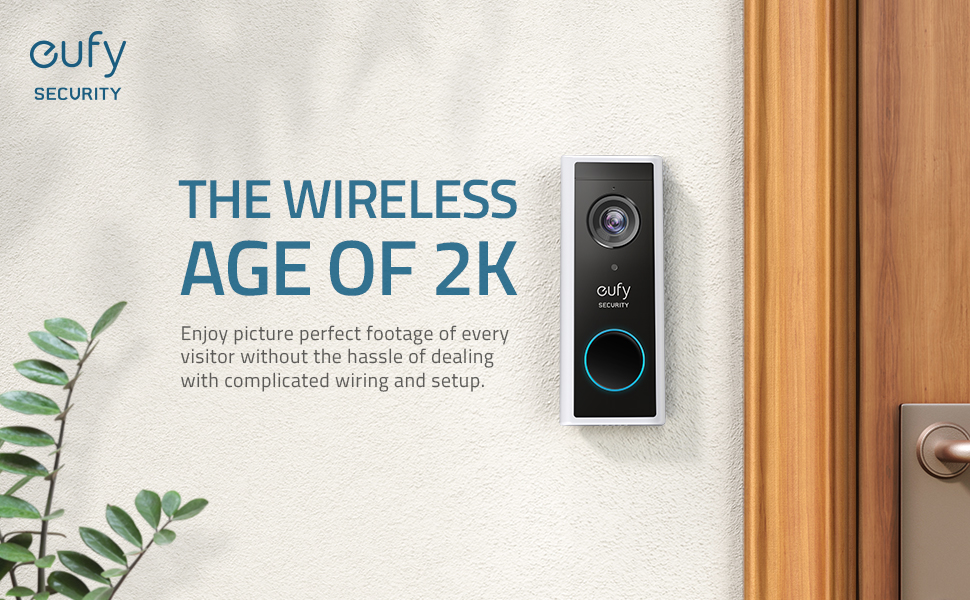 Features:
● 2K & WDR: See visitors in sharp detail as they approach your door against any backlighting.
● Power-Savvy Connection: The private low-power wireless connection between the Doorbell and Homebase reduces standby power consumption by 58%.
● Storage You Can Trust: Military-grade AES-256 data encryption ensures your footage is kept private on transmission and storage.
● Enhanced Human Detection: The on-device AI instantly analyses each event and accurately determines whether or not a human is present. This ensures only relevant alerts are sent and that you are notified in real-time.
● Customized Detection: Draw an Activity Zone to customize the area in which motion is detected. Exclude busy pedestrian areas or roads to reduce the number of false alerts you receive.
● "Hey Alexa, show me my front door": Connect your Doorbell to Google Voice Assistant or Amazon Alexa and check in anytime on what's happening outside your home.
● Respond in Real-Time: Speak directly to anyone who approaches your front door via two-way audio. Tell your friends to come round the back or that you have just run out to get some milk.
● Interaction Made Easy: Record and set up to 3 instant responses. When you are notified of activity simply select one of you pre-recorded responses to interact and give instructions.
Grab the deal at the link below!
Get Deal