Ring has unveiled a new lineup of security devices including an autonomously flying indoor security camera, a car alarm, car security camera, mailbox sensor, and more. The company also announced it is bringing video End-to-End Encryption to its security cameras, becoming one of the first major home security providers to do so.

Earlier this year, Ring was the first in its industry to make two-step verification mandatory and starting today, users can see how Ring currently encrypts and protects their videos via the Video Encryption page within Control Center. Later this year, customers will be able to easily turn on video End-to-End Encryption for compatible devices from this same page in Control Center.

"Privacy and security guide everything we do at Ring and we are always looking for ways to deliver more user control and improve our customers' experience," said Leila Rouhi, President of Ring. "We are proud to be one of the first major players in the smart home security space to offer video End-to-End Encryption as part of our home security solutions."

Here's an overview of the new devices...

Ring Always Home Cam: One Camera, Every Viewpoint
Ring Always Home Cam gives homeowners a variety of viewpoints throughout their home without having to purchase multiple cameras. Users can check if the oven was left on, the doors are locked, or the curling iron was left on with this compact, lightweight, autonomously flying indoor camera that flies predetermined paths set by the user, providing greater visibility when no one is home. When used with Ring Alarm, the Ring Always Home Cam will fly the appropriate paths to check for potential disturbances when an alarm sensor is triggered. Ring Always Home Cam was built with privacy in mind and only records video when in flight. When not in use, it remains in the dock where the camera is physically blocked. When in motion, it makes an audible sound—this is privacy you can hear.




Ring Car Alarm
Ring Car Alarm is a low-cost device helping protect users' cars—at home and throughout their neighborhood. The discreet, wireless device plugs into the OBD-II port in 99% of cars on the road in the U.S., and alerts you in the event of bumps, break-ins, tows, and more. When an event is detected, Ring Car Alarm sends a real-time alert via the Ring app, enabling users to then trigger its siren. If users have other Ring or Alexa-enabled devices, they can easily link them to their Ring Car Alarm so when an event is detected, Ring Car Alarm can trigger their Ring devices to turn on and send audible Alexa alerts for added notification options. Some of Ring Car Alarm's features require connectivity with Amazon Sidewalk, a shared network designed with multiple layers of encryption and operated by Amazon at no charge to customers, launching later this year.




Ring Car Cam
Ring Car Cam is a security camera that brings the full power of Ring's whole-home security to the car. When a car is parked, Ring Car Cam is on guard and its intelligent sensors actively monitor for bumps and attempted break-ins. If an event is detected, Ring Car Cam sends a real-time alert to the user's phone; they can then check in and see what is happening in and around the vehicle via the Ring app over wifi or from anywhere via LTE (with an optional connectivity plan).

While on the road, the Ring Car Cam also helps users stay safe with Emergency Crash Assist, which requests help from first responders at the car's location whenever a serious crash is detected, even if the user can't make the call themselves. Additional features include Traffic Stop, which lets drivers simply say, "Alexa, I'm being pulled over," to record the interaction and save it to the cloud. The device also features helpful privacy controls like a physical camera shutter to electronically disable the interior video and audio. Some of these features may require an optional connectivity plan.




Ring Car Connect
Ring Car Connect is an API for car manufacturers that allows customers to receive mobile alerts for detected events, watch recorded vehicle video footage, and see important vehicle information such as if the car is locked or unlocked. Starting today, any auto manufacturer can integrate on the service.

The first compatible vehicles for Ring Car Connect are Tesla models 3, X, S, and Y. Once users install this aftermarket device, they can watch Tesla Sentry Mode and recorded driving footage in the Ring app over wifi or from anywhere via LTE (with an optional connectivity plan).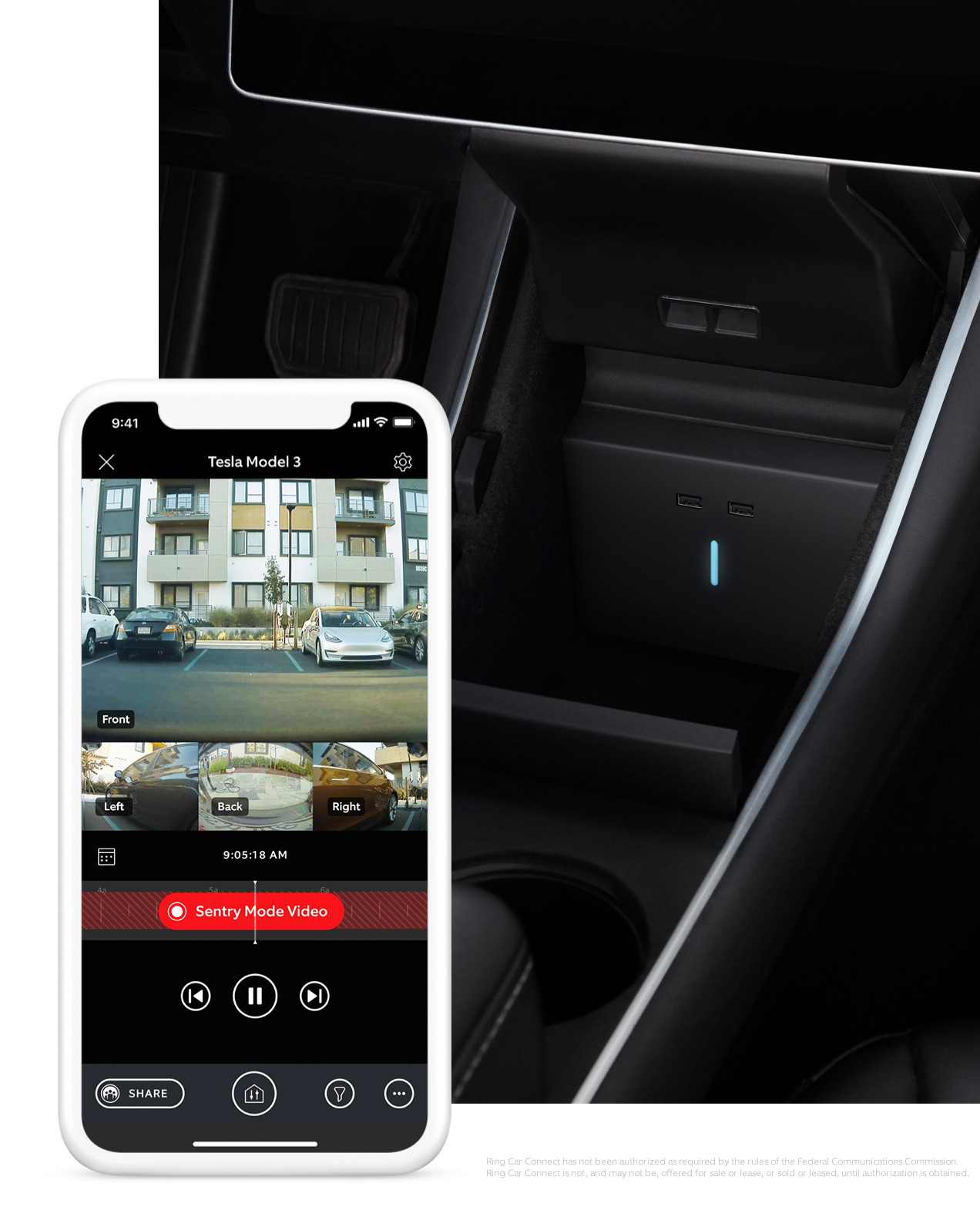 Ring Mailbox Sensor
Ring is also providing additional security for the mailbox with the launch of Ring Mailbox Sensor. Install a Ring Mailbox Sensor in an existing mailbox to receive notifications via your Ring app or Alexa-enabled devices when mail arrives or when the mailbox is opened.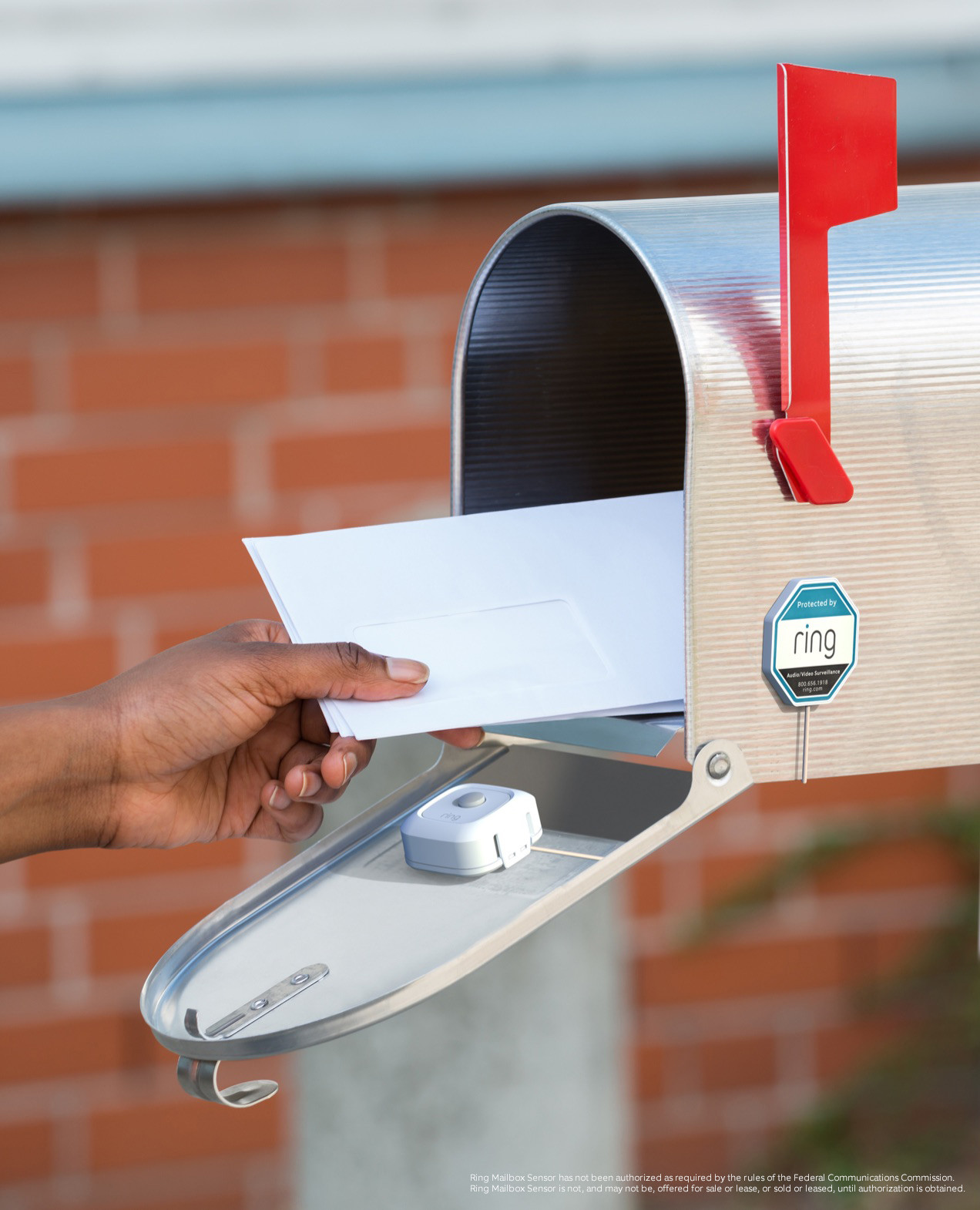 Pricing and Availability
Ring Car Alarm ($59.99), Ring Car Cam ($199.99), Ring Car Connect ($199.99) and Ring Always Home Cam ($249.99) will be available on Ring.com and Amazon.com in 2021. Ring Mailbox Sensor ($29.99) will be available for pre-order on Ring.com and Amazon.com starting on October 8, 2020.

Hit the link below to get availability notifications.

Read More