Reimagined 'Myst Mobile' Released for iPhone and iPad
Posted February 9, 2023 at 9:53pm by iClarified · 3651 views
Cyan has announced a fully reimagined release of 'Myst Mobile' for iPhone and iPad. The new Myst experience is optimized for M1 devices, runs supercharged on M2 chips (rivalling console graphics), and is playable on all A12 chip devices and above!
Welcome to Myst: a starkly beautiful island, eerily tinged with mystery and shrouded in intrigue. Available now, to download and begin your adventure FOR FREE! Journey to Myst Island and begin to unravel the mystery you have been thrust into. As you learn what happened on the island, you will find yourself playing a key role in an epic story whose ending has not yet been written.
This version is built from the ground up and available to play in real-time 3D. It's teeming with new art, new sound, re-imagined interactions, accessibility options, localization for many different languages, and even optional puzzle randomization. To advance to additional Ages, an in-app purchase is required.
OPTIMIZED FOR IOS
For M1 and M2 iOS devices such as the latest generations of the iPad Pro and iPad Air, players will find that the graphics settings of Myst Mobile default to "Epic" settings, which is the highest the graphics settings of Myst can possibly be set to on any platform. Explorers of Myst Mobile on M1 and M2 devices will be able to revel in the game's beauty like never before on mobile!
Playing Myst on the go is incredibly easy and accessible with Myst Mobile on iOS. Players will find a variety of input options to play the game, in the way that is most comfortable to them: gamepad, touch controls, keyboard and trackpad input from Smart & Magic Folios are all supported.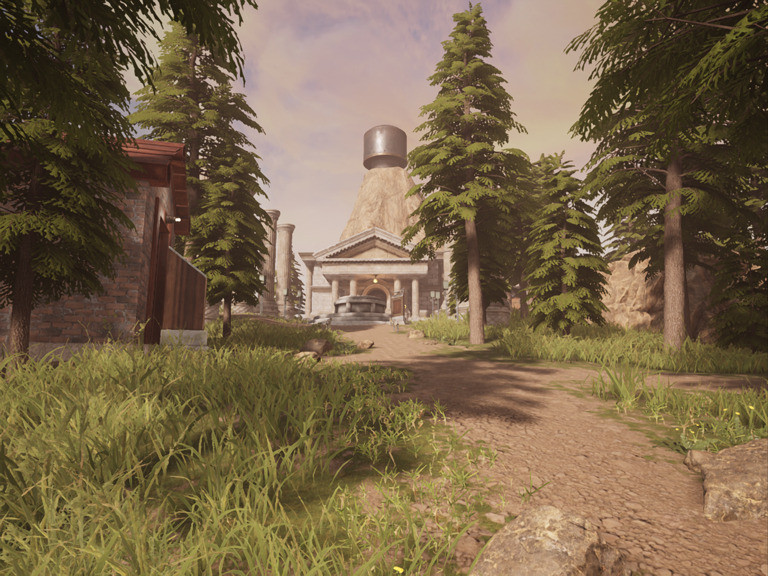 SUPPORTED HARDWARE
All iPhones and iPads with A12 Bionic chips (or M1) and above are supported.
- iPhone XS (Sept. 2018) and above.
- iPhone SE 2nd generation (April 2020) and above.
- iPad Air 3rd generation (March 2019) and above.
- iPad Mini 5th generation (March 2019) and above.
- iPad 8th generation (Sept. 2020) and above.
- iPad Pro 4th generation (March 2020) and above.
You can download Myst Mobile from the App Store at the link below.
Download