iPhone 2.0 Beta Finally Gets Contact Search!
Posted April 9, 2008 at 3:39pm by iClarified · 8385 views
The latest version of the iPhone 2.0 Beta Firmware seeded to developers finally includes Contact Search!
Engadget has received screenshots from a tipster that clearly show the search bar at the top of the contacts list. Also added is a Meeting Invite feature.
Read More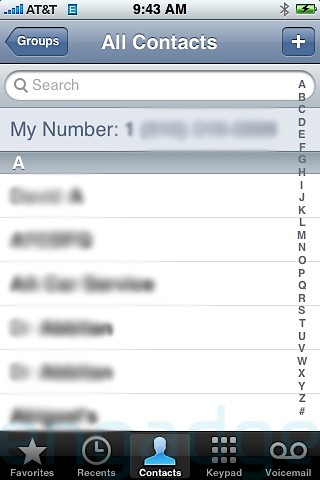 Source:
Engadget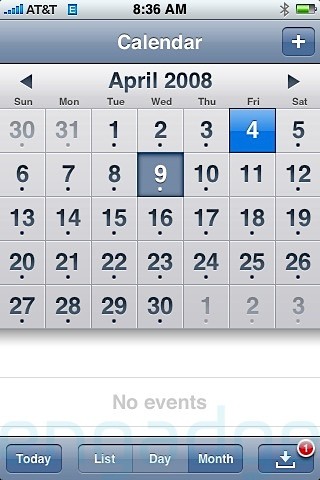 Source:
Engadget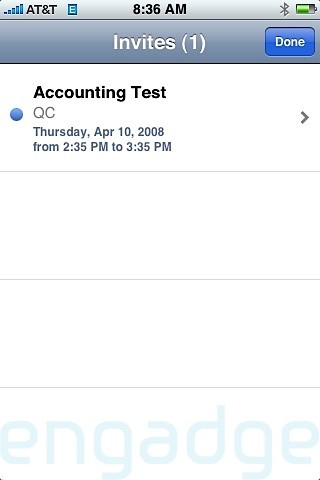 Source:
Engadget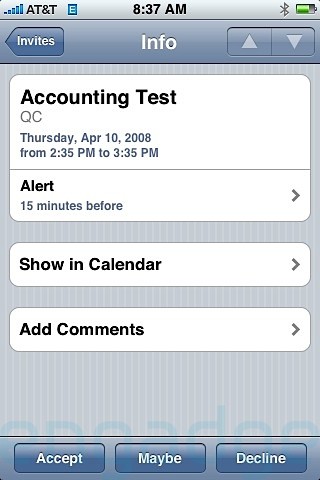 Source:
Engadget