Ovo su intrukcije kako bekapovati i ažurirati beleške (Notes) korišćenjem iPhoneNotes aplikacije.
Prvi korak
Preuzeti iPhone Notes sa
ovde
na Desktop.
Drugi korak
Dupli klik na (iPhoneNotes_0.6.dmg) sa Desktopa da se učita.
Treći korak
Prevući iPhoneNotes ikonu u Applications folder i kliknuti dvaput da se pokrene.
Četvrti korak
Pri upitu kliknuti
Open
dugme za pokretanje aplikacije.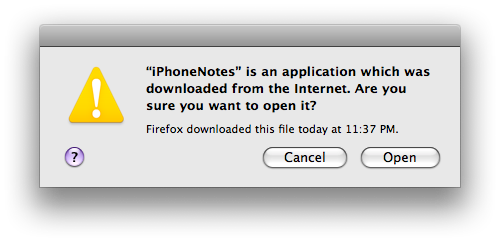 Peti korak
Pokrenuće se iPhoneNotes aplikacija.
Šesti korak
Alternativno, ne mora se staviti iPhone u iPhone dock. Dovoljno je imati instaliran OpenSSH i kliknuti
Load/Save Notes
dugme.

Sedmi korak
Pojaviće se prozor sa leve strane aplikacije. Selektovati iPhone sa spiska uređaja, uneti
root
kao Username, uneti
alpine
kao Password, kliknuti na
Load
dugme.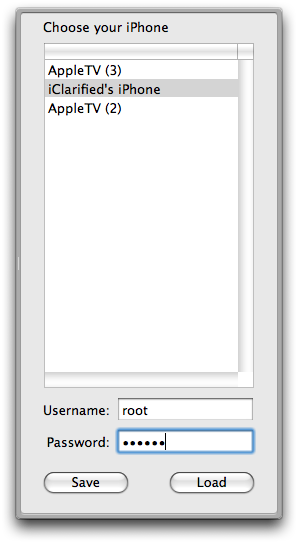 Osmi korak
Potrebno je potvrditi učitavanje beleški. Kliknuti
Download from iPhone
dugme. To će učitati sve beleške iz iPhone-a u aplikaciju.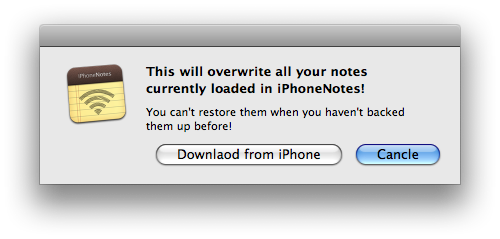 Deveti korak
Sada se mogu praviti izmene na beleškama i snimiti nazad u iPhone. To se izvršava klikom na
Save
dugme na levoj strani.
Alternativno, moguće je bekapovati beleške na računar klikom na
Backup
dugme na toolbar-u.

Pojaviće se upit gde sačuvati beleške. Uneti ime i lokaciju i kliknuti
Save
dugme.
Deseti korak
U slučaju problema sa iPhone-om i gubljenja sačuvanih beležaka treba otvoriti iPhoneNotes i kliknuti
Restore
dugme.

Pojaviće se upit o lokaciji prethodnog bekapa. Pronaći bekap fajl i kliknuti
Open
dugme.
Kada se beleške pojave u aplikaciji kliknuti na
Save
dugme na levoj strani kako bi se sačuvale nazad na iPhone.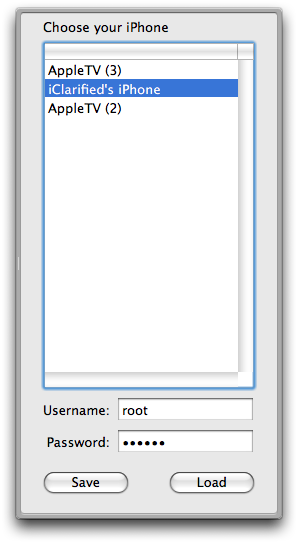 Pri upitu za čuvanje promena kliknuti na
Upload to the iPhone
dugme.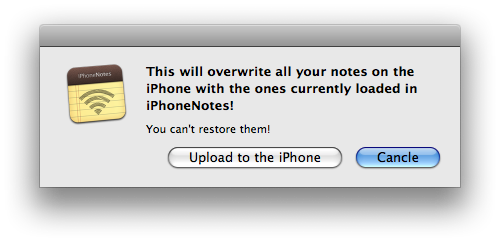 Jedanaesti korak
Još jedna prednost ovog programa je mogućnost promene boje teksta u beleškama. Potrebno je označiti željeni tekst i kliknuti na
Colors
dugme.

Otvoriće se krug sa bojama koji omogućava odabir željene boje.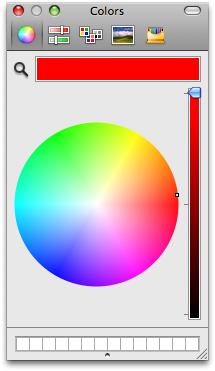 Zatvoriti prozor koji će se pojaviti kako bi se videle izmene!
Hvala***: Kredit ide V1ru8 za kreiranje ove aplikacije. Donacije se mogu izvršiti na sledećoj stranici:
kliknuti ovde
.