Autodesk Ships SketchBook Pro 2009
Posted May 9, 2008 at 3:49pm by iClarified · 6466 views
Autodesk has released SketchBook Pro 2009, its painting and illustration program, designed for users of tablets and tablet PCs.
Autodesk SketchBook Pro software is your digital sketchpad. Use it in any creative process where pen and paper would traditionally be used, including
* Product concept and ideation
* Illustrations
* Character studies
* Set and level designs
* Storyboarding
* Annotation and review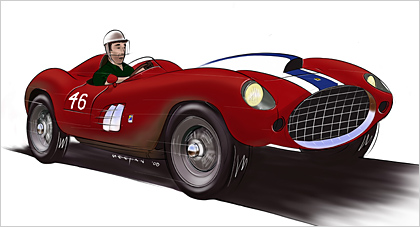 Sketch Naturally
Free up the sketching process with ultra-responsive digital pencils, pens, markers, and airbrushes that look and feel just like the real thing.
Annotate Instantly
Quickly take snapshots of your current application, and load and view images or digital photographs. Use SketchBook Pro's brushes to mark up and add comments. Annotations can be emailed directly to colleagues and clients.
Communicate Ideas Anywhere
Communicate more efficiently by emailing sketches and annotations instantly to colleagues and clients.
System Requirements
* Graphics card capable of 1024x768 display
* 256MB of RAM
* Microsoft Windows® XP and Windows Vista® 800MHz CPU
* Apple OS X 10.4, 10.5 G4, G5 or Intel based CPU*
Read More