BlackBerry Bold Beats iPhone to 3G
Posted May 12, 2008 at 11:06am by iClarified · 5259 views
BlackBerry has announced their latest phone before Apple; however, consumers may see the 3G iPhone first.
The new BlackBerry Bold (model number: 9000) is scheduled to be available from wireless carriers around the world beginning this summer. Whereas, the 3G iPhone is likely to be made available within the next few weeks if rumors are correct.
------
Research In Motion today introduced the admirable BlackBerry® Bold™ smartphone. Crafted from premium materials, inside and out, that radiate elegance with a dramatic presence, the BlackBerry Bold is designed to give business professionals and power users unprecedented functionality and performance in an intuitive BlackBerry® smartphone. It is the first BlackBerry smartphone to support tri-band HSDPA high-speed networks around the world and comes with integrated GPS and Wi-Fi®, as well as a rich set of multimedia capabilities. From its lustrous black exterior, satin chrome finished frame and stylish leather-like backplate, to its stunning display, sophisticated user interface and newly designed full-QWERTY* keyboard, the BlackBerry Bold smartphone is a symbol of accomplishment and aspiration.
"The new BlackBerry Bold represents a tremendous step forward in business-grade smartphones and lives up to its name with incredible speed, power and functionality, all wrapped in a beautiful and confident design," said Mike Lazaridis, President and Co-CEO, Research In Motion.
-----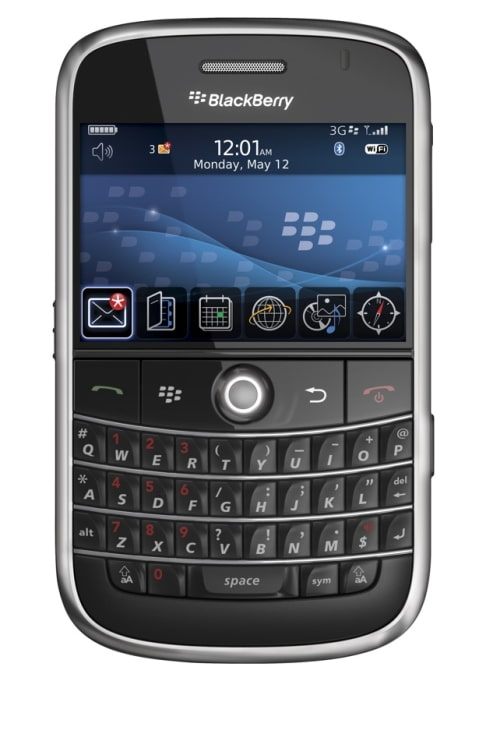 Read More