AT&T Now Listing iPhone Black Model
Posted May 12, 2008 at 11:40am by iClarified · 7697 views
AT&T is now listing a second model of the iPhone in its device database called: "iPhone Black".
The finding was first discovered by a AppleInsider reader on Sunday. This listing seems to support rumors of a
black plastic shell
as opposed to an aluminum one.
The option to select an "iPhone Black" model can be found by AT&T Wireless customers who are logged into their account online, and who choose to select or update their handset model.
Read More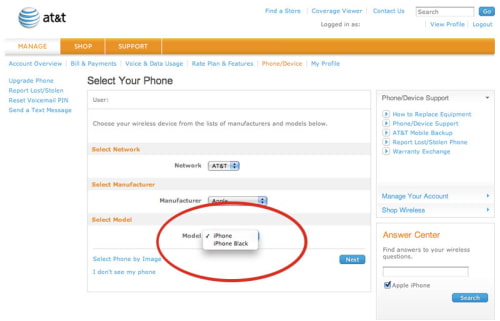 Source: AppleInsider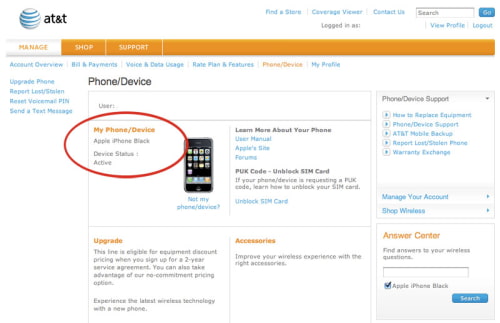 Source: AppleInsider