AT&T Limits iPhone Sales to One
Posted May 14, 2008 at 6:46pm by iClarified · 3686 views
AT&T is limiting iPhone sales to one iPhone per customer. You must also use a credit card for purchase.
These details come from an internal AT&T memo to its retail department obtained by AppleInsider.
Effective May 14, 2008, customer may only purchase one iPhone at AT&T stores. The prior limit of three iPhones is no longer in effect.


Directors of VPGMs must approve customers who would like to purchase more than one iPhone via the exception process as defined by their market.

Effective May 14, 2008, customers may only use credit or debit cards to purchase their iPhone. Cash or Check will no longer be accepted!

Any questions or concerns should be directed to your market leadership.

Read More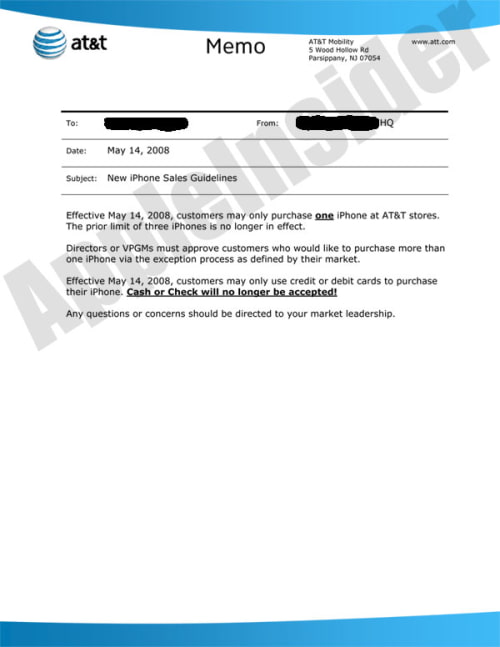 Source: AppleInsider