Steve Jobs Officially Announces 3G iPhone
Posted June 9, 2008 at 2:59pm by iClarified · 7369 views
Steve Jobs as expected officially announced the 3G iPhone during his WWDC 08 Keynote Address.
Details are as follows:
GPS is now built into the 3G iPhone and can be used in combination with cell tower triangulation and Wi-Fi to help locate an iPhone. Finally real-time positioning in Google Maps.
The device is thinner at the edges, has a full plastic back for improve reception, solid metal buttons, and a flush headphone jack. Audio quality is also improved.
The iPhone can last for 5 hours of 3G talk time and 10 hours of 2G -- up from 8 hours on 2G. Browsing is the same at between 5-6 hours, while video and audio playback have been upgraded to 7 and 24 hours respectively.
The device will be available in 70 countries and will sell at $199 for an 8GB model and $299 for the 16GB model. The 16GB model will also be available in white!
The 3G iPhone will ship to 22 countries on July 11th, with more following afterwards.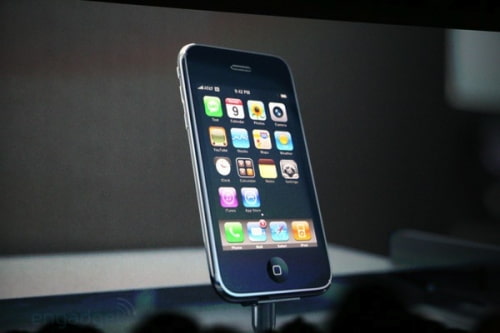 (Source: Engadget)