AirRemote for iPhone
Posted June 16, 2008 at 6:51pm by iClarified · 16934 views
AirRemote for iPhone is a low-cost solution for using the iPhone (or iPod Touch) as an ordinary universal remote control.
London-based integrator Steve Moore has created AirRemote, "the greatest little TV remote you've ever used," he says.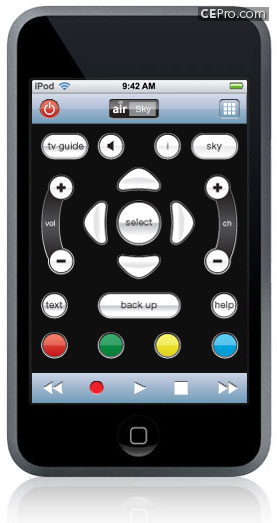 CEPro writes that along with the AirRemote application for iPhone, the heart of the system is a low-cost communications box from Global Cache, which takes IP commands from the iPhone and converts them to infrared, serial or contact-closure for controlling everything from a home theater system to lighting controls to motorized blinds.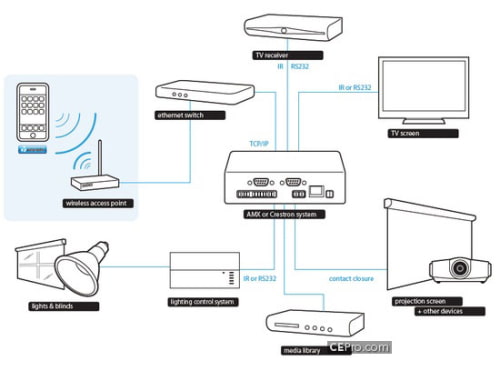 "The beauty of the iPod Touch or iPhone versus other tablets is that it has bullet-proof WiFi, doesn't need to wait for Windows to boot up, and can be held in a hand," says Moore. "And they sell loads of them so they cost almost nothing."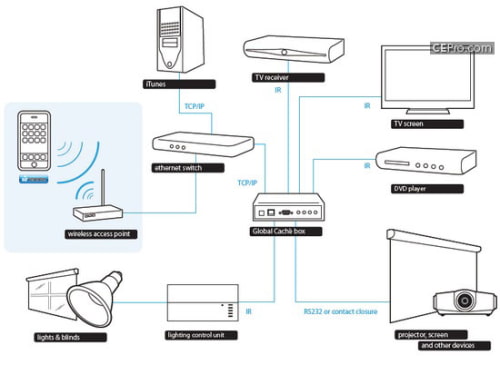 The AirRemote application is expected to retail for about $99 once the iTunes AppStore launches.
Take that, and an iPod Touch ($299) and the Global Cache box (about $100 - Correction, the least expensive Global Cache adapter, the GC-100-6 retails for about $120-$150.) "and you are still WAY less than the cost of a Pronto Pro, for example, without the need for a a programmer camped out on your living room floor for days trying to make it work," Moore says.
Read More