X-Ray of Apple A5 Chip Reveals Samsung as Manufacturer [Images]
Posted March 15, 2011 at 11:29am by iClarified · 17748 views
X-rays of the Apple A5 processor chip reveal that Samsung is the manufacturer and not TSMC as rumored earlier.
Chipworks compared the A5 processor to the A4 processor to confirm it came from the same source.
At this scale even electron microscopes start to run out of steam, so not the clearest of images in either case, but good enough to see the similar shape of the transistor gates and the dielectric layers. So at least this sample of the A5 is fabbed by Samsung, just as all Apple's processor chips have been for the last while.
They also confirm the 512MB of RAM.
Flash memory is flash memory, the DRAM in the A5 package is 512 MB instead of 256 MB, and the touchscreen control uses the same trio of chips as the iPad 1 – not even a single chip solution as we've seen in the later iPhones. And the 3G version uses the same chipset as the Verizon iPhone launched a few weeks ago.
Read More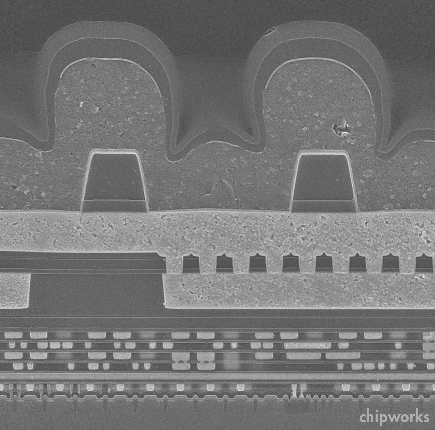 [A5]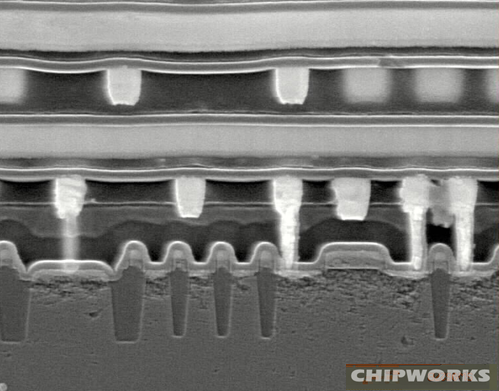 [A4]