These are instructions on how to take screenshots using the built in iPhone 2.0 screenshot feature.
You must have iPhone 2.0 firmware installed to follow this tutorial.
Step One
To take a screenshot simply hold down the
Home
button and press the
Sleep/Wake
button. You will notice the screen flash white.
Step Two
To view the screenshot you just took, press the
Photos
icon on your SpringBoard.
Step Three
Press to select
Camera Roll
from the list of Photo Albums.
Step Four
Press to select the small thumbnail of your screenshot.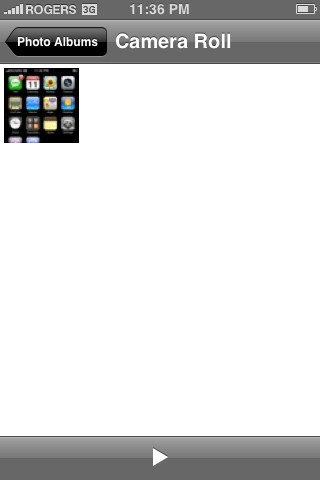 Step Five
Now you can see your high quality iPhone screenshot. You can easily sync this to your computer just as you would with any other photo!