Leaked iPhone 5 Parts Show Battery, Back Camera, Audio Flex Cable
Posted August 22, 2011 at 3:09pm by iClarified · 26665 views
iPhone parts supplier TVC Mall has posted some new battery, camera, and audio flex cable parts which are allegedly for the unreleased iPhone 5, reports MacRumors.
The iPhone 5 battery looks similar to the iPhone 4's, its label shows 3.7V and 5.3Whr while the iPhone 4's battery shows 3.7V and 5.25Whr. The new part number is 616-0580; whereas, the old iPhone 4's part numbers are 616-0513 and 616-0521. The connector on the new battery is rotated in comparison to the old battery.
The iPhone 5 back camera module looks similar to the current iPhone 4 camera which could dispel rumors that the device will get
dual LED flash
. The iPhone 5 is expected see a bump from a 5MP camera to a 8MP camera.
Finally, TVC also lists a Audio Jack Flex cable which looks different from the iPhone 4's.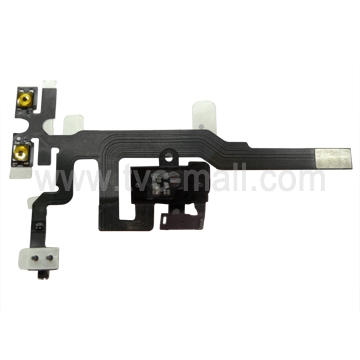 UK repair shop
iPatchiPods
is also getting in on the leaked iPhone 5 part action. The site has provided photos of what they claim is a late development prototype iPhone 5 battery. Notice in the picture below the battery is labelled as "DVT_B3". DVT stands for Device Verification Testing.
Read More
[
via MacRumors
]