Yahoo! oneConnect Preview Available for iPhone
Posted September 10, 2008 at 5:14pm by iClarified · 8303 views
Yahoo! today announced the preview availability of Yahoo! oneConnect, the revolutionary new social address book that brings together a user's circle of friends, their lives, and all the ways they communicate into one seamless, easy-to-use application. Yahoo! oneConnect is now available in the Apple iPhone App Store and is also expected to support additional devices in the coming months.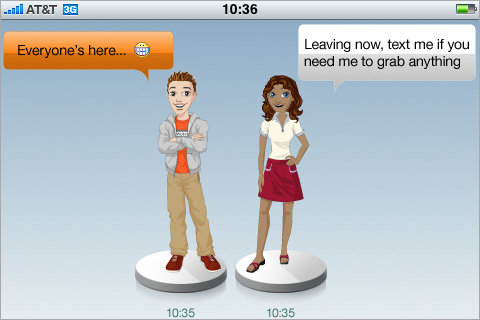 With Yahoo! oneConnect, users can integrate all their contacts, send instant or SMS messages, post their status, and view the latest activity from their favorite social networks -- making it easy to stay connected and in the loop.
"The iPhone has ignited and captured the imagination of what a mobile phone can do," said Marco Boerries, executive vice president, Yahoo! Connected Life. "The rich feature set of the iPhone enables the best way to experience oneConnect. The powerful combination of Yahoo! Blueprint, the mobile platform, and the iPhone SDK, was leveraged to create this unique experience of oneConnect for millions of iPhone users."
Yahoo! oneConnect for the iPhone builds on Yahoo!'s market-leading and award-winning mobile products and reinforces the Company's intent to lead and enable the global mobile ecosystem.
Key features include:
* Full-featured address book that integrates contacts from the user's Yahoo! Address Book, iPhone and social networks.
* Pulse: A convenient way to see what's happening on your social networks. The initial version of Yahoo! oneConnect supports networks including Bebo, Dopplr, Facebook®, Flickr®, Friendster®, Last.fm®, MySpace®, Twitter™ and YouTube™.
* Integrated mobile messaging with your friends via SMS and Yahoo! Messenger, including support for avatars, photos, and emoticons.
* Favorites: A simple way to keep your most important people close at hand to check on status, call or send a quick message or email.
Availability
Yahoo! oneConnect is available today free of charge for the iPhone and iPod touch® in the United States. In future releases, Yahoo! oneConnect is expected to support additional devices and become available internationally.
[
AppStore
]