Coolest Gadget of the Year is an iPhone Accessory
Posted December 9, 2008 at 10:40am by iClarified · 10187 views
The iPhone has slipped to being the number 3 gadget of the year with an iPhone accessory taking its number 1 spot.
Time ranked the iPhone the number 1 gadget of 2007; however, this year the award goes to the Optoma Pico PK-101.
Of all the gadgets on this list, this is the one that James Bond is most likely to carry. That is, it's the coolest gadget of the year. It's a pocket projector — meaning you plug the 4.1-inch gizmo into your iPod or iPhone, and it projects your movies on a wall, or even on the seat back in front of you on the plane.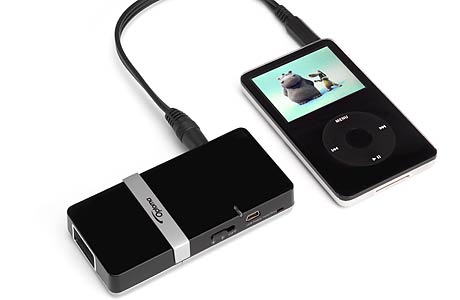 Coming in at number 2 is the Mitsubishi LaserVue 65-inch HDTV
This is, quite simply, the best TV money can buy. The first HDTV to use lasers for its display, the LaserVue has a wider gamut of color than any TV on the market — a palette that rivals films in movie theaters — and consumes two-thirds less electricity than similar-sized LCD and Plasma HDTVs.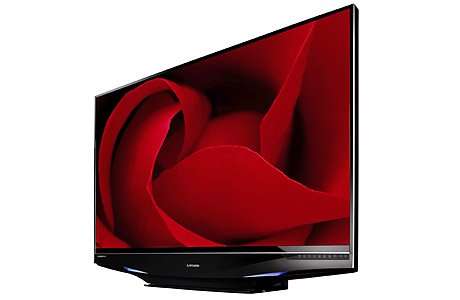 The iPhone is ranked number 3
It doesn't handle email as well as the cheapest BlackBerry, and as a telephone, it's no better than most cell phones. But this is the gadget that launched the era of mobile computing, and what an epoch that promises to be! With 10,000 free and paid applications, tethered to on-board GPS and utilizing an array of sensors that include a motion-sensing accelerometer, what can't the iPhone do?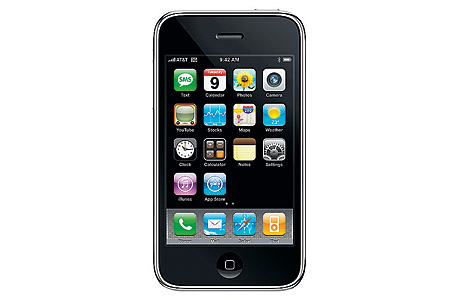 Read More