A photo of Nokia's first phablet, the Nokia Lumia 1520, has leaked online, reports WPCentral.

According to the site, Nokia's new device will feature a 6-inch 1080p display, a polycarbonate body, 20MP PureView camera, a quad-core Snapdragon CPU, and Windows Phone 8 GDR3.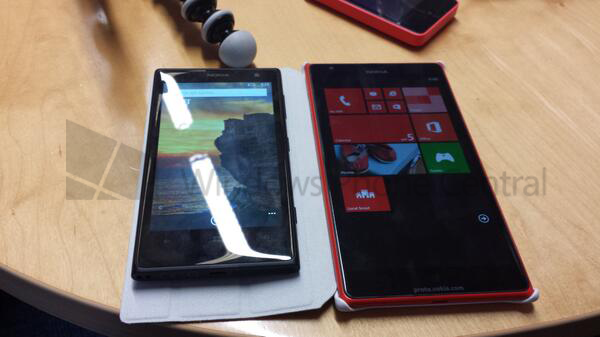 The image above was leaked to us and while we cannot confirm it, we have a suspicion that is accurate. For one, it comes with what looks like an optional back case with a front cover to protect the display. We also wouldn't be surprised if it adds Qi wireless charging capability as well. It's placed next to what appears to be a Lumia 1020 for size comparison.

Notably, the display and bezel appear to match an earlier leak of the front panel, the device has the proto.nokia.com etching at the bottom which is present on all Nokia tester phones, and when turned on the display fits three columns of Live Tiles.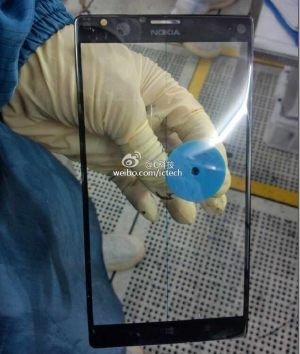 Nokia is expected to unveil the device at the end of September.

Read More