Apple September 10th iPhone Event: Live Blog
Posted September 10, 2013 at 5:01pm by iClarified · 122950 views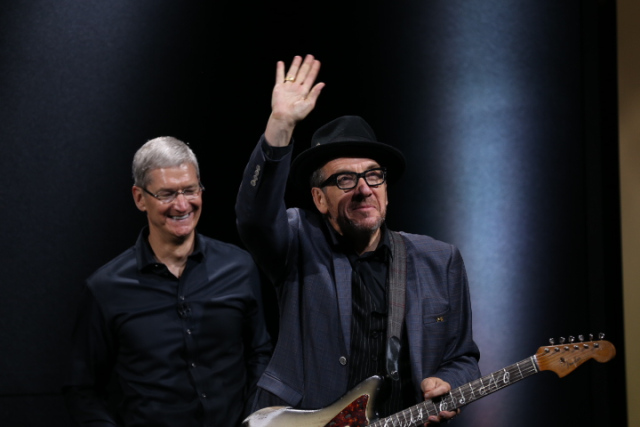 Tim Cook is back:
"I'd like to thank all the teams at Apple that worked so hard at creating these products."
"Before we close, I'd like to return to music."
"We do really love music."
Now showing commercials for the new devices...
The first batch of countries to get the new iPhones include the USA, Australia, Canada, China, France, Germany, Japan, Singapore, and United Kingdom.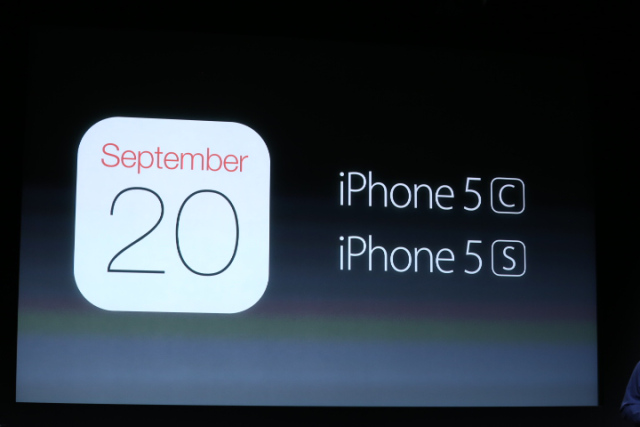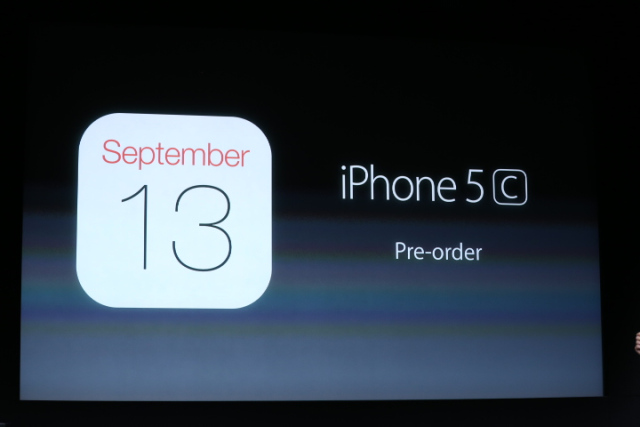 The iPhone 5C will be available for pre-order on Spetember 13th. No pre-order date given for the iPhone 5S.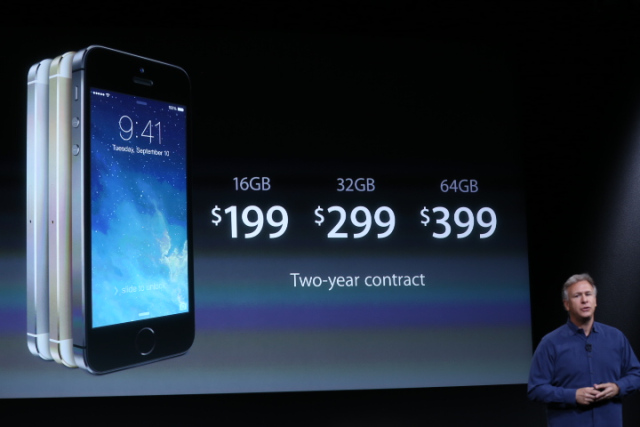 RELEASE DATES:
The iPhone 5S and iPhone 5C will be available on September 20th as rumored.
The iPhone 4S will be offered for free on a two year contract.
TechCrunch 14:04PM:
----------------------------
It'll be 199 for the 16GB model, 299 for 32GB, and 399 for 64GB on a 2 year contract
"This is our most forward thinking phone yet. It's available in silver, gold, and 'space grey"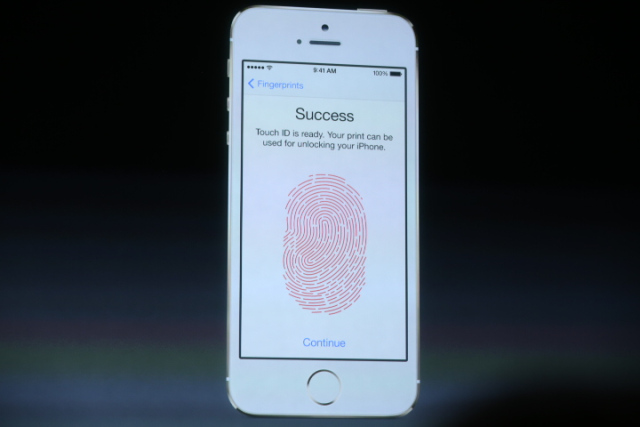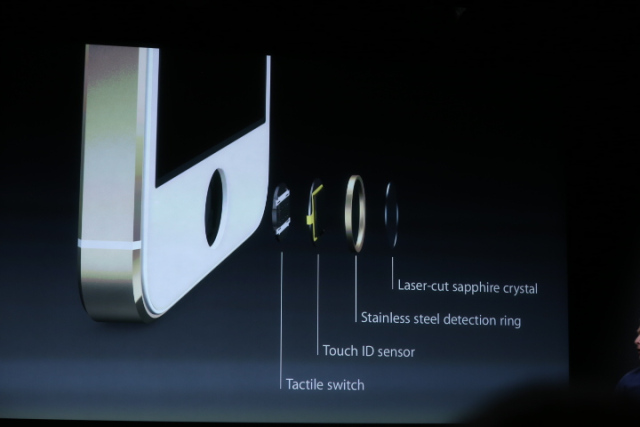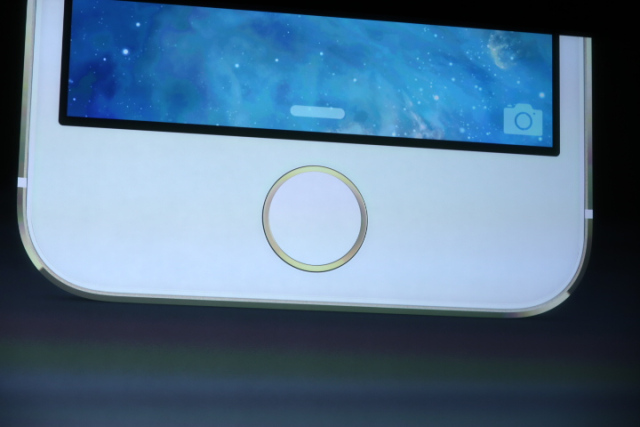 14:01PM:
----------------------------
We are now watching a video about the technology in the iPhone 5S.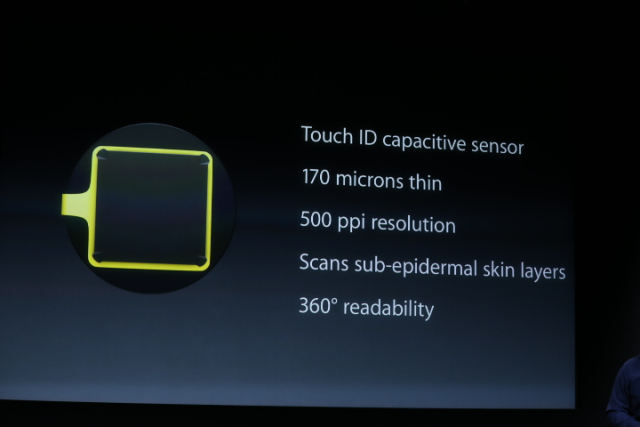 Engadget 13:59PM:
----------------------------
- "It reads your fingerprint at an entirely new level."
- The sensor is 170 microns thin, 500 ppi resolution, scans sub-epidermal skin layers and has 360-degree readability.
- The sensor is built right into the home button!
- Around it is the stainless steel detection ring, so it can detect that your finger is actually on the button, so you don't have to press it.
- "Touch ID has been built deeply into iOS 7."
- "Since it's built in, you can make itunes purchases by using your finger to authenticate."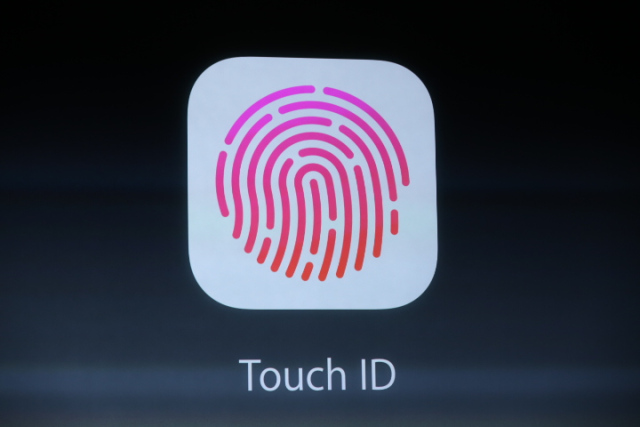 FINGERPRINT SCANNER CALLED 'TOUCH ID'
Verge 13:57PM:
----------------------------
"The most common way is to set up a passcode."
"Unfortunately, some people find that's too cumbersome." Apple says that about half of smartphone users don't bother.
On to security!
Mashable 13:56PM:
----------------------------
- Panoramo 28 megapixel. Now you can adjust exposure level as you pan the scene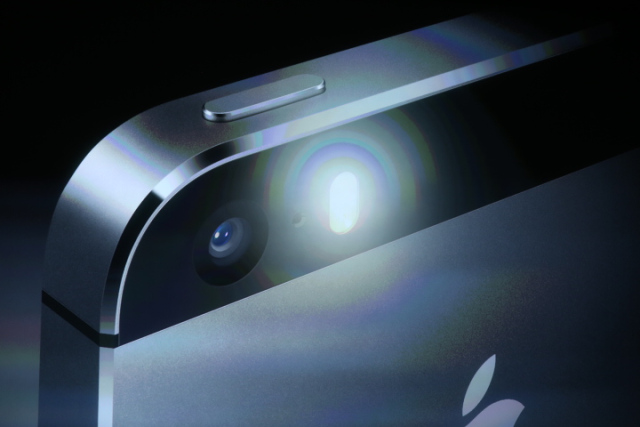 CNET 13:54PM:
----------------------------
There's a 120fps slow-motion camera too. We're looking at someone do a rather impressive backflip belly flop into a pool in slow-mo.
"All of these great features and technologies are simply in service of taking a beautiful picture."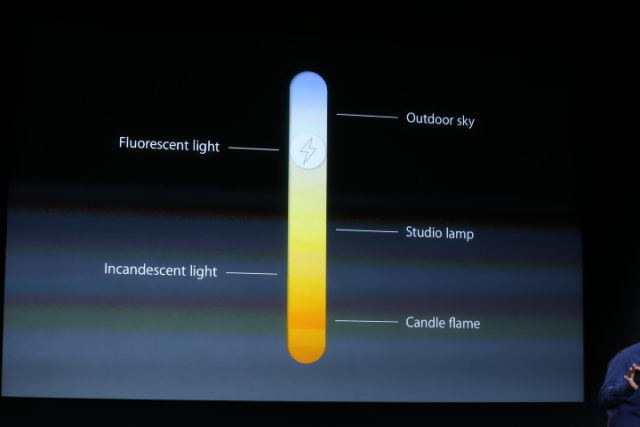 The camera also gets auto-image stabilization, takes sharper action shots by taking multiple photos and combining the sharpest ones. If you hold down the shutter button it will take photos continuously at 10fps.
ArsTechnica 13:51PM:
----------------------------
- when you launch the camera app, before you even take a picture the camera is adjusting the exposure and other settings to take a better picture
- DSLR-level autofocus
- the 5S takes multiple photos at once and picks the best one for you
- true tone flash
- dual-LED flash
- camera examines the scene in real time and chooses from between 1000 different colors to match the room
Verge 13:49PM:
----------------------------
Next up, "the camera system."
- "a new, five-element Apple-designed lens" with an F2.2 aperture.
- The sensor has a 15 percent larger active area.
- But Apple isn't going to pack in more pixels. "Bigger pixels make a better picture."
- The pixels are 1.5 microns.
- "The new software in iOS 7 has been designed to take advantage of this new sensor."
CNET 13:48PM:
----------------------------
- "A7, M7, a lot more performance... what about battery life?"
- "Equal or greater than the iPhone 5 had." 10 hours of 3G talk time, 10 hours of LTE browsing, 10 hours of video.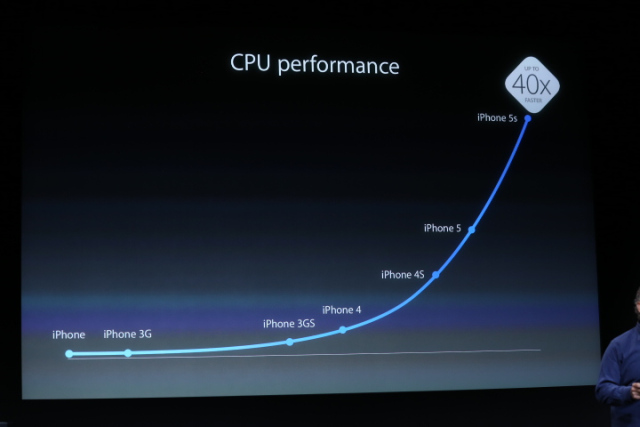 MacWorld 13:46PM:
----------------------------
Phil's back.
- There's a completely new part called M7, working alongside A7.
- Motion coprocessor. "What's that do?" Takes advantage of all the sensors and continuously measures the data coming from the accelerometer, gyroscope, and compass without having to wake up the A7.
- This is good, because presumably apps will be able to use that logged data to use accelerometer data for things like pedometers. A whole new possibility for health and fitness apps. Updating CoreMotion API to characterize the data.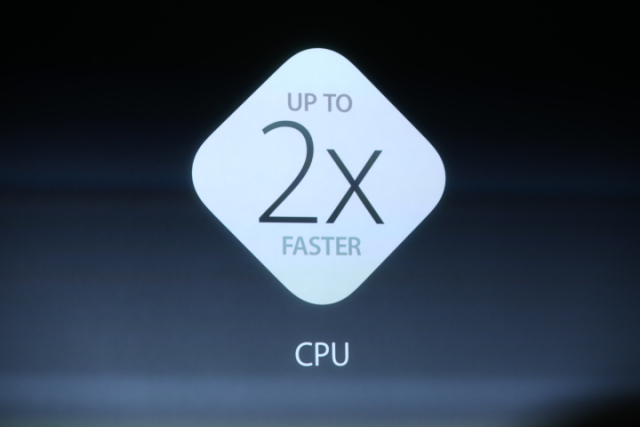 TechCrunch 13:42PM:
----------------------------
Phil invites, Donald Mustard, Co-Founder of ChAIR entertainment (Epic Games) on-stage
"That all sounds great. But what's really amazing is when you see it in action for the first time."
"Today, we're thrilled to unveil the epic CONCLUSION of Infinity Blade, with Infinity Blade 3″
"Each of the areas in Infinity Blade 3 is as big or bigger than the entirety of the original Infinity Blade."
Moving Infinity Blade 3 to 64-bit took Epic around 2 hours.
"The 64-bit chip is so efficient, I literally did a double take when I saw how fast [our environments] loaded."
"With OpenGL ES 3.0 support, we can do things previously seen only in movies. We can add lens flares that would make JJ Abrams proud."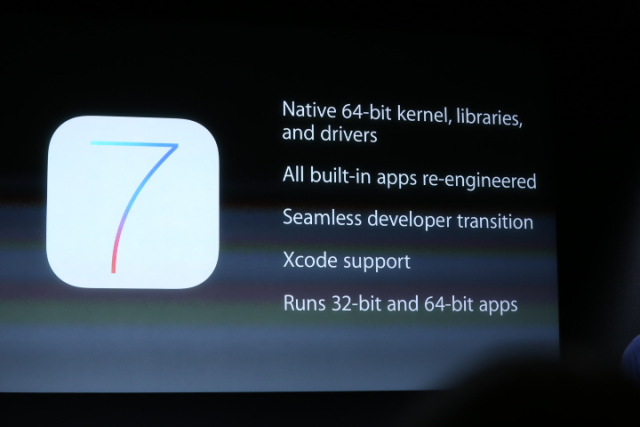 Engadget 13:40PM:
----------------------------
"Why go through this? The benefits are huge. The CPU is twice as fast, and graphics are twice as fast as well."
The CPU performance is 40 times faster than the original iPhone! Whoa.
"Half of that performance increase comes today with the A7." 56 times as fast as the original iPhone.
It runs OpenGL ES 3.0.
- Yep, iOS 7 has been completely reengineered for 64-bit. Apple's apps are also 64-bit.
- XCode also supports 64-bit, so developers should be able easily upgrade as well. Of course, the iPhone 5S will still run older 32-bit apps.
Verge 13:38PM:
----------------------------
- Brand new system-on-a-chip called A7.
- It's 64-bit chip. The first ever on a smartphone.
- "World's first and only smartphone" with a 64-bit chip.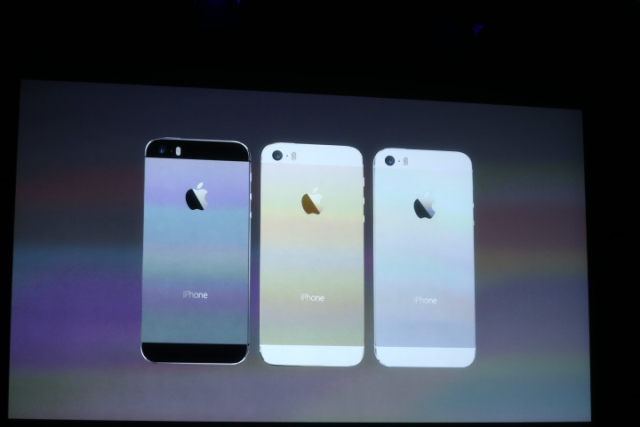 CNET 13:37PM:
----------------------------
- "This is iPhone 5S. It's made of a high-grade aluminum, with diamond-cut, chamfered edges." Yes, just like the iPhone 5.
- No square on home button.
- "It is the gold standard in smartphones."
Silver, gold, and "a new space gray." No more black. Too much scratching?
APPLE ANNOUNCES THE IPHONE 5S
MacWorld 13:35PM:
----------------------------
"We believe the iPhone is an experience and experience is defined by hardware and software working harmoniously together."
"iPhone 5C is beautifully, unapologetically plastic. Multiple parts have been reduced to a single polycarbonate component whose surface is continuous."
We are now watching a video on the creation of the iPhone 5C.
13:33PM:
----------------------------
The cases are $29 each.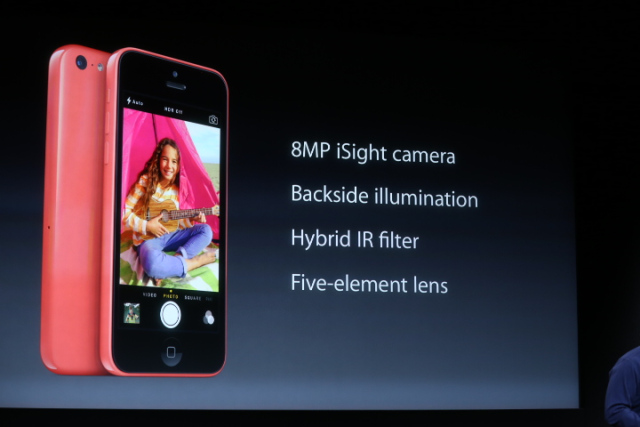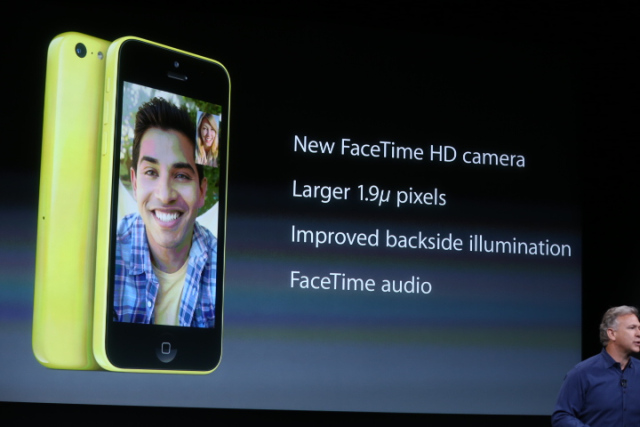 TechCrunch 13:29PM:
----------------------------
- As rumored, each device comes with color-matched wall paper.
- "The team has created a really cool line of custom cases for the 5C. They're soft, and cool."
- "The back is made from a hard-coated polycarbonate. Inside, it's built with a new steel-inforced construction method"
- "It's got a beautiful, 4-inch retina display"
- It's got a 8mp camera on the rear, and comes in Blue/white/red/yellow/green.
- 16gb model will be $99 and 32GB for $199 on a 2-year contract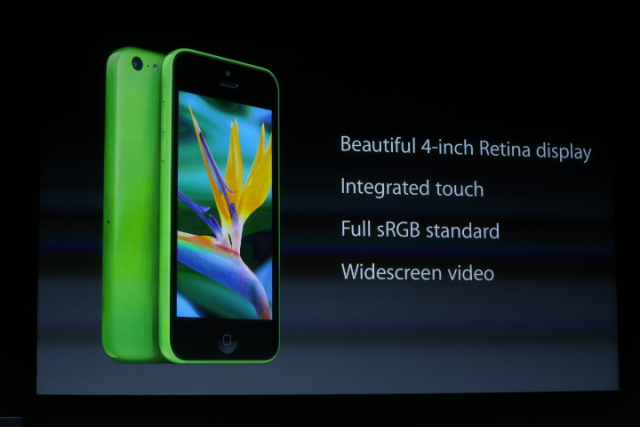 Engadget 13:26PM:
----------------------------
This is iPhone 5C, and it's really stunning. It delivers color through every detail. The entire back and sides are made from a single part. The front is one multitouch surface.
No seams, part lines or joints. It looks great with the colorful iOS 7 as well, Phil says.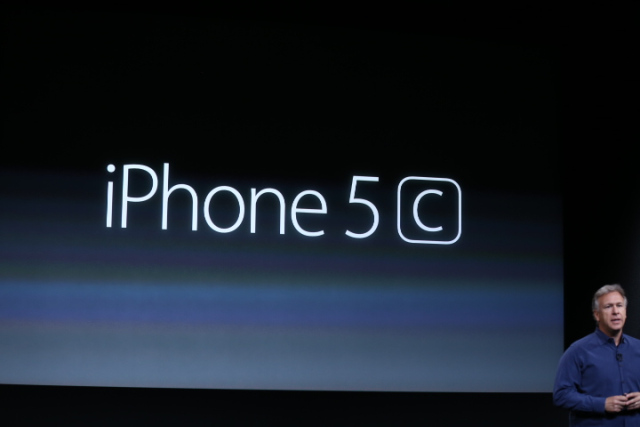 Verge 13:24PM:
----------------------------
"A few of you might have seen some shots on the web. And that's cool, because everyone is really excited about this."
Green, white, blue, pink, and yellow.
Phil Schiller announces the iPhone 5C!!!!
CNET 13:23PM:
----------------------------
"The business has become so large that this year we're going to replace the iPhone 5, and we're going to replace it with not one but two new designs."
"This allows us to serve even more customers."
Mashable 13:22PM:
----------------------------
A year ago we introduced iphone 5. Was immediately the most-loved iPhone ever. iPhone 5 helped take out iPhone business to an entirely different level. In the past when we've introduced a new iPhone, we've lowered the price of previous iPhone. Not doing that this year.
MacWorld 13:21PM:
----------------------------
They think iWork is a really key advantage for customers productivity and that iPhoto and iMovie are great for customers' creativity.
No other platform have apps for these.
We think our platform is better for these, and all our customers want these apps.
So today, we're announcing we're making all five of these apps free. Free with any new iOS device.
13:20PM:
----------------------------
We are now on to iWork.
iOS 7 will support the iPhone 4 and later, iPad 2 and later, iPad mini, and the iPod touch (5th generation).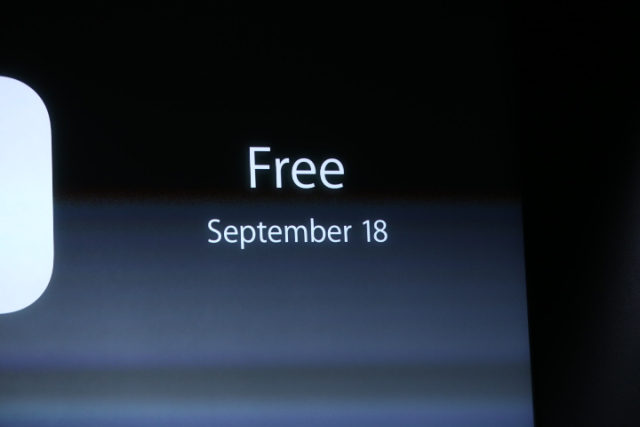 iOS 7 will be available on September 18th!!!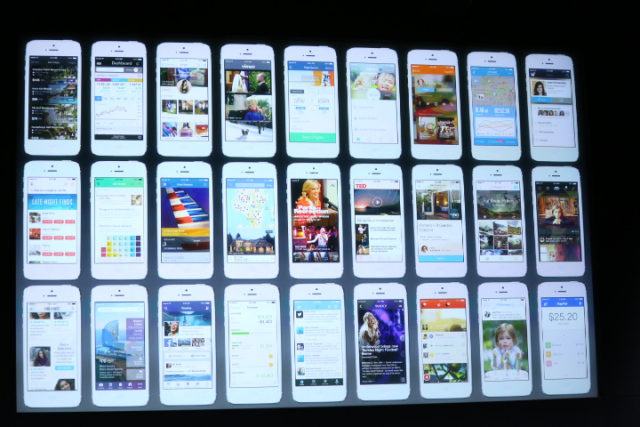 On to AirDrop which lets you share files with other users. Also, iTunes Radio is being highlighted. There are over 200 new features.
Now were seeing the new live filters in the Camera app and the photos app.
TechCrunch 13:13PM:
----------------------------
They're introducing a bunch of new built-in ringtones and default text tones. The ring tones were very upbeat and techno-y; the text tones sounded straight out of Zelda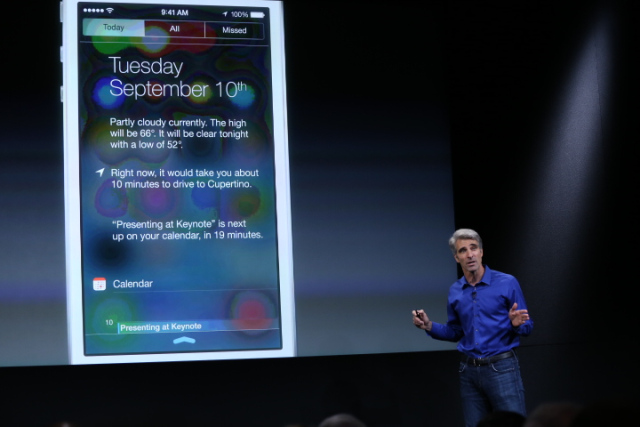 Other features being highlighted include multitasking, Siri, and more. He is going through the features very quickly. Looks like this event will be about the hardware not software.
Federighi is listing off the features of iOS 7 including Control Center, Notification Center, pull down to access search.
Verge 13:10PM:
----------------------------
"Next month, we will ship the 700 millionth iOS device."
"iOS 7 will quickly become the world's most popular operating system."
Craig Federighi takes the stage:
"Virtually overnight, hundreds of millions of people [will] download iOS 7."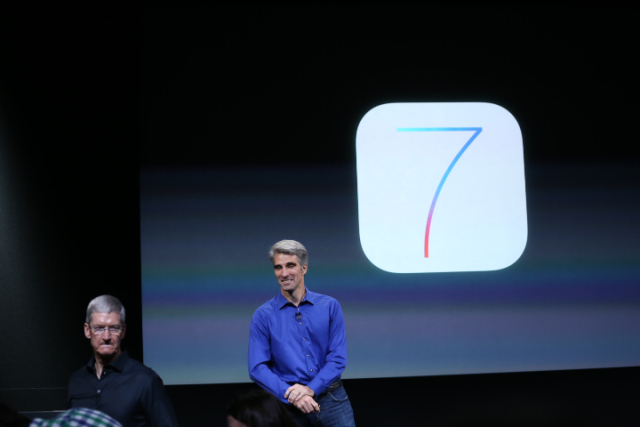 13:09PM:
----------------------------
On to iOS.
13:08PM:
----------------------------
The video is over and Tim Cook is now on to Retail. Apple is expanding footprint outside of the U.S. The Stanford store is getting a large replacement.
The festival is streamed to over 100 countries. Apple is showing a video on the venue setup.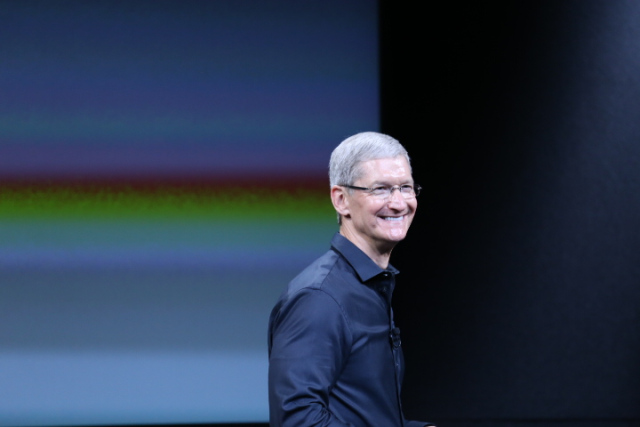 Tim Cook is talking about the iTunes Festival. 5th year. 30 nights of performances. "We can't wait to see Justin Timberlake and Katy Perry and so many others."
Engadget 13:02PM:
----------------------------
"We're excited to show you some things we're really proud of." But first, some updates.
13:01PM:
----------------------------
Tim Cook takes the stage.
"Thank you very much for joining us."
We will be starting SOON!!
------We will be providing coverage of Apple's special event here using a compilation of sources to make sure that you get an uninterrupted feed.
The event begins September 10th at 10:00am PST / 1:00pm EST and takes place at Apple's Town Hall auditorium.
Apple is widely expected to unveil a new iPhone 5S and iPhone 5C at the event. You can find more details in our
rumor roundup
.
Please follow iClarified on
Twitter
,
Facebook
,
Google+
, or
RSS
to be informed as soon as things get started!