Feld & Volk has leaked yet more photos of components for the highly anticipated iPhone 6, reports MacRumors.

Most significantly, a leaked camera module for the 5.5-inch iPhone 6 appears to offer optical image stabilization.

Feld & Volk says the rear camera does indeed appear to include optical image stabilization (OIS), as the camera assembly has some freedom to float within its module. Rumors have differed on whether the iPhone 6 will include OIS and if so, whether both the 4.7-inch and 5.5-inch models will support it.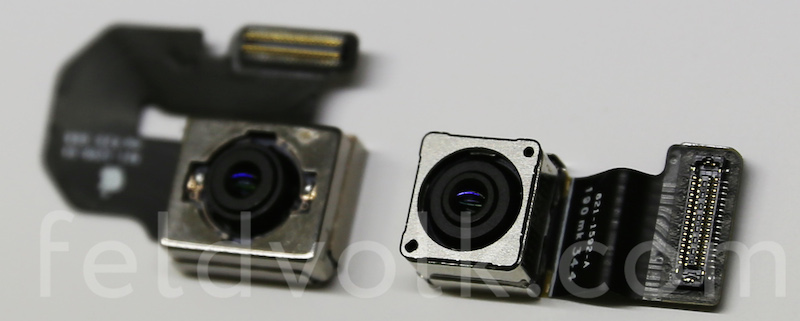 [5.5-inch iPhone 6 on the left, iPhone 5s on the right]

The camera module doesn't fit into the leaked 4.7-inch iPhone 6 which suggests the two devices will use different modules. Perhaps OIS will be a distinguishing feature on the 5.5-inch model.




Feld & Volk also shared photos of a protective mesh for the speaker and microphone holes as well as rubber seal that surrounds the iPhone 6 power button. This seal should help prevent dust and moisture from entering the iPhone 6.

The company recently took all the leaked parts it's obtained and put them together to create an iPhone 6 device that actually powers on. Take a look at the video here.

Apple is expected to unveil both the 4.7-inch and 5.5-inch iPhone 6 on September 9th; however, the ship date for the larger device may be later this year.

Please follow iClarified on Twitter, Facebook, Google+, or RSS for updates.

Read More