Saurik has tweeted to announce that the iOS 8.0 - 8.1 jailbreak is now 'stable enough' so those who have been holding off on jailbreaking their devices can now dive in.
If you are waiting to jailbreak your iOS 8.0-8.1 device until things are "stable enough": we now seem to be ready! ;P http://en.pangu.io/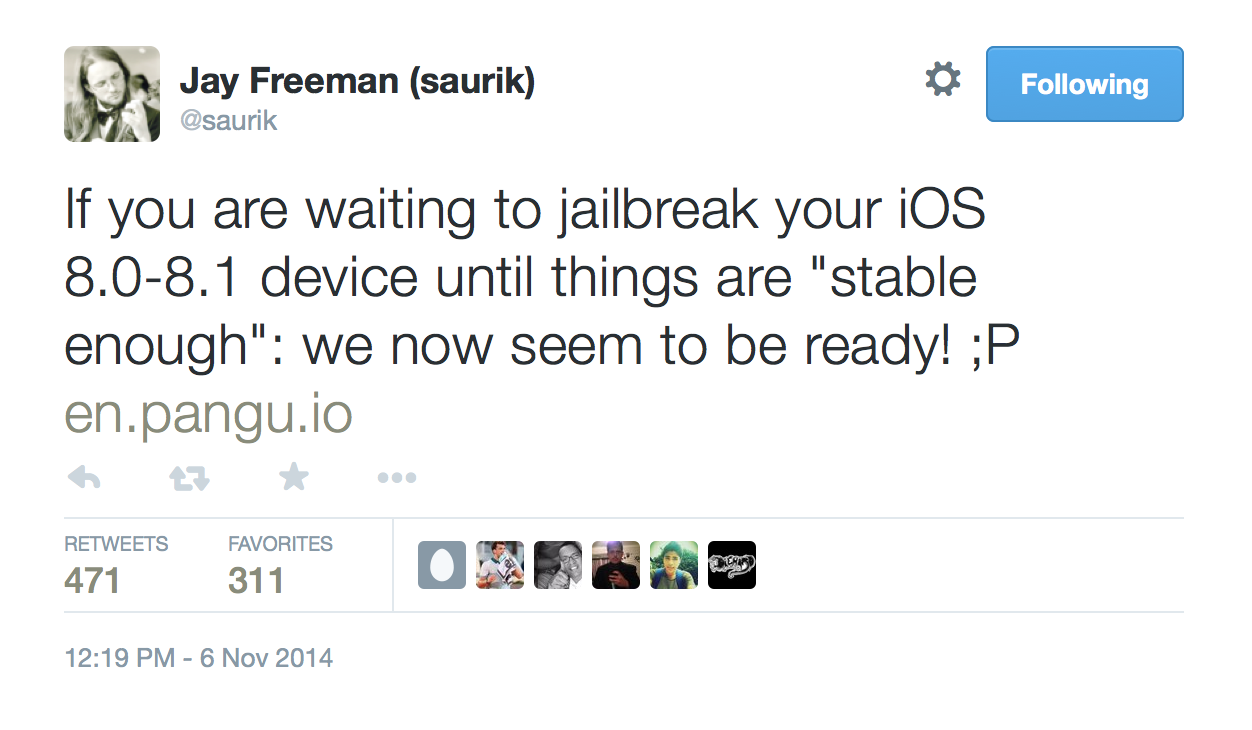 He also announced that developers can now mark their tweaks as iOS 8 compatible making them available to purchase via the Cydia Store.
Cydia vendors can now mark their products as iOS 8 compatible. (The jailbreak platform itself is now stable enough to make this reasonable.)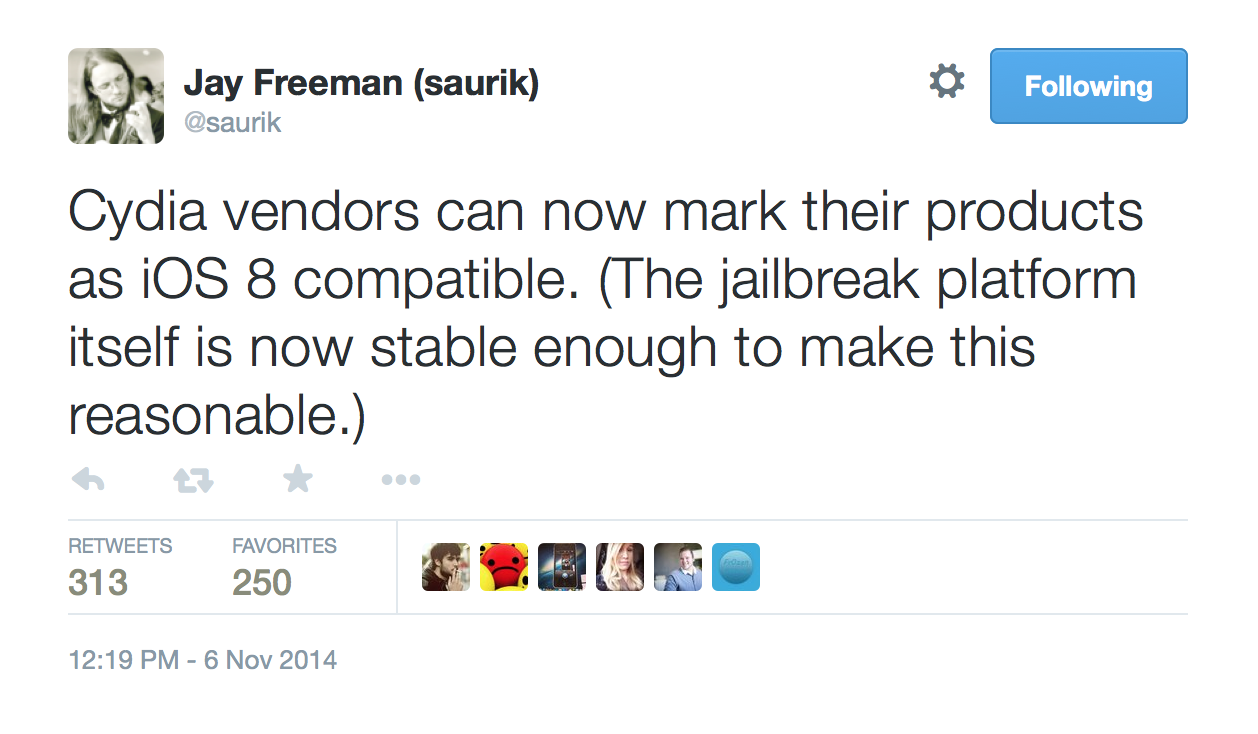 Earlier today, the PanguTeam released an updated
Pangu8 1.2.1 jailbreak utility for Windows
that includes
Cydia 1.1.16
. They also
announced
a Mac version could be released in a few days.
If you have yet to jailbreak your device, you should do so soon. Apple has already seeded
iOS 8.1.1
to developers which
breaks the Pangu jailbreak
. You can find instructions on how to jailbreak your specific device using the
iClarified Jailbreak Wizard
.
Please follow iClarified on
Twitter
,
Facebook
,
Google+
, or
RSS
for updates.
Read More