How to Change Your Mac OS X Wallpaper
Posted October 2, 2007 at 9:07pm by iClarified · 11587 views
To change the desktop background (ie wallpaper) of Mac OS X:
Step One
Hold down the CTRL button and click the Desktop. Select
Change Desktop Background
from the popup menu.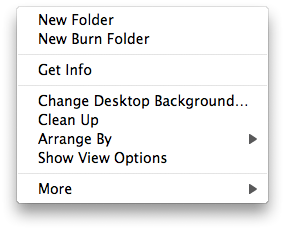 You could also select
Preferences
from the Apple Menu at the top left hand corner of the screen. Once the Preferences window opens select
Desktop & Screen Saver
.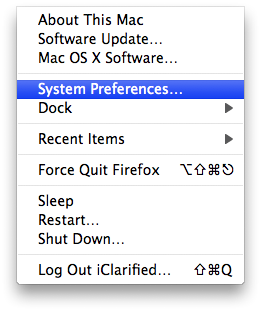 Step Two
Apple includes some wallpaper images with osx. Notice on the left of the Desktop Preference window there are the following categories: Apple Images, Nature, Plants, Black & White, Abstract, Solid Colors, and Pictures Folder.
You can choose one of Apple's included images by selecting a category on the left and then choose your background from an image from within that category.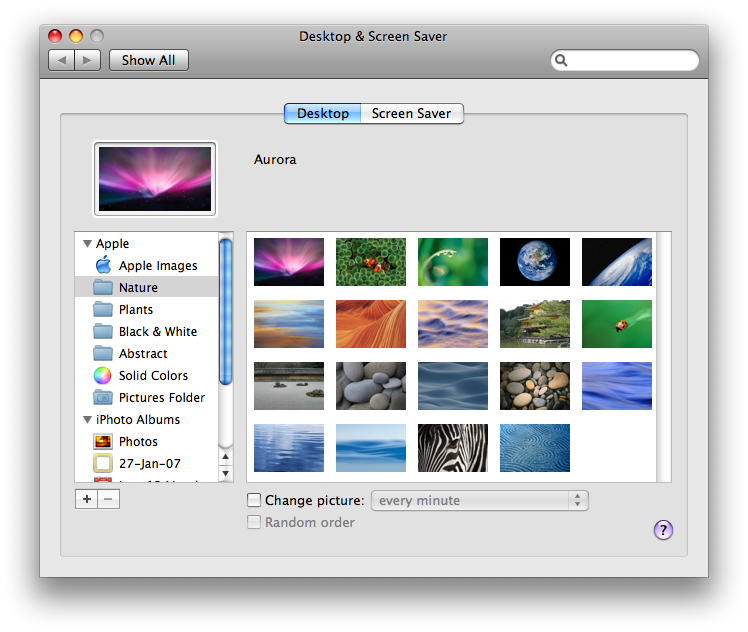 If you would like to to select an image from within your Pictures folder select
Pictures Folder
from the categories on the left. Thumbnails of the images in your Picture folder will appear. Select the image you would like as your wallpaper.
Note***:
If you would like to add images located in a different folder you can add the folder to the list of categories.
Click the + button to the bottom left of the
Desktop Preference Window
. Select the folder you would like to add then click
Choose
.