Sky Guide, the award winning app that lets you view the stars in the sky on your iPhone, iPad, and Apple Watch, is available for free through the Apple Store App. To download the Sky Guide App for free, simply download the Apple Store App, navigate to the 'Store' tab and scroll down all the way until you see the 'Learn your night sky' banner.

The app will be free for Apple Store app users until June 30, 2015

Is it a star or Saturn? Learning what's in your night sky is now effortless with Sky Guide. Hold your iPhone or iPad up and Sky Guide automatically aligns itself to the stars above you -- no setup or Wi-Fi required! Sky Guide is now available for Apple Watch. See a calendar of upcoming astronomical events -- the full moon, meteor showers, eclipses, and more. And it will even alert you when the International space Station is due to fly over -- and let you tweet one of its astronauts.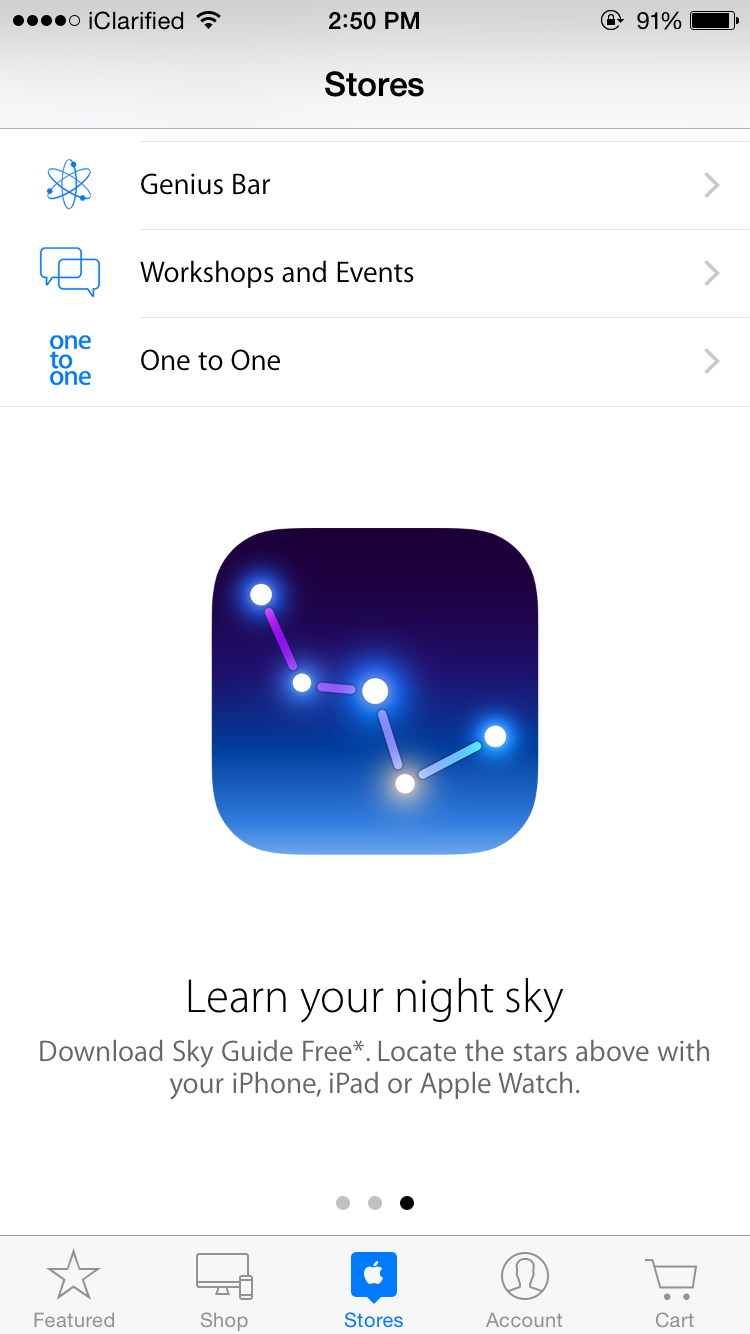 Additional Features:
• Soundscape: Designed by award-winning composer Mat Jarvis. Stars have sounds based on their temperature and size.

• Time-lapse Effects: See star trails when you move through time quickly (supported on devices with A7 processor and higher).

• Notification Center Widget: At-a-glance essentials including rise and set times for the Sun, Moon and planets (requires iOS 8).

• Filter: X-ray the sky and explore invisible wonders.

• Red night mode: Preserve your dark-adapted eyesight.